Date and Time of Visit: September 21, 2017, approximately 3:00 p.m.
It's been 7 years since I visited Carennac. Strictly speaking, Carennac is not located in the Corrèze department but in the neighboring Lot department, but it takes less than 20 minutes by car from Turrenne and Collonges-la-Rouge. It takes less than 20 minutes by car from Toulennes or Collonges-la-Rouge. There are no traffic jams or even traffic lights, so you can get there in no time. Strictly speaking, I think there was a traffic light at the bridge over the Lot River.
https://www.yuu-koma.jp/?p=3576
I remembered that I had a hard time parking here before. This time, however, we did not have that difficulty, because there is now a tourist parking lot outside the village, which was not there seven years ago. You need to buy a ticket from the parking meter on the parking lot site and leave it on your dashboard. The following photos show the parking tickets I bought in each of the three villages. Carenac is the leftmost one and it was 3 euros. It was 1 euro more expensive than Le Bressac and Auteuil where we went after that lol. It looks like the same manufacturer makes these parking meters because the specification of the ticket is the same.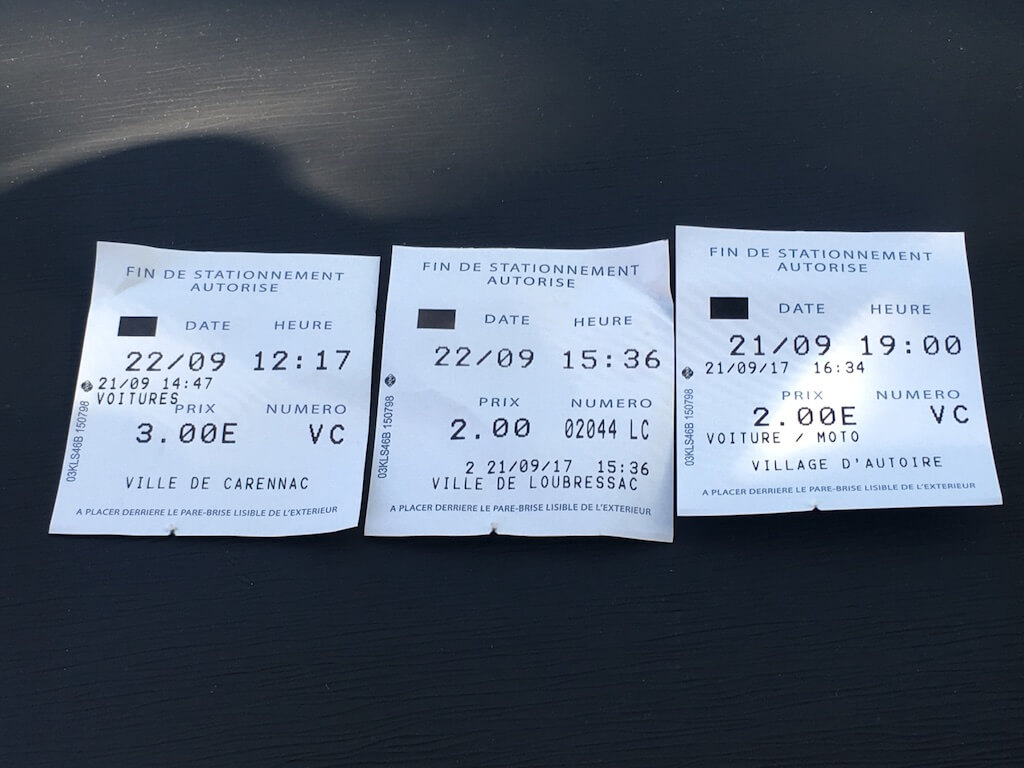 Carennac is a very beautiful village and I personally recommend it, but it's not very popular because it's not very well known and not very accessible.
It's still sunny in Kalenak and when we visited. First, we went around the village. The beautiful scenery is still there.
You can also see a few tourists here and there. I think there was a group visitor though there were not many at that time, too.
Carenac is a village that has developed around the church of the Cluny Abbey. In the center of the village is the church of Saint-Pierre. According to the plaque on the church, it was built in 1047. It says that the facade was built in 1150.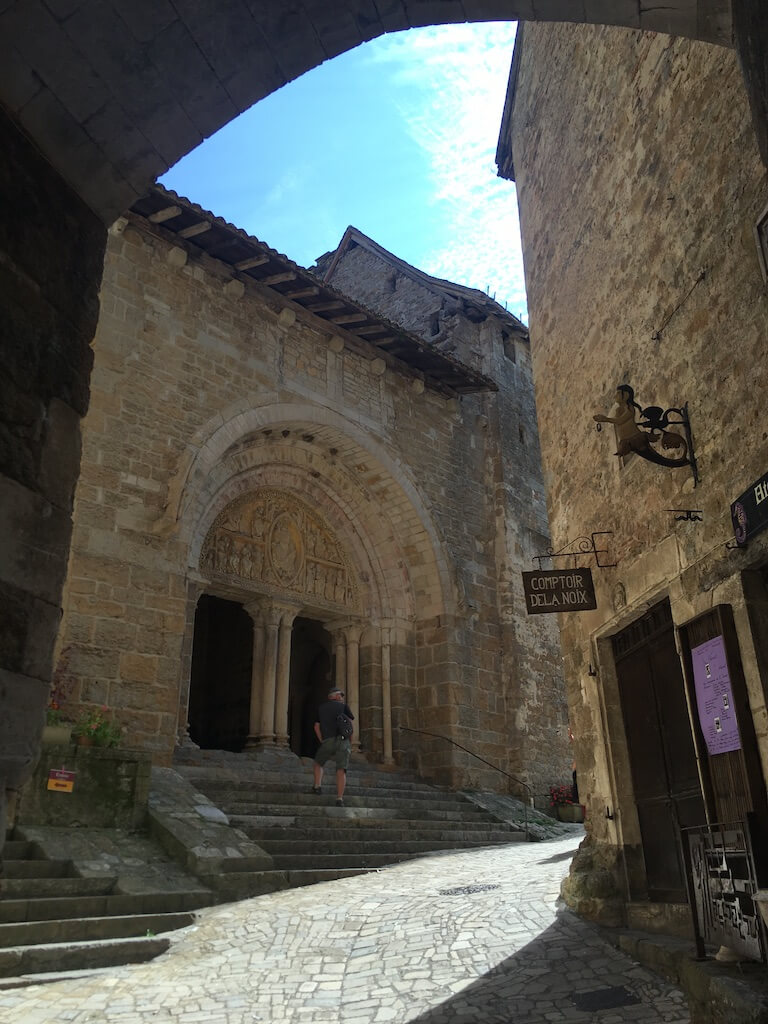 The church is free of charge and the cloister can be visited for a fee. There is an office next to the entrance where you pay the entrance fee. I forgot to take a record (photo), but I think you get a small coin and put it in the door of the cloister entrance to enter.
First, we visited the church and then went to the paid cloister.
The cloister used to be Romanesque, but it was destroyed during the Hundred Years War. However, it was rebuilt at the end of the 15th century in the Flamboyant style (one of the Gothic styles). This is the cloister we can see today.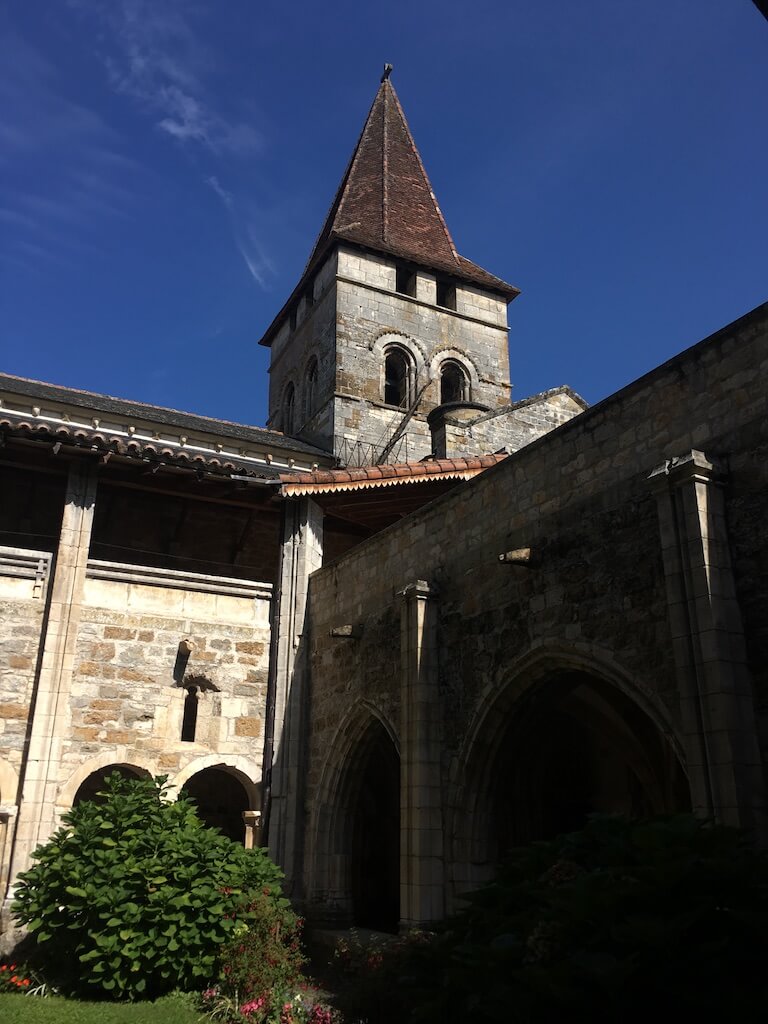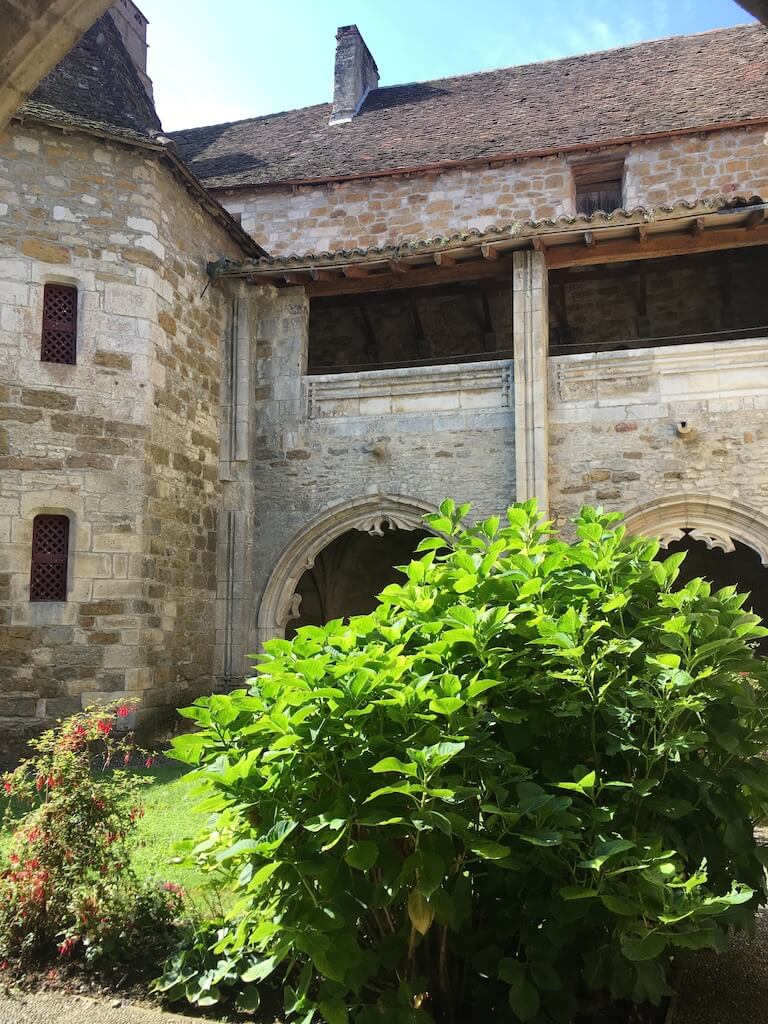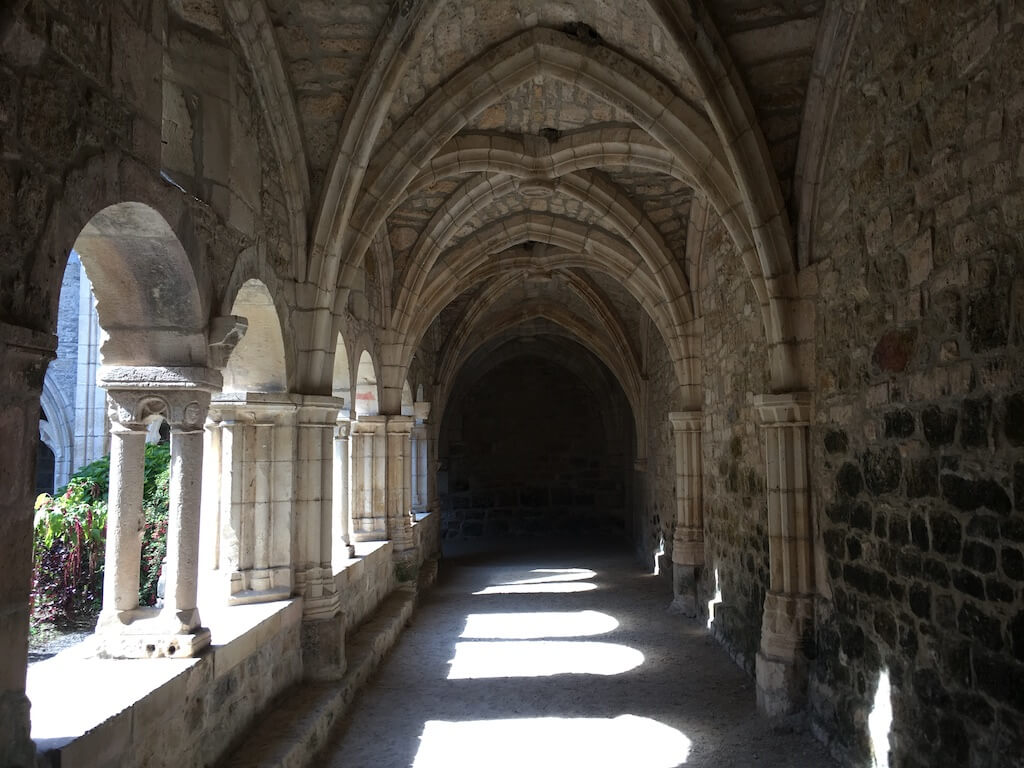 It was sunny and hot outside, but the church and the cloister were cool and we had a good time to relax.