Visit date: September 18, 2017, around 2:00 p.m. The introduction of the most beautiful French-speaking villages in Switzerland continues. Grandson, our eighth French-speaking village and third in total, is a beautiful village near Lake Neuchâtel, like Avenches, which we introduced in the previous article. Lake Neuchâtel is a long and narrow lake stretching from southwest to northeast, and the village of Grandson is located on the southwest side of the lake. This was the next village we visited after Avranches. As we approached Grandson, the first thing that struck us was this castle.
There is a square in front of this castle, you could park your car here for free. It seems to be a parking lot used by many people who live here rather than tourists, but there was a car there was parked.
Now, about the history of this village. It seems that the human race around this village has been around since the Neolithic period of prehistory. It is true that there are many ruins around Lake Neuchâtel which are recognized as a World Heritage Site as "prehistoric pile dwellings around the Alps". The development of the city after that seems to have been in the Middle Ages.
The castle in the town was built around the 15th century. It seems that the town developed as one of the defense bases of the Swiss Confederation.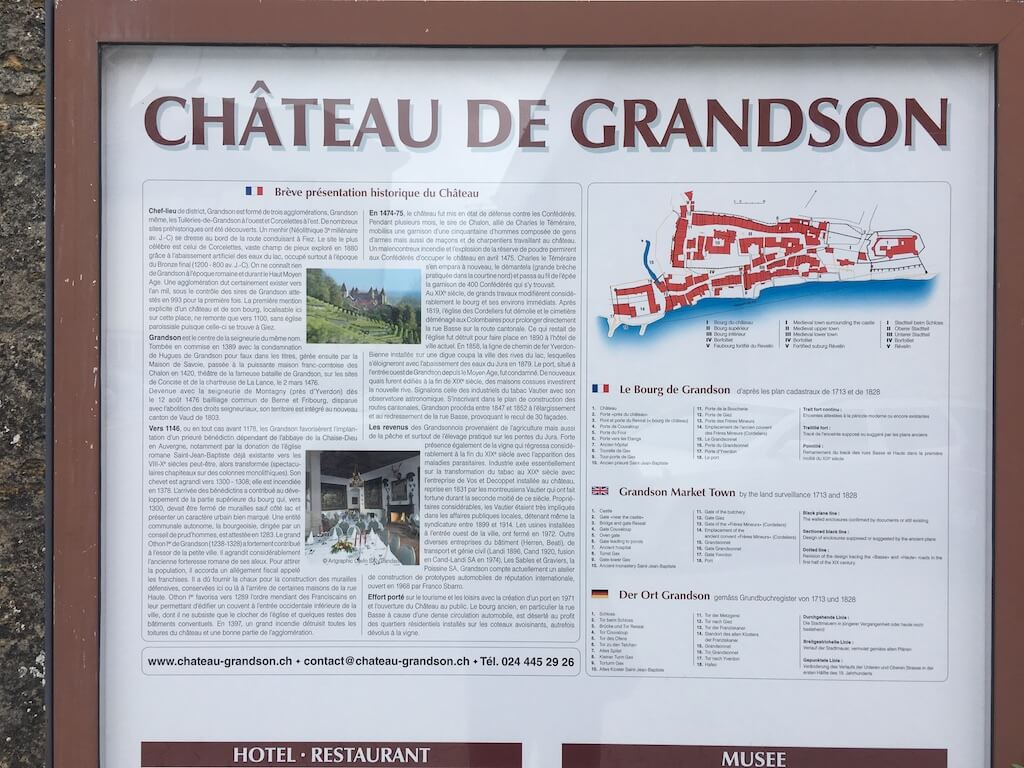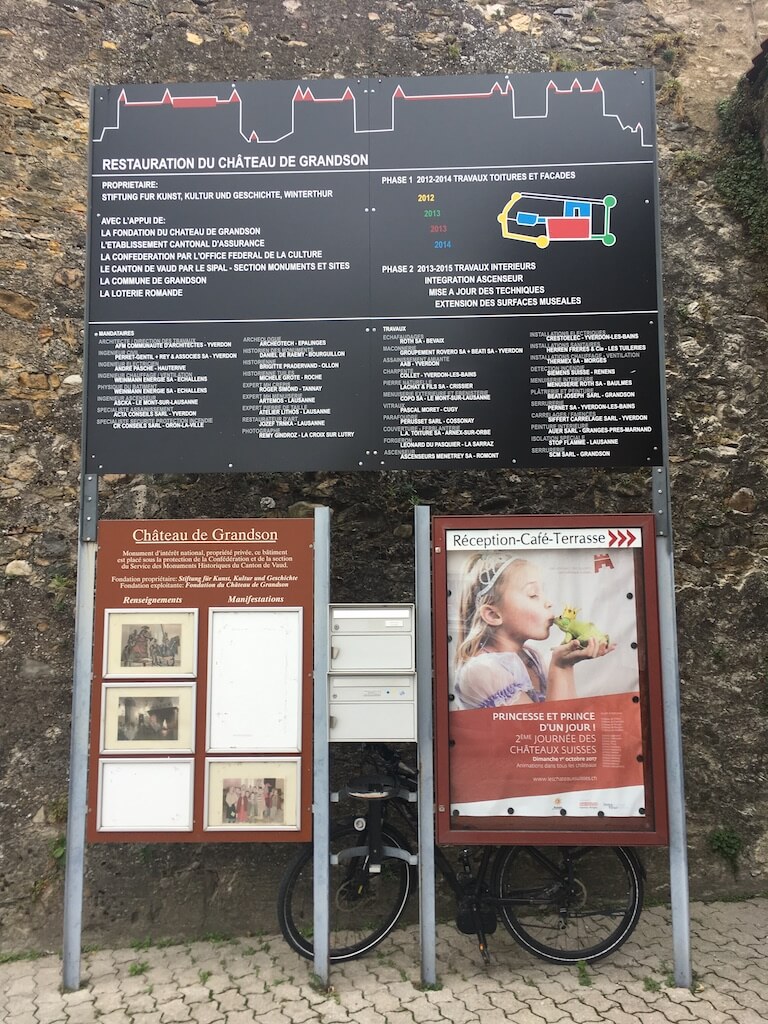 This very historic village is now very quiet. The scenery in the village is very pretty. I felt the atmosphere of the village was similar to that of a French village. In fact, the French border is not so far from here. The northern shore of Lake Neuchâtel is bordered by the Jura province of France, so it is probably almost the same (as France) culturally.
The village church (L'eglise Saint-Jean-Baptiste) has been in existence since the 12th century. We were able to see the inside.
There were a few small ateliers and souvenir shops in the village, but none of them were open because it was siesta time when we visited.
There were not many tourists in the village, but I think it is a very charming and comfortable village to just walk around.