Date and time of visit: April 27, 2017, around 12:00 p.m.
Take a little detour.
The city of Aveiro, located right in the middle of Porto and Coimbra, was a beautiful city as my image of a Portuguese city. At first, I was going to skip the visit because of the efficiency of the schedule (I was going to stay in Porto and then in Coimbra), but I decided to go there because it looked so beautiful from the guidebook and it was not so far from Coimbra, about one hour by highway.
It was a beautifully sunny day, and the beautiful white and blue streets of Portugal looked even better.
Well, we arrived in town safely after less than an hour on the highway from Coimbra. Although it is a small town, I did not have any difficulty in parking because there is a nice underground parking lot in the center. It was the Saba parking well taken care of this time. The company of the parking lot that has developed in Europe, it is called Times in Japan.
A city just like you imagine Portugal to be.
After parking, we walked to the center of the city. It is really beautiful just to walk. The buildings decorated with azulejos everywhere. And the cobblestone streets decorated with beautiful white stones. This is exactly what I had imagined and wanted to see in Portugal! I felt like this.
Cobblestone streets like this are so Portuguese!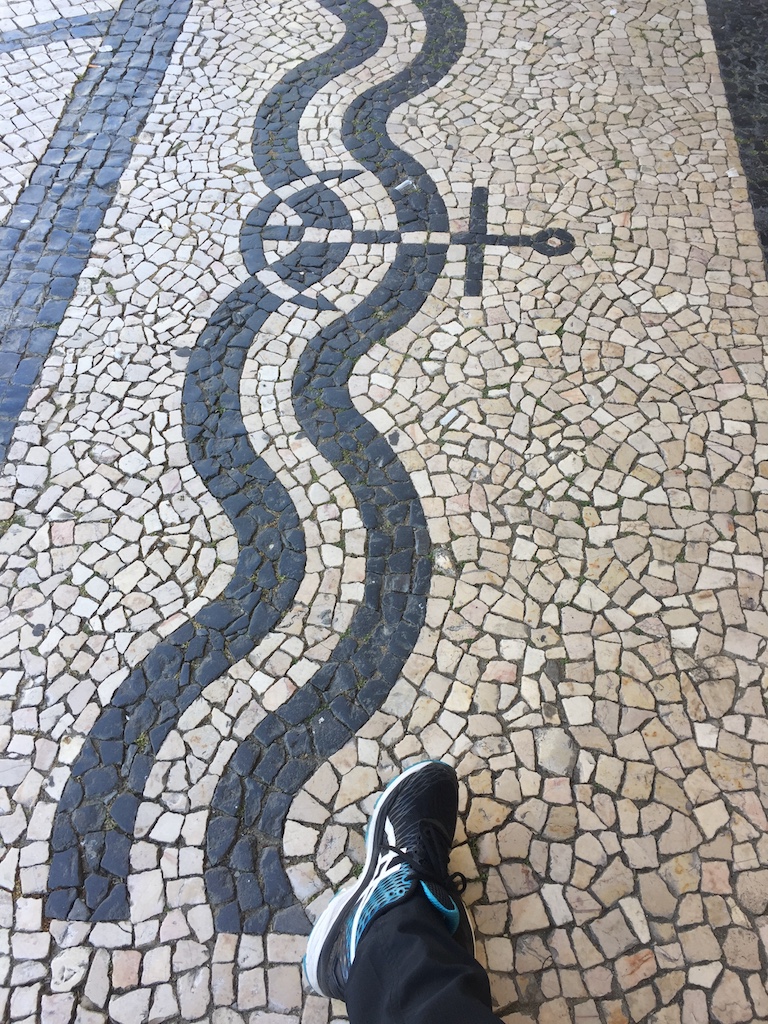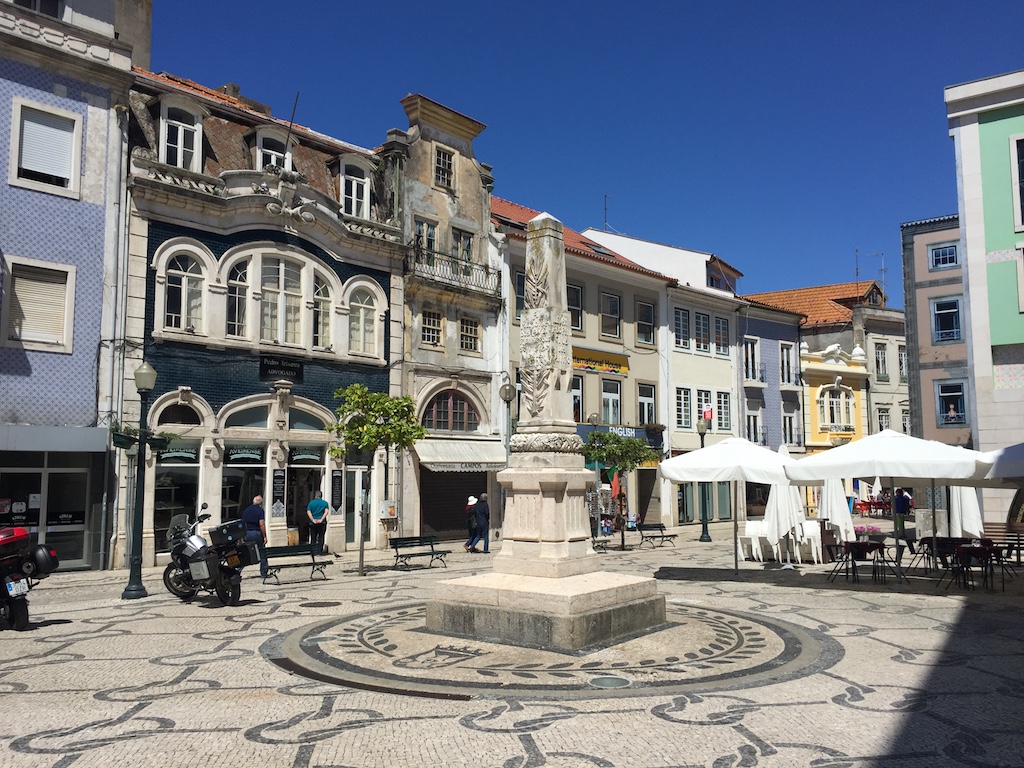 A city with beautiful canals
In addition, the canal that characterizes the city has a very nice atmosphere.
As you can see to some extent from the canal, the city has a large, intricate ria (lagoon) and has prospered as a good natural harbor since ancient times.
Lunch at a trendy restaurant
Since it was noon when we arrived, we decided to have lunch in the city first to enjoy the atmosphere of the city a bit. As usual, I did some research on TripAdvisor and found a restaurant that looked good.
We chose this restaurant, which is located right near the marché. It was very good. It was one of the top 3 restaurants of the trip.
お世話になったレストラン:

O Bairro, Aveiro – Restaurant Reviews, Phone Number & Photos – TripAdvisor
The interior of the restaurant is also very stylish.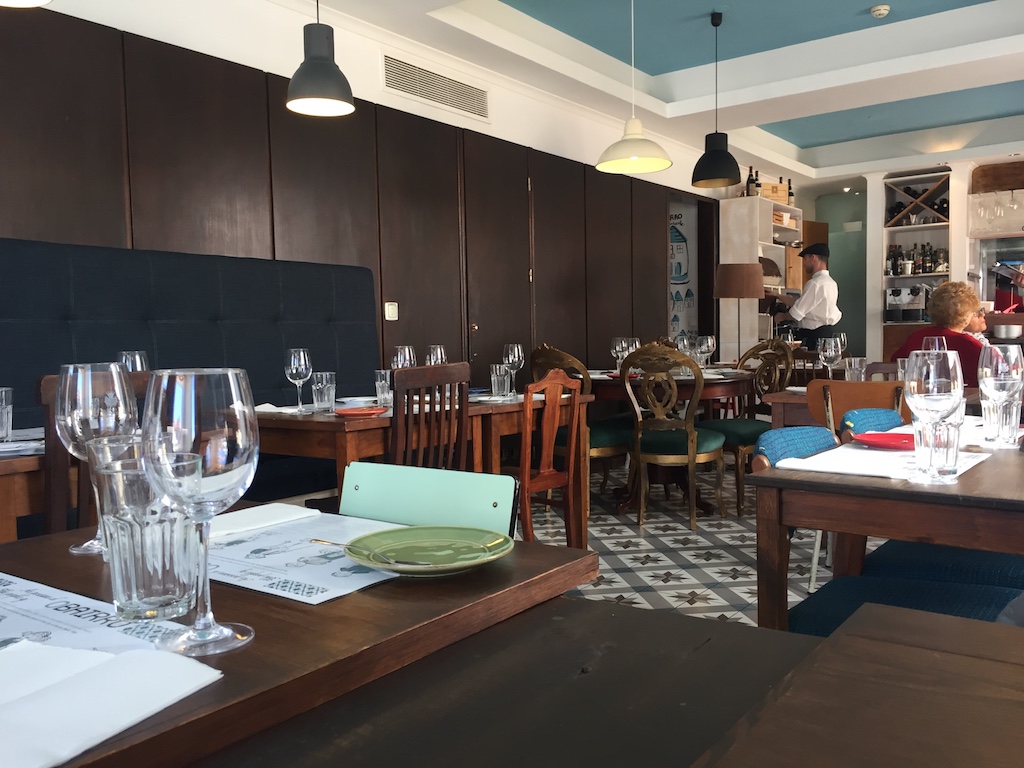 And the food. The arrangement was very stylish, and of course it was delicious. It was a menu of fish dishes like a port. With dessert.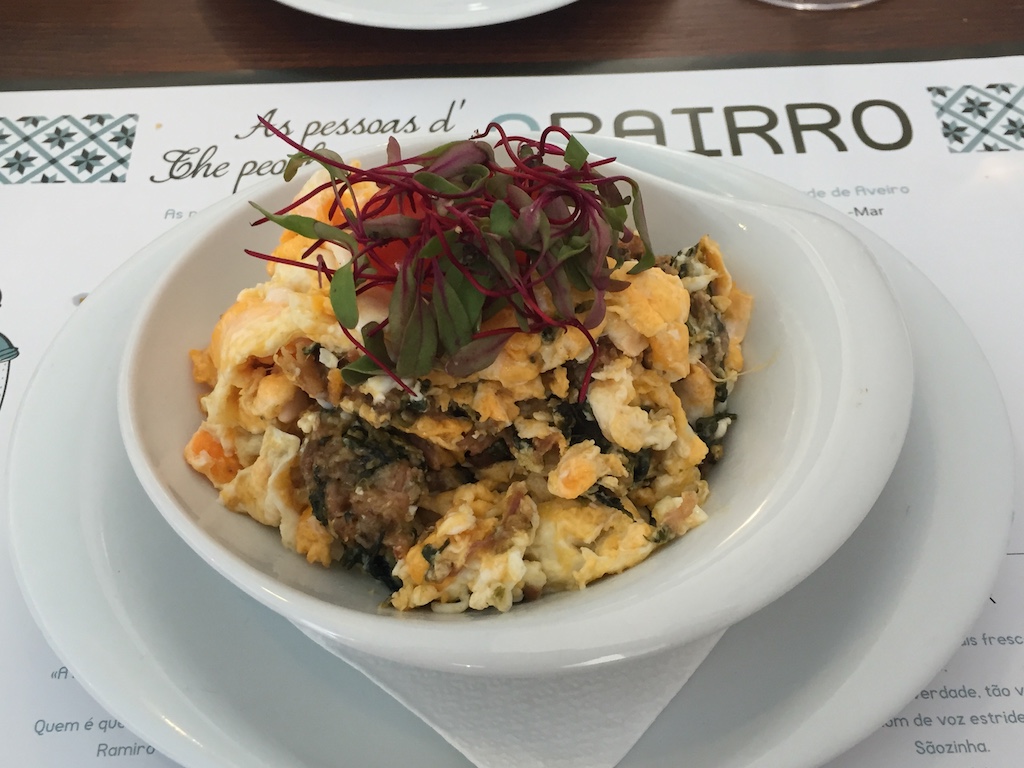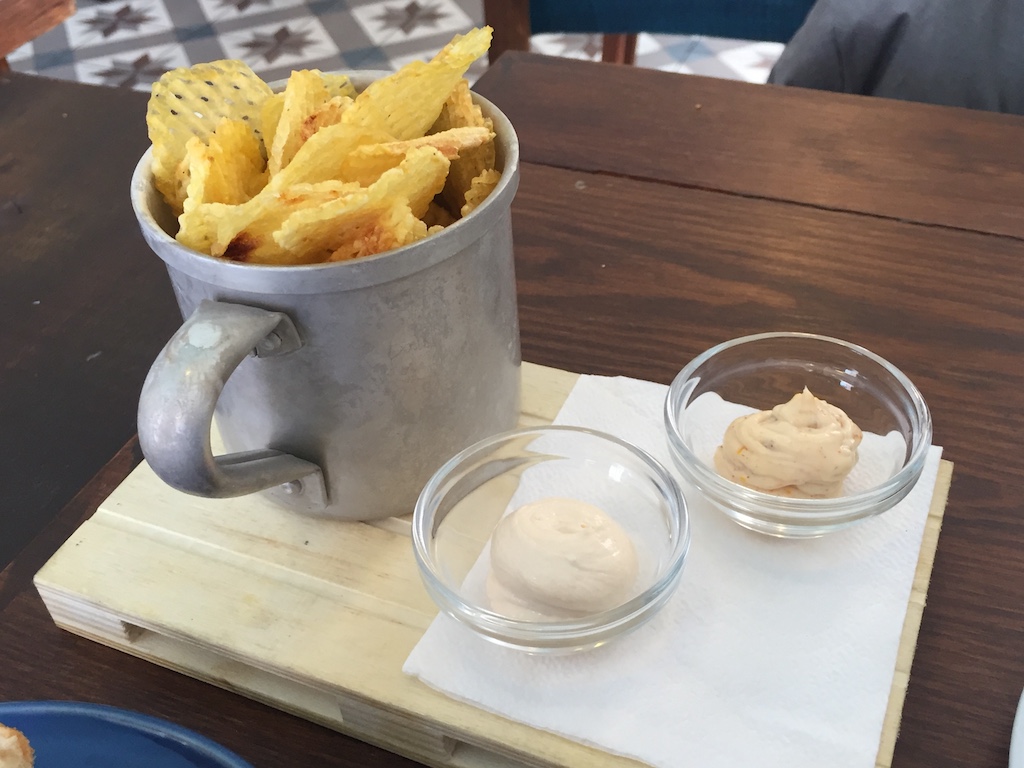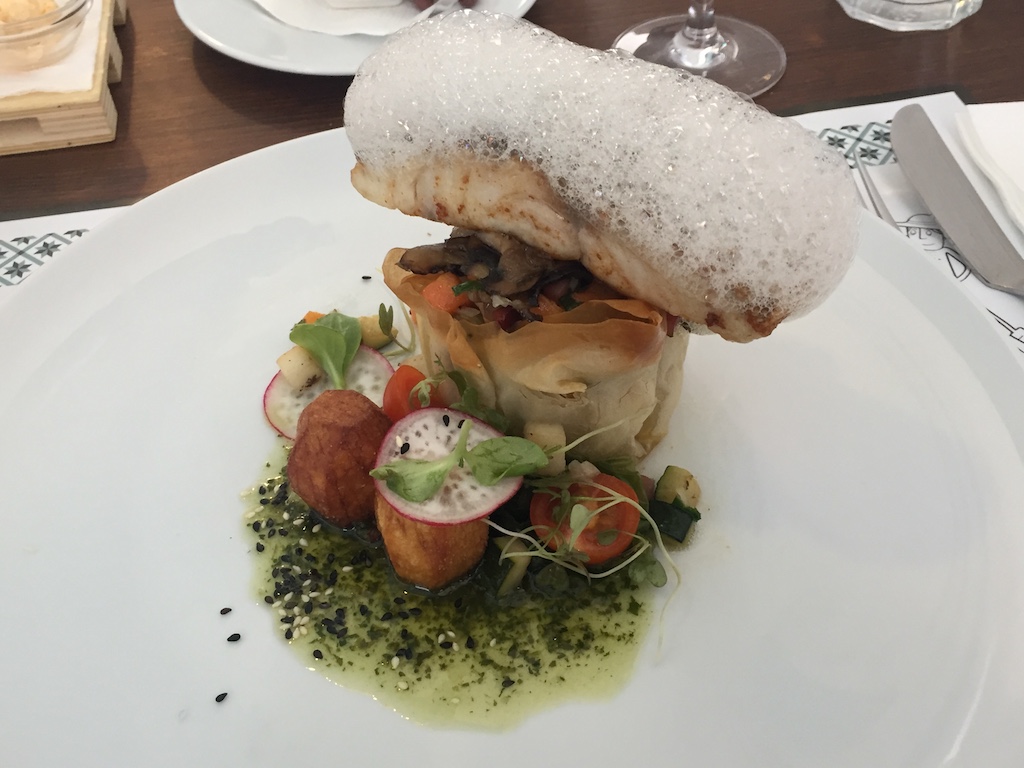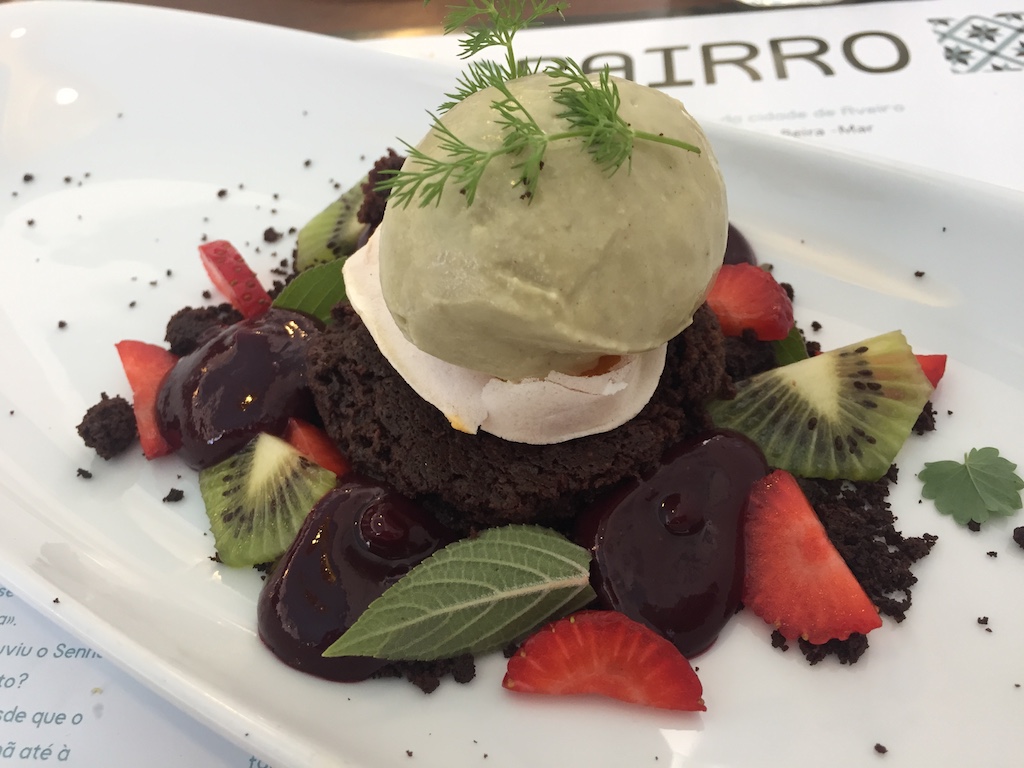 Visit the museum in a former monastery
After lunch, we went to the city's art museum, which is apparently a 15th century convent turned museum. Inside the building, we could see a chapel decorated with beautiful azulejos and the sarcophagus of Princess Santa Joanna, which was decorated beautifully. The museum is located in a provincial town, but it is very impressive and it was wonderful that it was empty and we could enjoy it quietly.
There was also a cathedral near the museum, but it was not so impressive.
街中の雰囲気もグッド、お食事もグッド、美術館もグッド、そしてなによりも天候がパーフェクト!大満喫のアヴェイロでした。(続く)