Visit Date: September 19, 2017
We finally finished the Switzerland part last time, and now we are going to France part. I entered Switzerland on September 11, and France on September 19 in the evening. I entered Switzerland on September 11th and France on the evening of September 19th. I went through Geneva from Lausanne by Lake Geneva in Switzerland to Rhône-Alpes in France at once.
Beaujolais is beautiful! Not just Nouveau.
We had decided on the Beaujolais area, north to northwest of Lyon, as our accommodation for the day. We left Lausanne at about 3:00 PM. We arrived at Beaujolais around 8 pm. It was at dusk. I felt that the sun set later than in Switzerland.
Now, about Beaujolais, I've been thinking for a long time that I can't forgive the fact that it is known in a wrong way in Japan because the impression of Beaujolais Nouveau is too strong. This is one of my favorite areas in France, and the villages and towns are very beautiful. This is the center of the town where we stayed this day. It's a very small village, so there are really only the town hall and a few houses. Next to the town hall is our hotel for the day.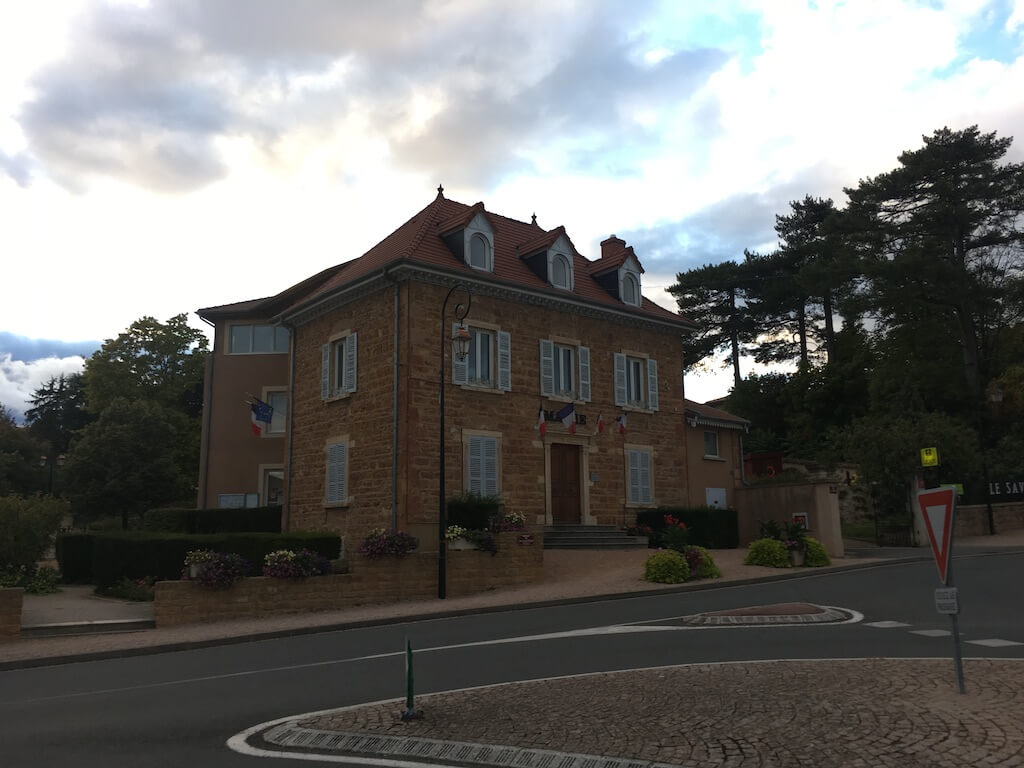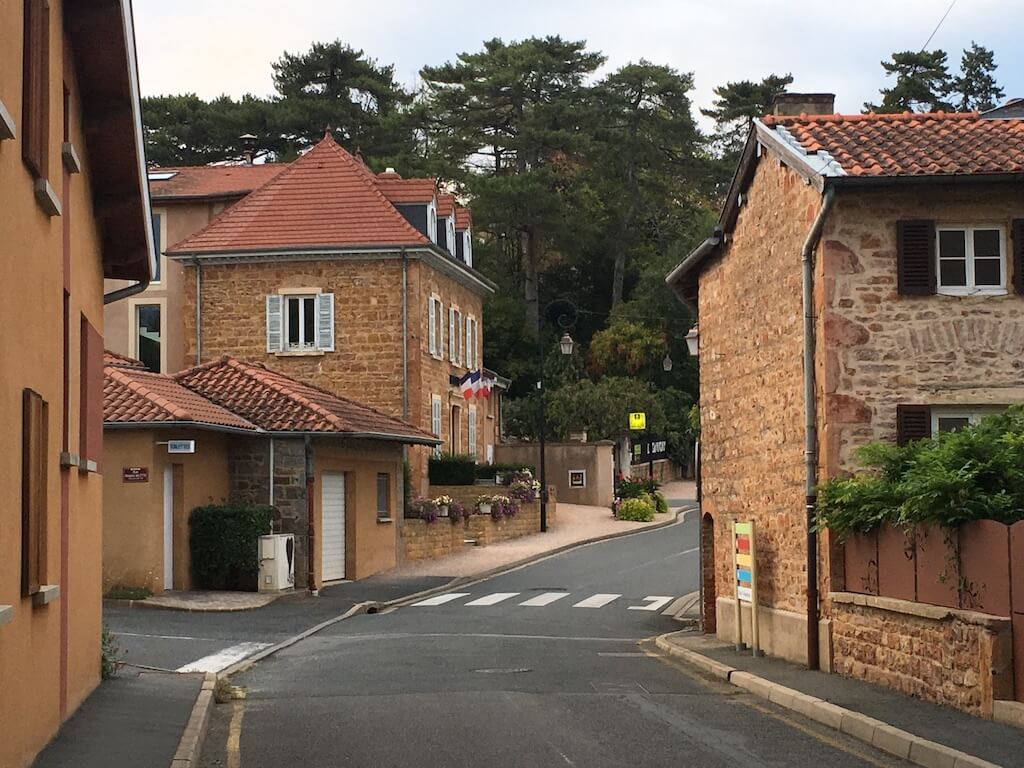 宿泊したホテル:Hôtel le Savigny, Logis
Also inside (the area with the reception and dining room).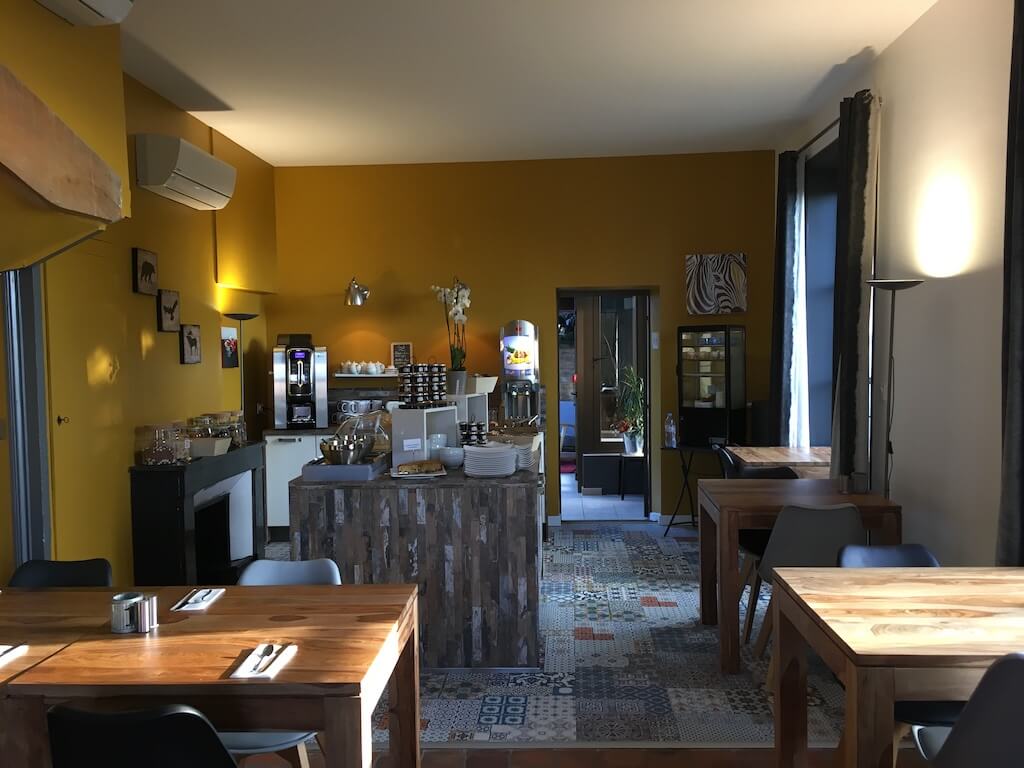 I didn't take any pictures of the room.
The rest is a vast vineyard. Oops, no pictures of that….
Beaujolais is beautiful! It was a visit to a beautiful village called "Wan" in 2011 that made me think so. At the time, I had no idea that this village was located in the Beaujolais region. At the time, I was impressed by the sheer number of vineyards, the number of caves, and above all, the bright orange color of the walls of the houses.
This is the village of Wan.
Probably there is no one in Japan who doesn't know Beaujolais. But it is sad that it is only Beaujolais Nouveau after all. I'm sure most of them don't even know the specific place. Let's look at the map again. Here it is. The marker is the village where we stayed this day.
It is a little north of Lyon. And it's relatively close to the east side of France, and relatively close to Switzerland.
Lyon-style pot and Beaujolais wine
Speaking of Beaujolais, of course it's wine, but I don't think there was any Nouveau on the list, because local people don't drink it. But the hotel has a small restaurant, so even if we ordered wine, we could only get the basic house wine. That is also good. However, the so-called sweet berry taste peculiar to Gamay is still alive and well, and even if it is house wine, it is not a refreshing taste like Nouveau, but it is firm and powerful. I think this is the original Beaujolais wine.
Now, the interesting thing about this wine is that it came in a bottle like this.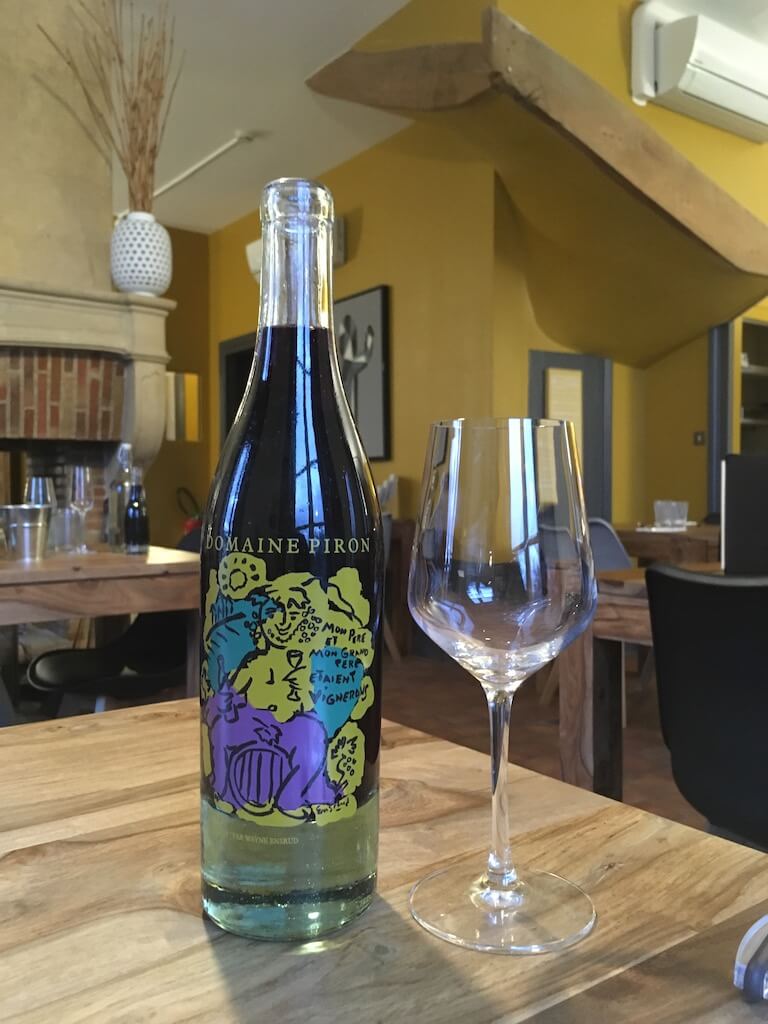 It's called Le Pôt Lyonnais, and it's 46 centiliters, which is less than a bottle. This pot seems to have been a unique measure in this area, and its capacity changed over time, as explained on the back of the bottle. In the Middle Ages, it was called ASNEE and could hold 93 liters, but in the 16th century, it was renamed Pôt and its capacity increased to 2,08 liters. In the 16th century, the name was changed to Pôt and the capacity was increased to 2,08 litres. In the 17th century, the capacity was increased to 1,04 litres and in 1843, the capacity was increased to the current 46 centilitres. I wonder how they know the exact year.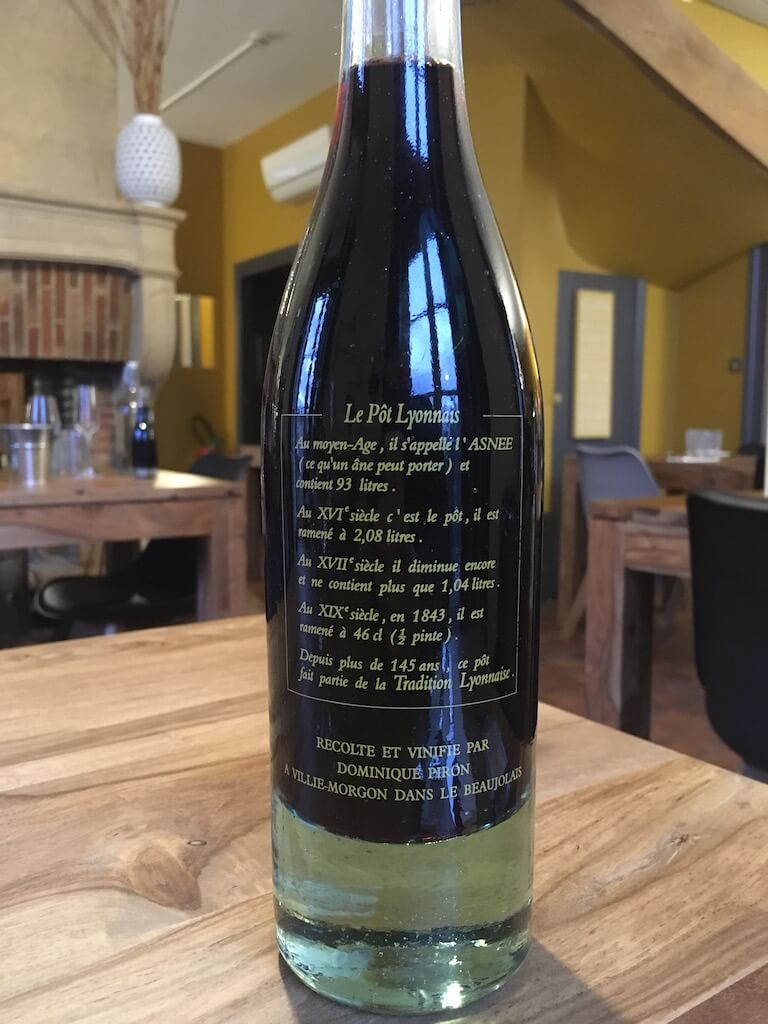 But this pot bottle, I thought it was the same size as a normal bottle, but if you look closely at the bottom it's thicker lol! So that's how they adjust it to 46 centiliters! What a random idea.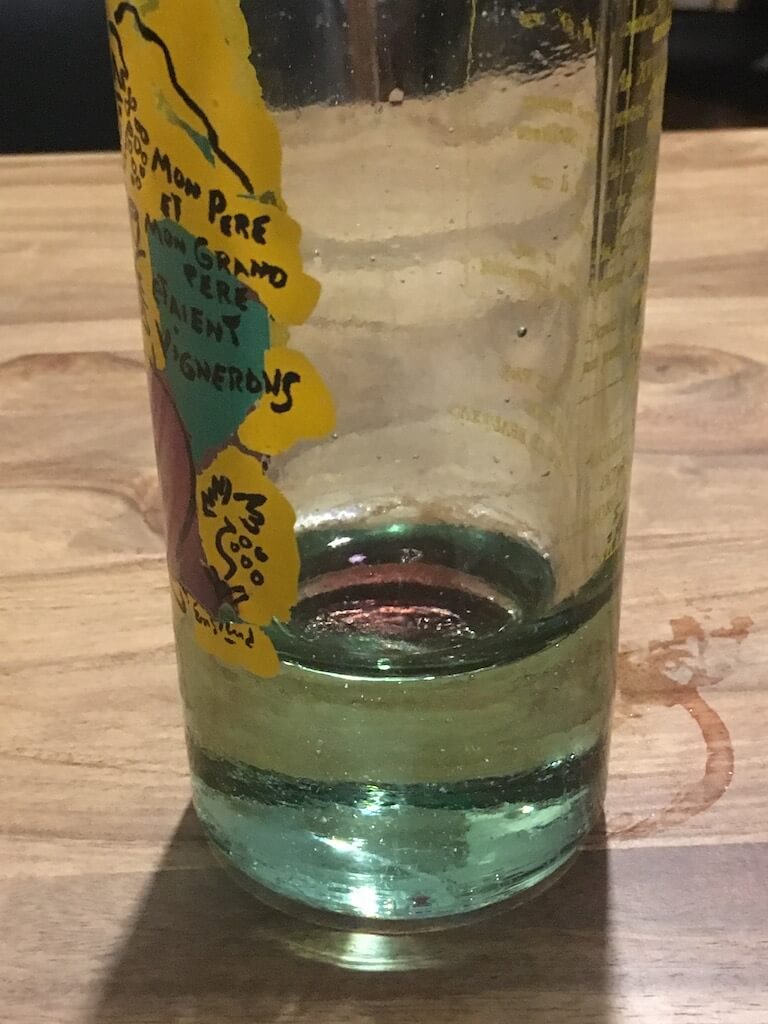 By the way, about 5 years ago, when I went to Montpellier, I found this bottle with a thick bottom. At that time, I thought how lax it was, but maybe the bottle at that time was also Lyon style. I'm not from Lyon at all, but lol. However, the amount of this Lyon style pot was less than a bottle, so it was enough for me to drink up by myself. In Switzerland, they have a measurement of 5 deciliters, which was also very helpful. Even so, I think I'll be asked to drink too much.
In any case, I would like to continue to convey my desire to dispel the narrow and biased knowledge that people only think of Beaujolais as Nouveau.