Two years ago (one year and four months ago), just before I retired from my previous job, I toured around Switzerland and France for about three weeks as a paid vacation.
First visit in seven years to the province of Corrèze, the birthplace of beautiful villages
2010 was a memorable year for me when I started my tour of France's most beautiful villages. The reason why I chose Corrèze and Dordogne (adjacent to Corrèze) as the debut place of the most beautiful villages is because these two provinces have the most concentrated number of beautiful villages. I was very impressed by the quality of these villages.
It's been a while since I've sorted through my photos of the beautiful villages around here for the blog and uploaded them to Flickr, but I still like the visual! I felt that this is my Flickr.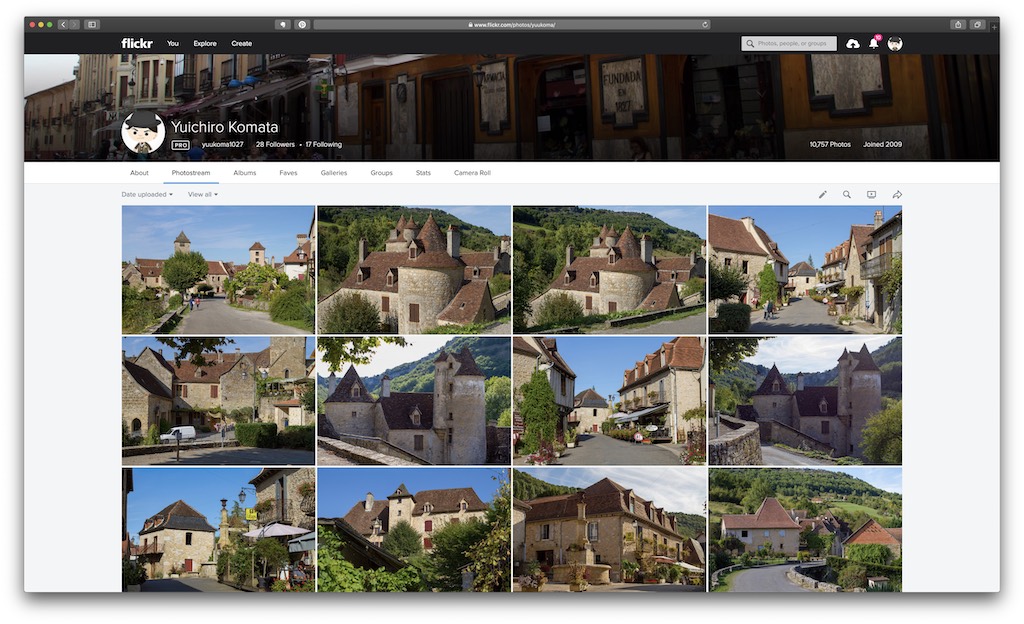 私のflickrのページ:https://www.flickr.com/photos/yuukoma/
The province of Corrèze is also the birthplace of France's most beautiful villages. The most beautiful village in France was started by Charles Seillac, the former mayor of Collonges-la-Rouge, which is still on the list of the most beautiful villages in France. The project started with 66 locations, including neighboring villages, and has now grown to more than 155 locations.
参考サイト:フランスの最も美しい村公式サイト(フランス語)
So, when you think of beautiful villages, this is the place! But to be honest, it was just a coincidence why I visited here again after 7 years lol. The main purpose of this visit was to visit Brouage, a village that was newly added in June 2017, but it is located in the western part of France, which is completely opposite to Switzerland.
Map view. The yellow marker is Lausanne, Switzerland, the city we were in when we finished our tour of Switzerland's most beautiful villages. The blue marker is Brouage, the new most beautiful village in France. And in red is Collonges-la-Rouge, in the Corrèze department, which I hadn't visited in seven years.
But for the complete of beautiful villages, we must go there. So we decided to cross the wide France in about 2 days. If you go from Geneva in Switzerland to this village, you will pass through Corrèze. So I decided to visit this memorable area with this kind of motive. In addition, I dropped by Bordeaux to see the new wine museum. I will report about it later.
The parking lot got great, and then you had to pay for it.
What surprised me after 7 years was that most of the villages had built nice parking lots and they were paid for (€2 or €3). I was especially impressed that even the less popular (but very beautiful!) villages such as Carrenac, Hautoir and Curmont had parking facilities. Even in the less popular (but very beautiful!) villages such as Carenac, Hautoir and Curmont, parking facilities had been built. In those days, of course, we parked in the appropriate places and went sightseeing.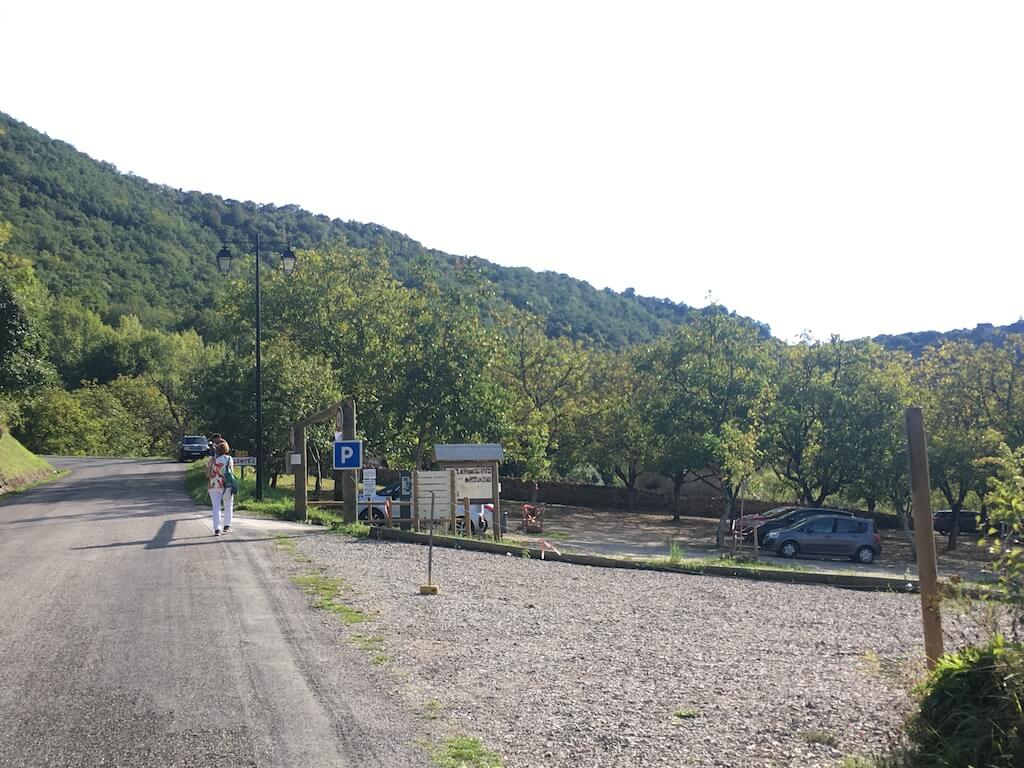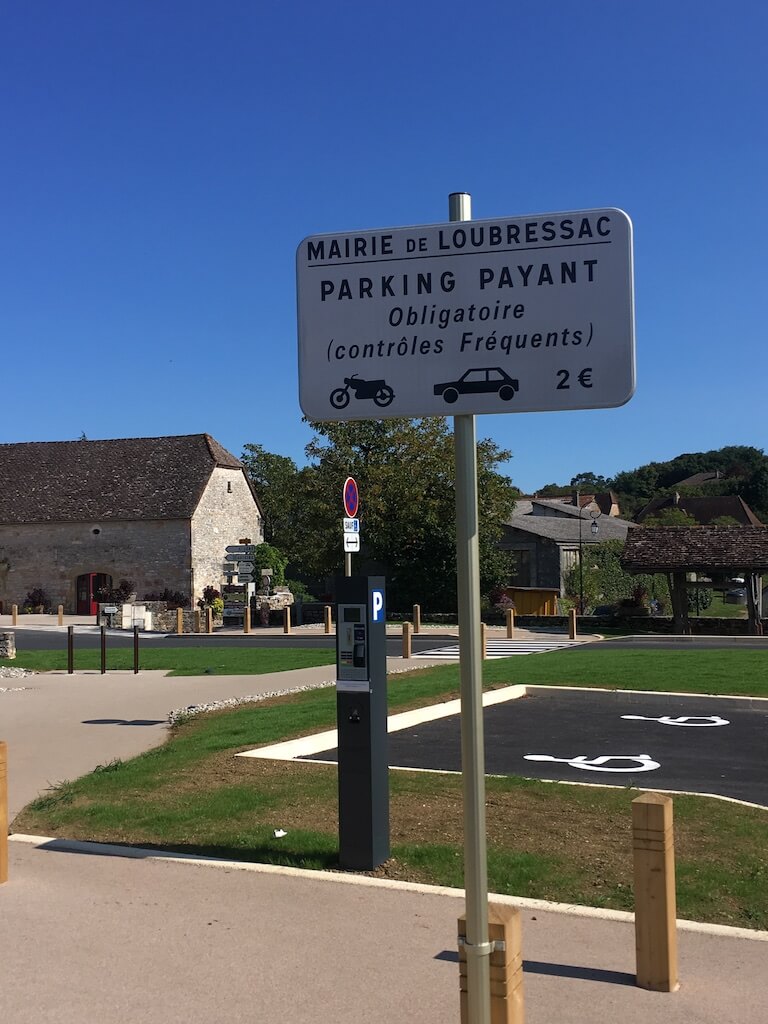 The only places that were the same as back then were Turenne, which had free spaces, and Collonges-la-Rouge, which already had large parking spaces back then. I think the parking lot of Collonges-la-Rouge is many times bigger than it was 7 years ago. Here is the parking lot of the Collonges La Rouge. It's huge!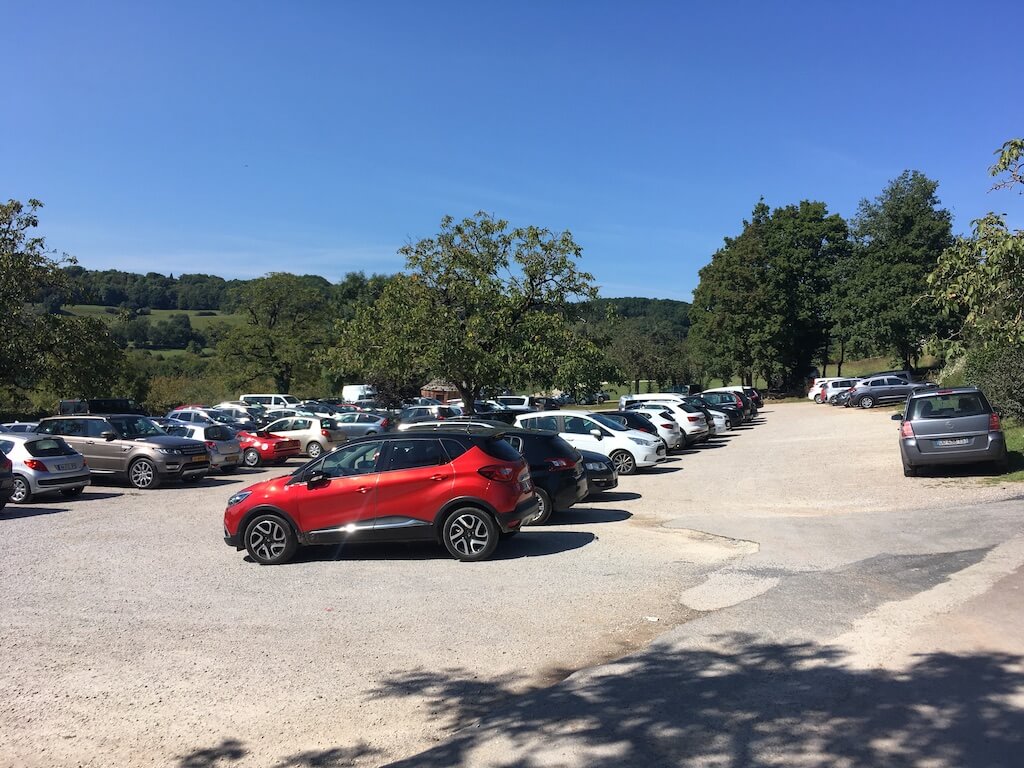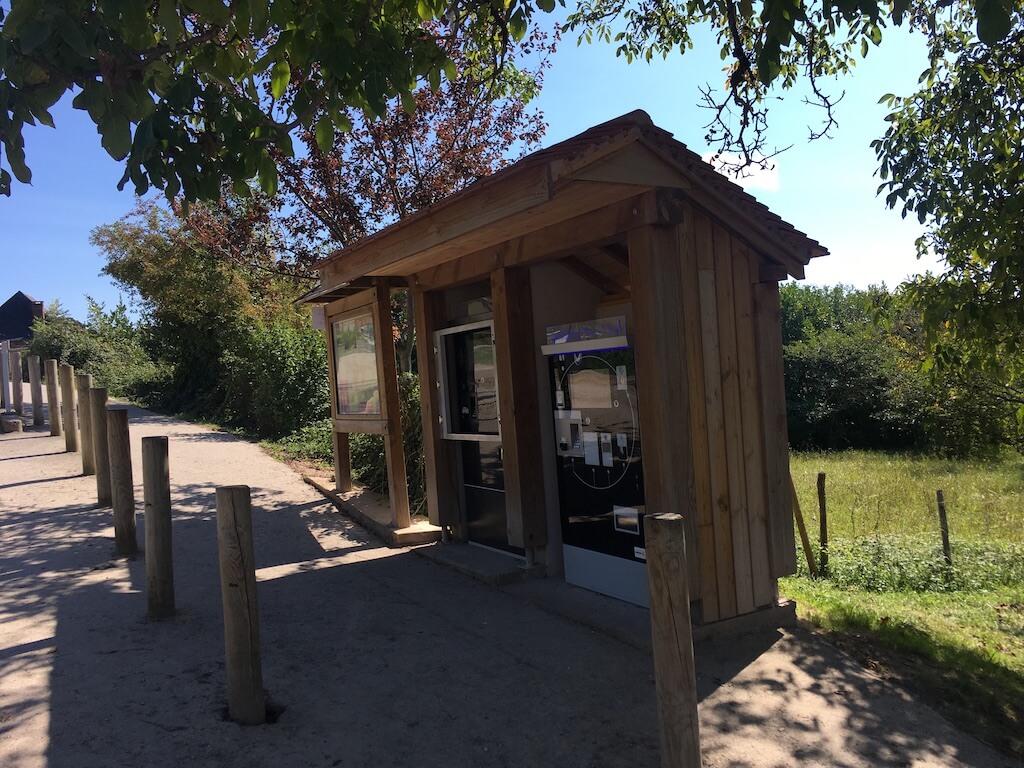 Parking in Le Bressac was still available 7 years ago, but it was free then. The payment method is the same for Carenac, Authar, Curmont and Le Bressac. You can pay with coins or credit card at this machine.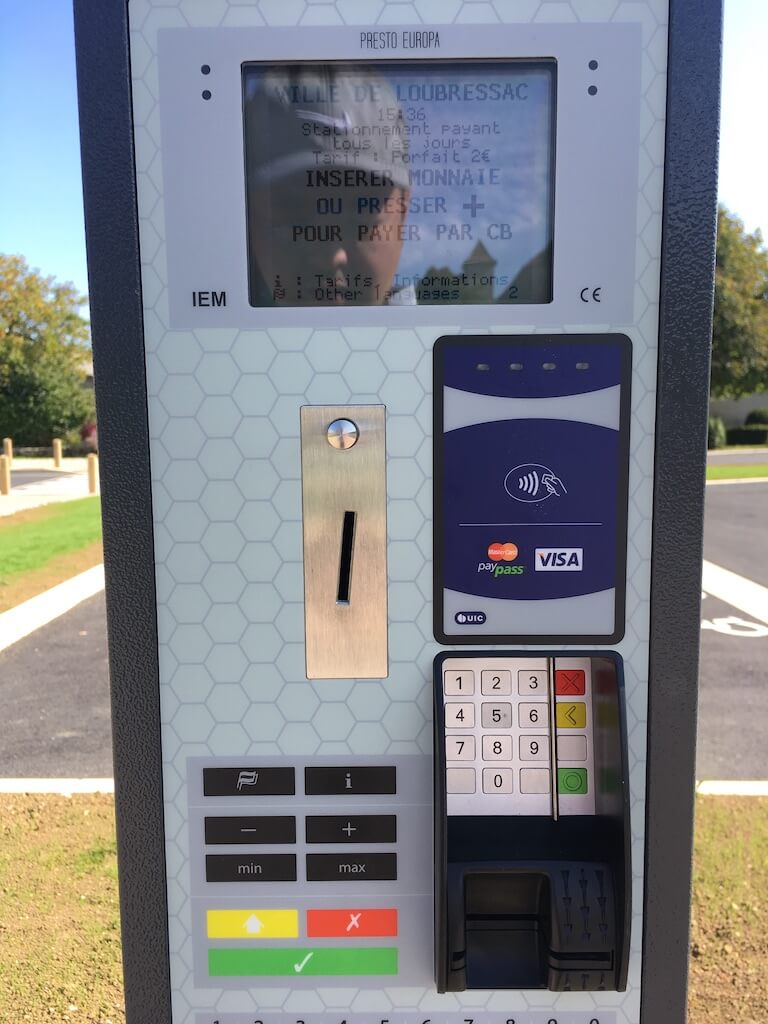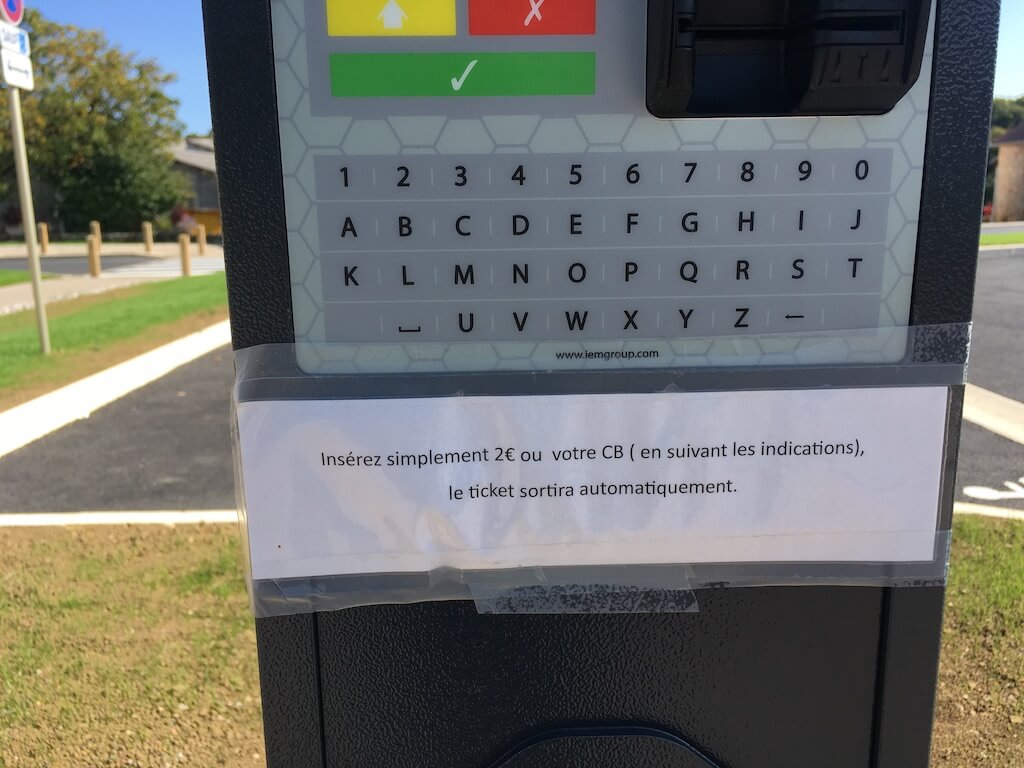 After paying, you will be issued with a parking ticket. After paying, you will be issued a parking ticket, which you can keep on the dashboard of your car.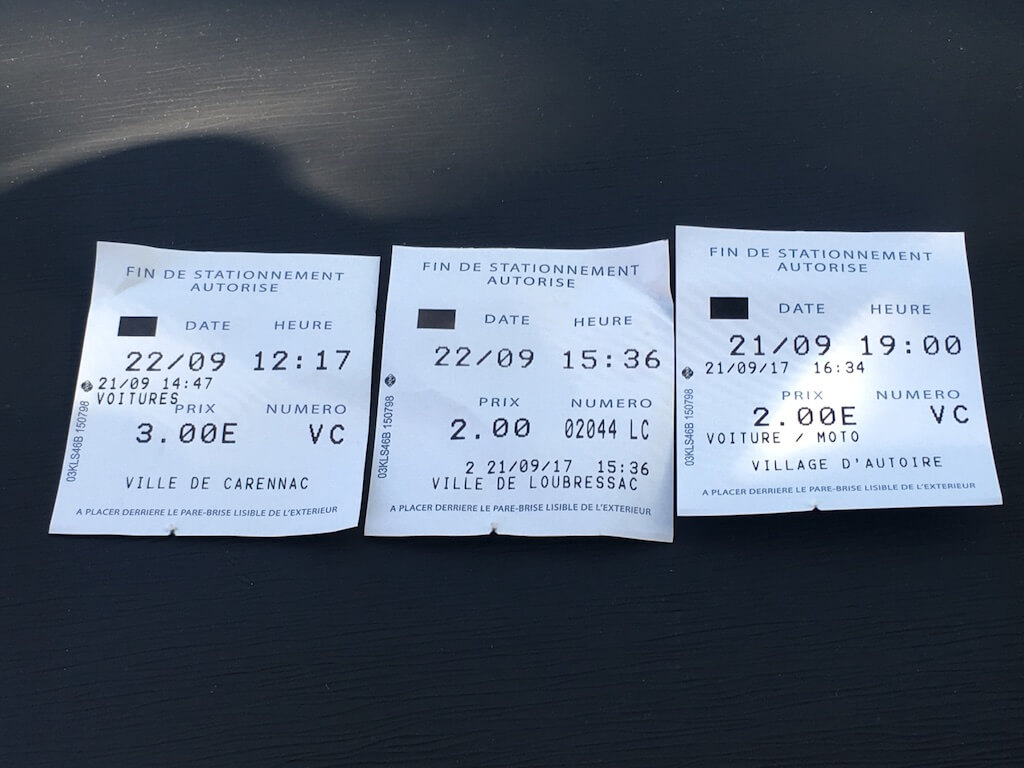 More tourists, more shops.
The fact that the parking lot has changed is a sign that the most beautiful village in France has become more famous. Indeed, there were many tourists and many shops in the village. I was a little surprised at the number of shops.
How real Dracula is, when people come together, you can build a shop or a cafe! But to be honest, I'm a little disappointed that there are so many people. It's more atmospheric when it's finished. However, in order for this kind of activity to continue, it is certain that tourists are needed. I think it's a good trend.
In fact, at the time, when I visited, I hardly dropped any money there, and I wondered if that was a good thing. In any case, I have a strong desire to contribute to development.
There were also toilets in the village. Amazing! I guess that's how many tourists come here.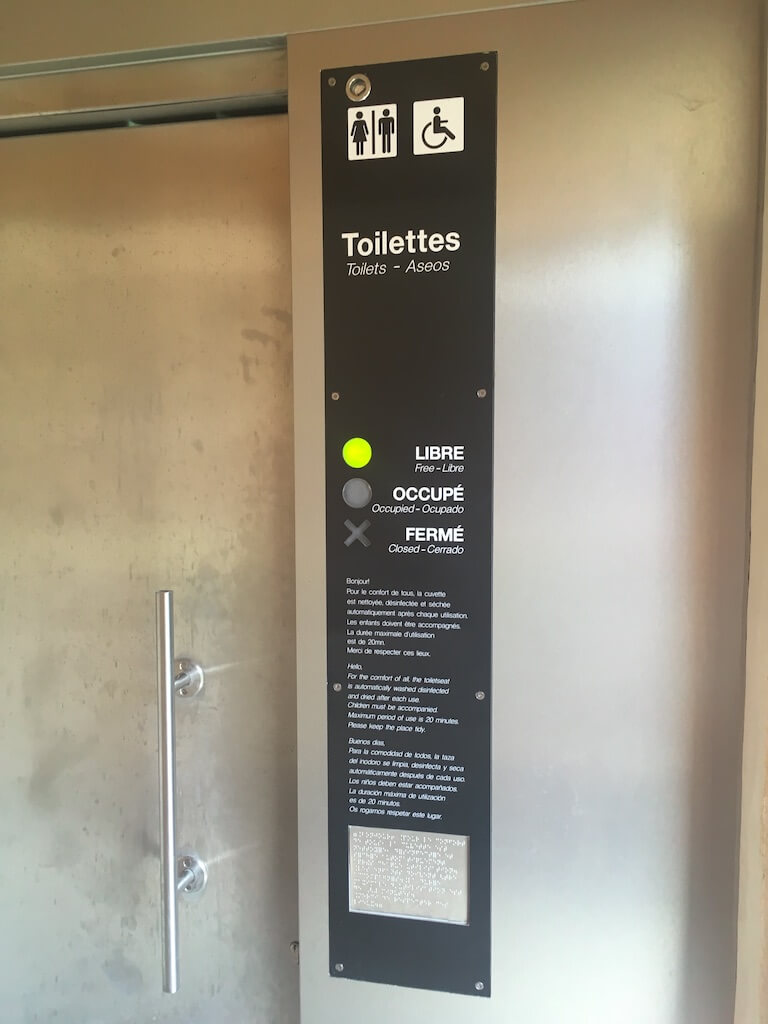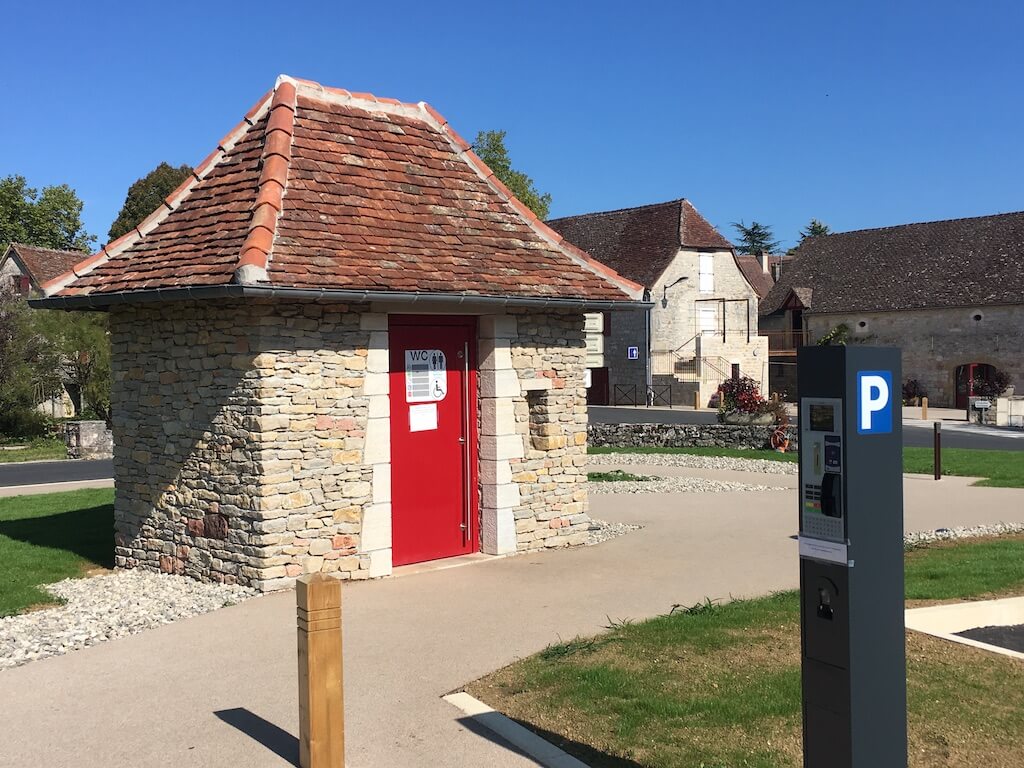 Toilets in European sightseeing spots are often inconvenient for us Japanese, but I think they are getting better these days. However, I think it is getting better these days.
But the beautiful sight was alive and well.
This is universal! And although we were not lucky with the weather on our visit 7 years ago, this time it was sunny. I was able to take a lot of beautiful photos.
In the next article, I will introduce the villages we visited one by one.