Visit Date: September 25, 2017
It's been almost two years since my last trip to Switzerland and France. More to come.
Chartres Cathedral
The trip is coming to an end and we have only four days left until we return home. The weather was cloudy and sometimes rainy, but I came back from Burgundy to the west side of Paris. Surprisingly, there are not many famous sights in this area, but there is a World Heritage Cathedral in Chartres. I hadn't been here since May 2006, so it's been 11 years since my first trip to Europe in 2006. And Chartres Cathedral is also a memorial place for me.
Chartres Cathedral was built in the 12th century and is still one of the largest and most beautiful cathedrals in the world today. It is so large that you can see it clearly from a distance.
11 years ago, I remember I parked my car in a public parking lot in what looked like a train station, but this time I parked in a space on the street a little below the hill where the cathedral is. I think there was a parking meter, but my memory is doubtful. (If there was, we must have paid for it.) I remembered the size and appearance of Chartres Cathedral when I visited there for the first time, but I honestly couldn't remember what it was like inside. What surprised me the most when I visited this time was that the inside was so bright and glittering. Probably it was renovated during the last 11 years.
Especially the sculptures on the front lectern and the back side, I don't think they were this glittering when I first saw them.
Also, the facade is wonderful though it is outside. After all, this place is big, so the whole thing is very powerful.
In addition, I've always traveled only in the provinces, but Chartres is far enough from Paris to make a day trip, so I saw a few Japanese tourists (tours and individuals) here and there.
Château de Rambouillet
On this day, I visited another tourist spot in the western part of Paris, Rambouillet Castle in the Yvelines department in the Ile-de-France region. I had planned to visit Rambouillet Castle in the Yvelines department in the Ile-de-France region when I first drove in Europe in 2006, but I didn't have time to do it then, so this was my first visit.
The Château de Rambouillet was built in the 14th century and was used by Louis XVI and Napoleon I. It is currently the residence of the French President and is often used as a venue for international negotiations. Famous events include the first summit of industrialized nations in 1975 and the peace conference to resolve the Kosovo conflict in 1999.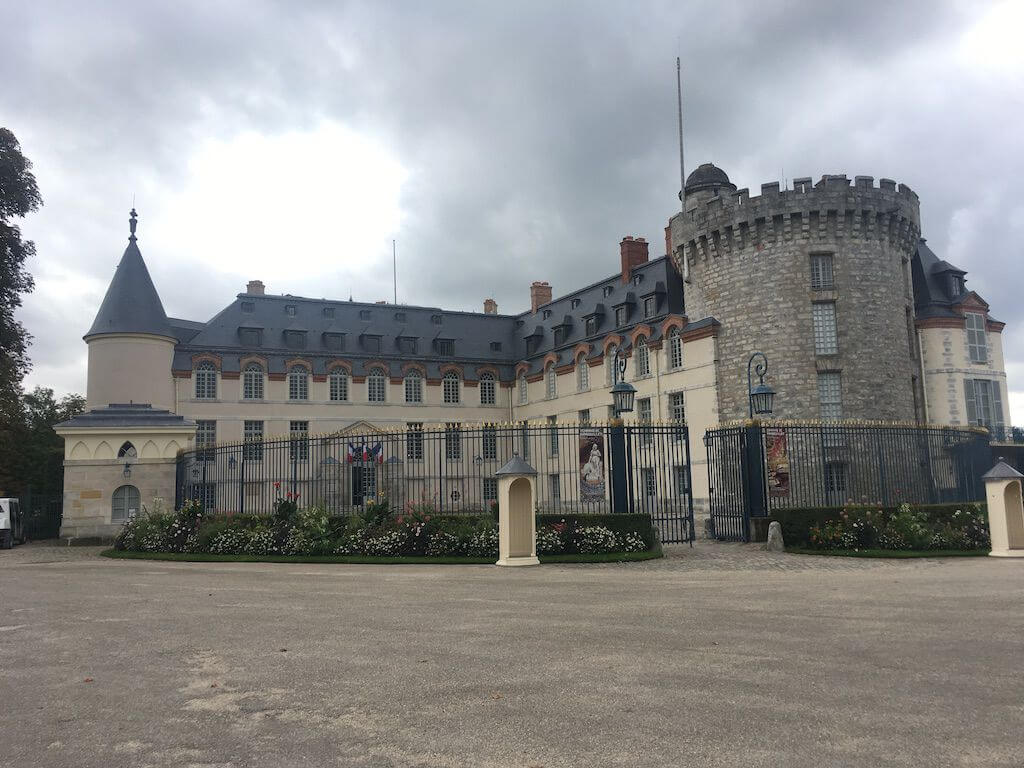 The town of Rambouillet itself is like a small provincial town, and Rambouillet Castle is open to the public, but it doesn't seem to be particularly focused on tourism, so there are no public parking lots nearby, so you have no choice but to park around the castle or in the town a little further away. I parked on the street in the town. But it was not so far from the center of the city, about 500m to the castle.
To be honest, I didn't find it very interesting. The castle was not open to the public and there were not many exhibits.
The garden was not so beautiful and not so well maintained. It was impressive that there was an exhibition of the first summit of developed countries in 1975. There was no special exhibition about Kosovo.
Note that Rambouillet is the starting point for the final day of the Tour de France in 2019 (this year).
I need an apartment close to a good restaurant.
We stayed at "Dreux", which is also in Ile de France, west side of Paris. It is about 30 minutes away from Chartres. We chose Dreux because we were looking for a town that was close to Chartres and had good restaurants. However, we booked an apartment in the suburb of Dreux.
お世話になったアパルトマン:La Collinièr
I think I arranged it the day before. In the case of an apartment, I try to arrange it at least one day in advance because it might be troublesome to get in touch with them on the day.
The apartment was arranged in this way. When I arrived there, I found it was a normal residential area. The apartment is also a normal house. But it seems to be suitable. But there is no parking lot. I parked my car in front of the apartment and rang the bell in front of the apartment house. I told them that I had a reservation in simple French, and they responded immediately and came to pick me up outside. Thank goodness, we were in the right place.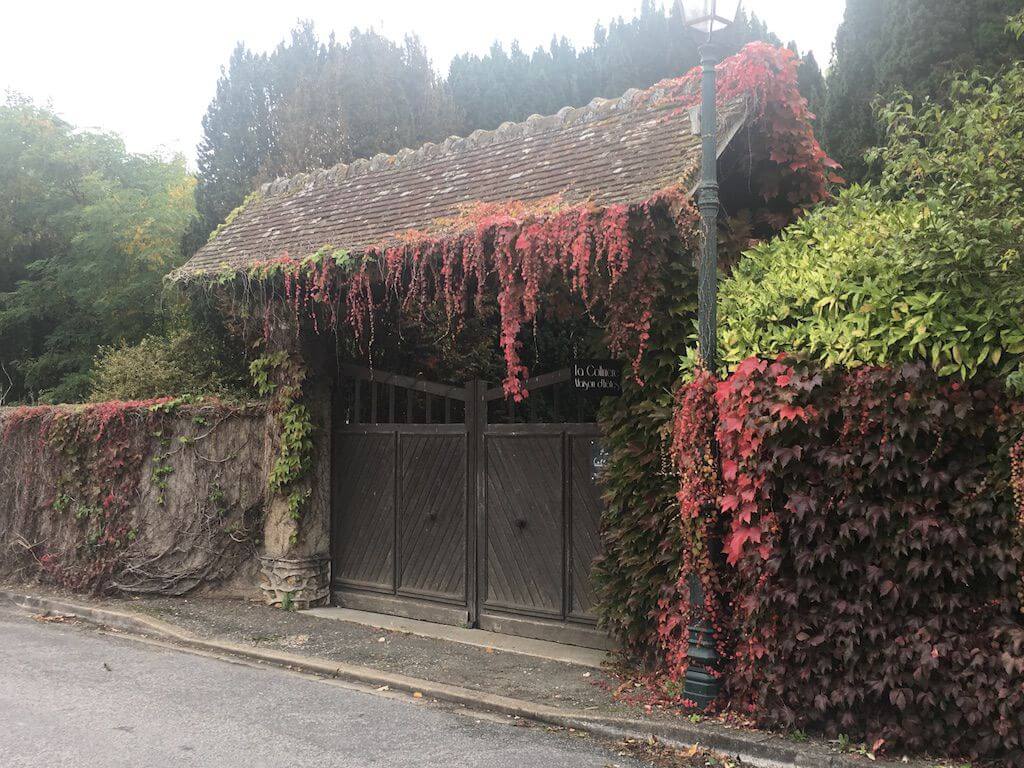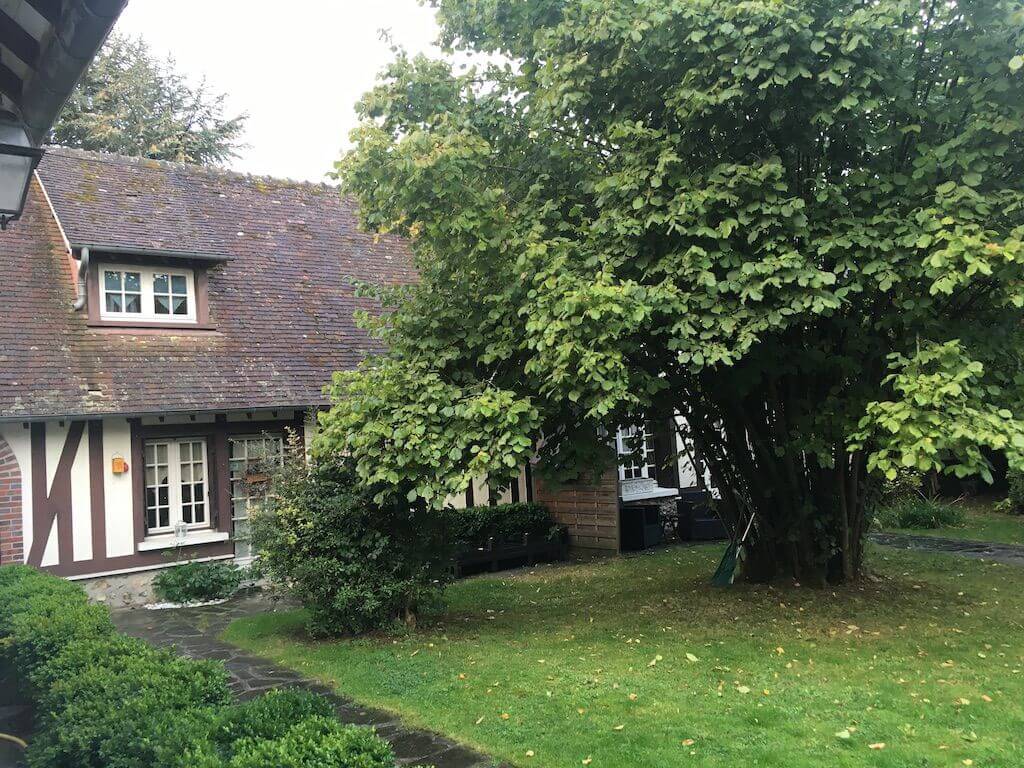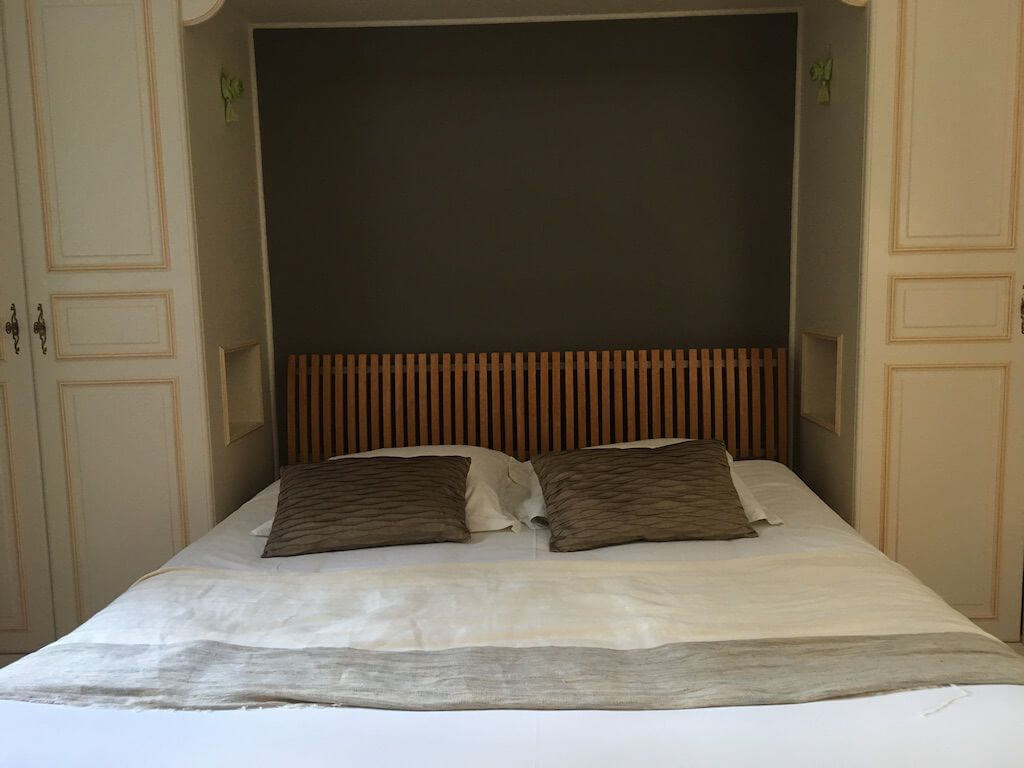 The appartement, the person who dealt with us was a mature woman, a lady in layman's terms, but very cheerful and pleasant. The room is very comfortable.
We were told that we could park our car on the street in front of the apartment.
Dinner is not available in this apartment, as I will explain later. But breakfast is available.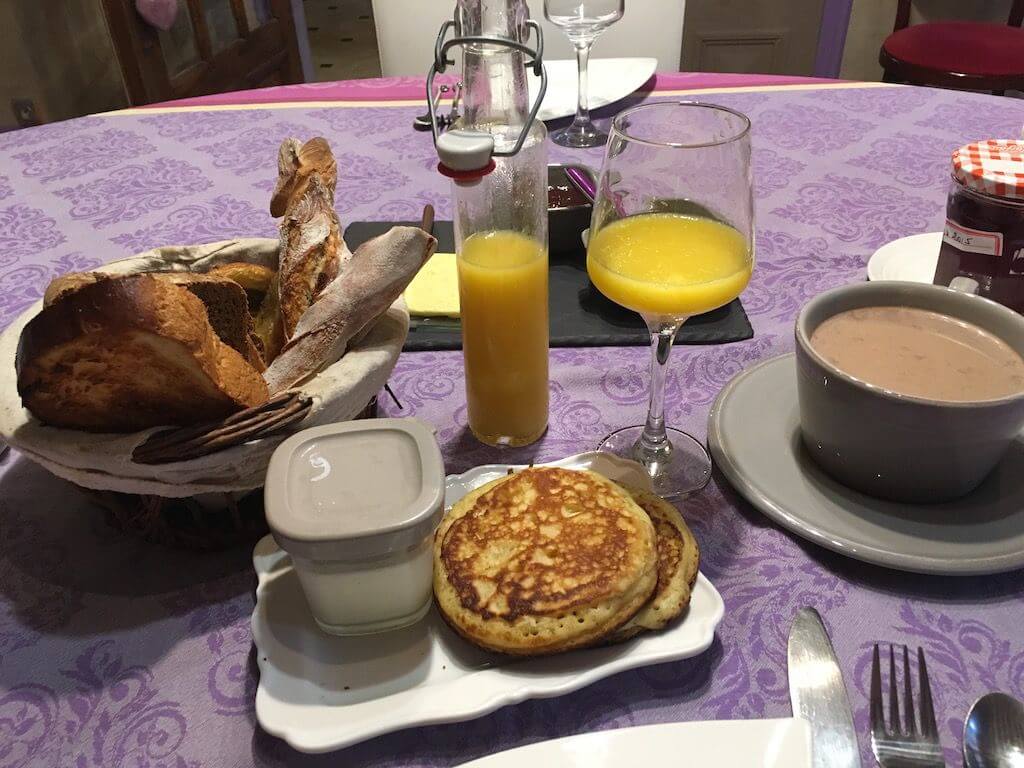 The breakfast in the apartment is not buffet but individual breakfast, which I prefer. Especially in France. I was speaking French from the beginning of the check-in, so I said to her, "Sometimes Japanese people come to my apartment, but they speak English. I was also in a good mood when someone said, "Sometimes Japanese people come here, but they speak English, but you speak French, so I'm happy. I was also in a good mood. Well, my French is a mess.
About the Restaurant
He asked me what I wanted to do for dinner at the apartment. He asked me what I wanted to do for dinner at the apartment, and I told him I had already arranged this restaurant.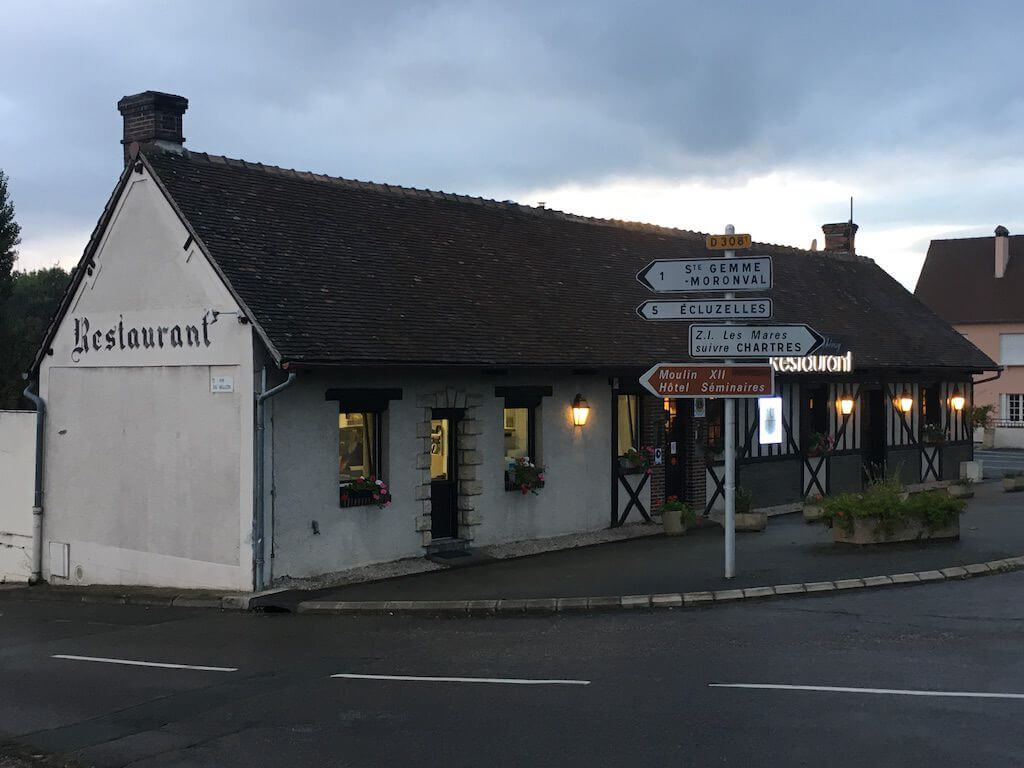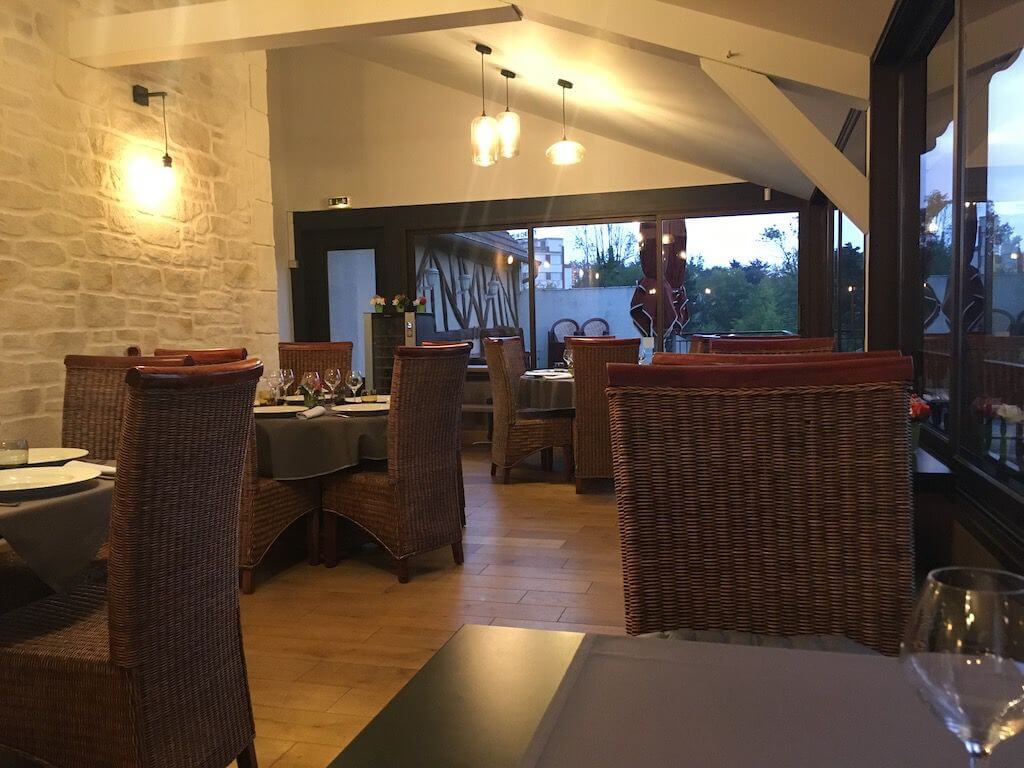 Apparently it's a famous restaurant in this area.
お世話になったレストラン:Vallon de Cherisy
However, it took 15 minutes to walk from this apartment. There is a bus service to the center of town, but it's not good at night time.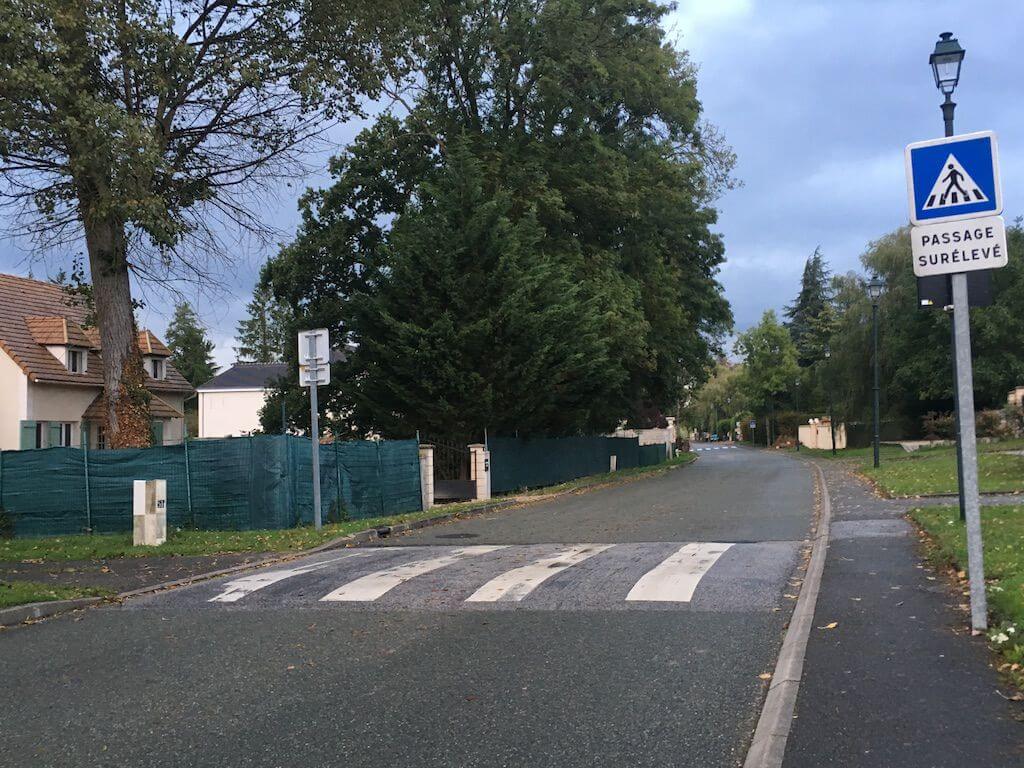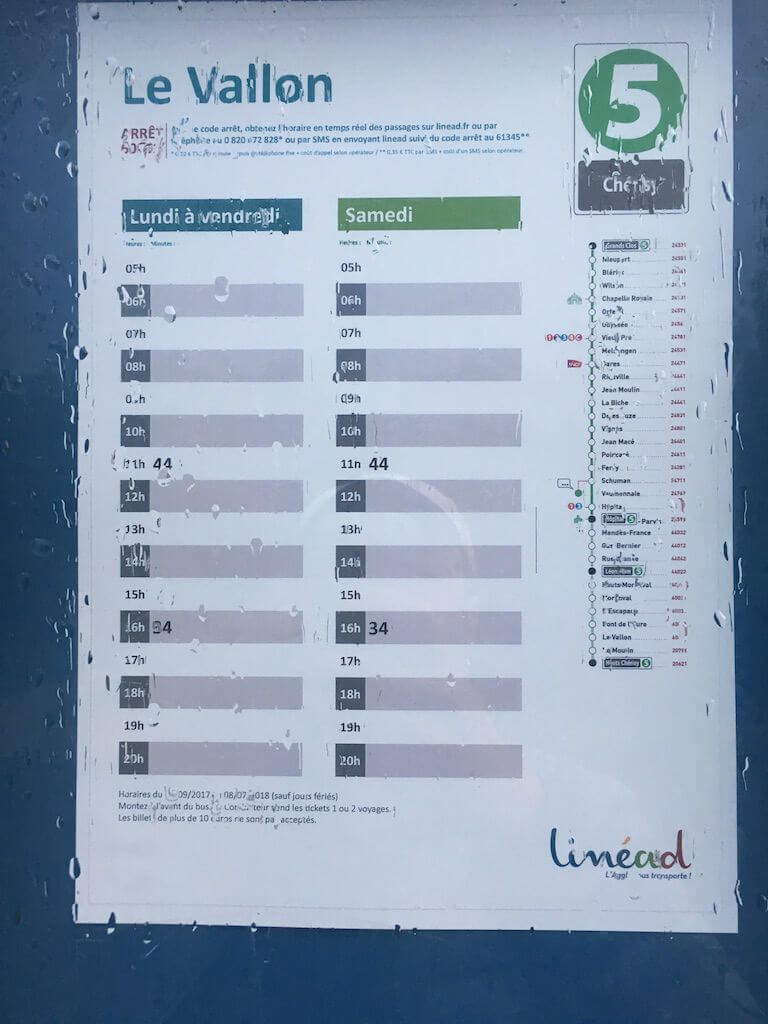 That is the restaurant here. The content is a standard one. But it was delicious.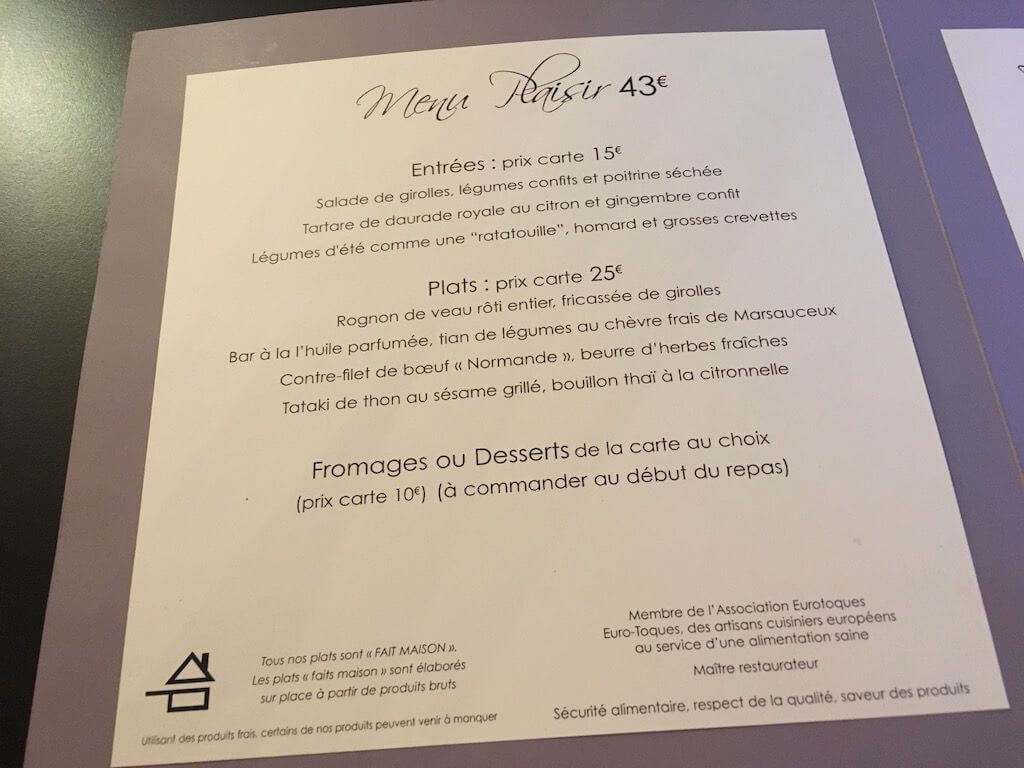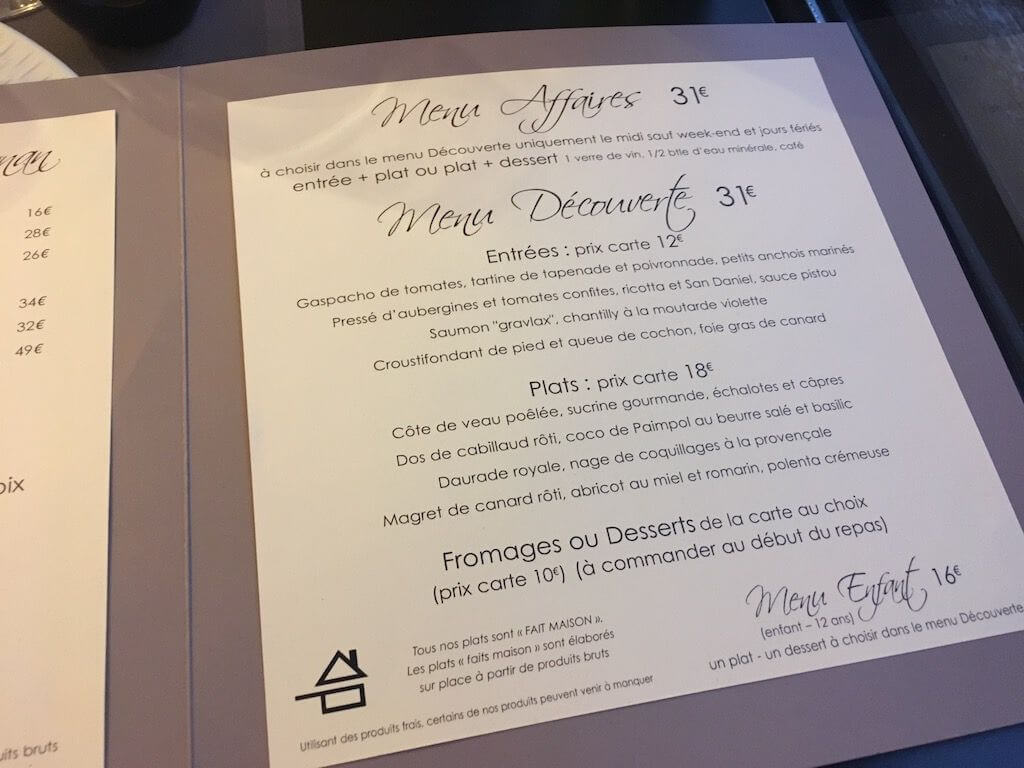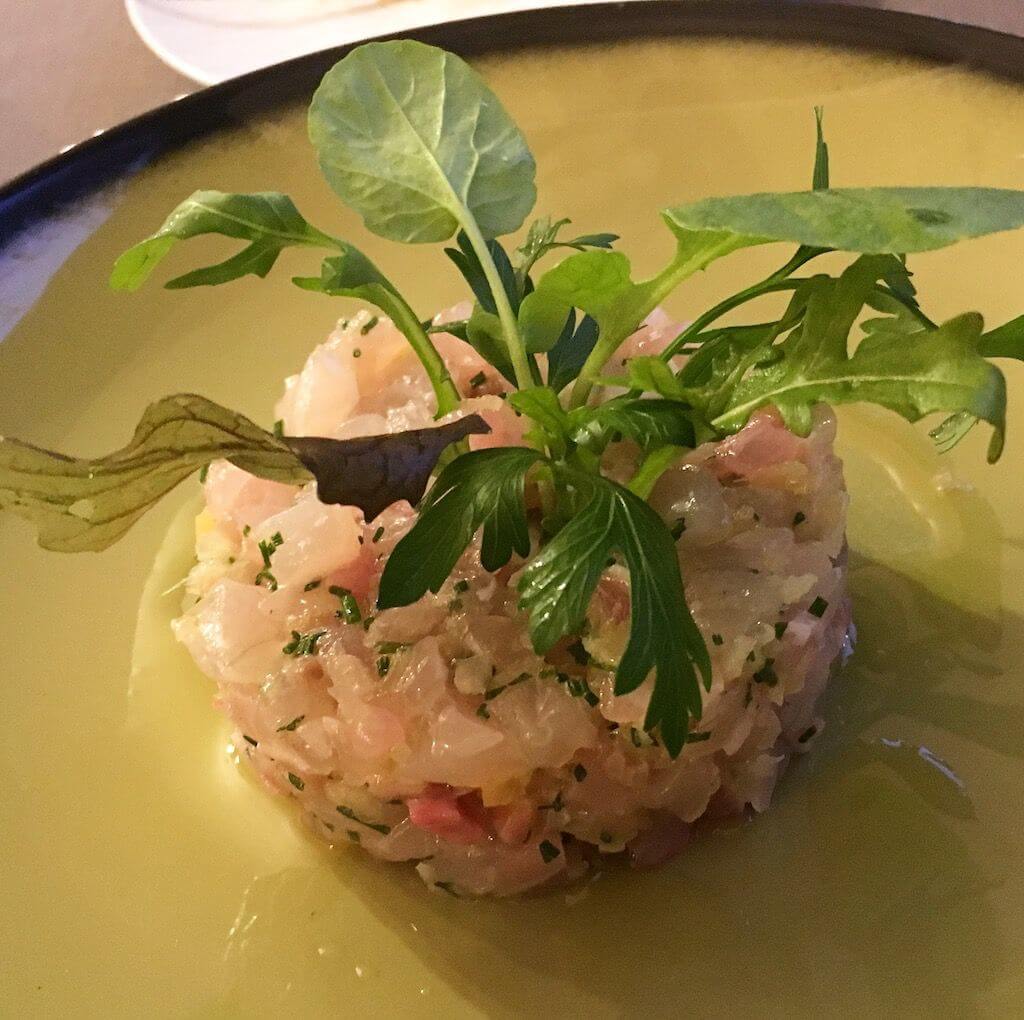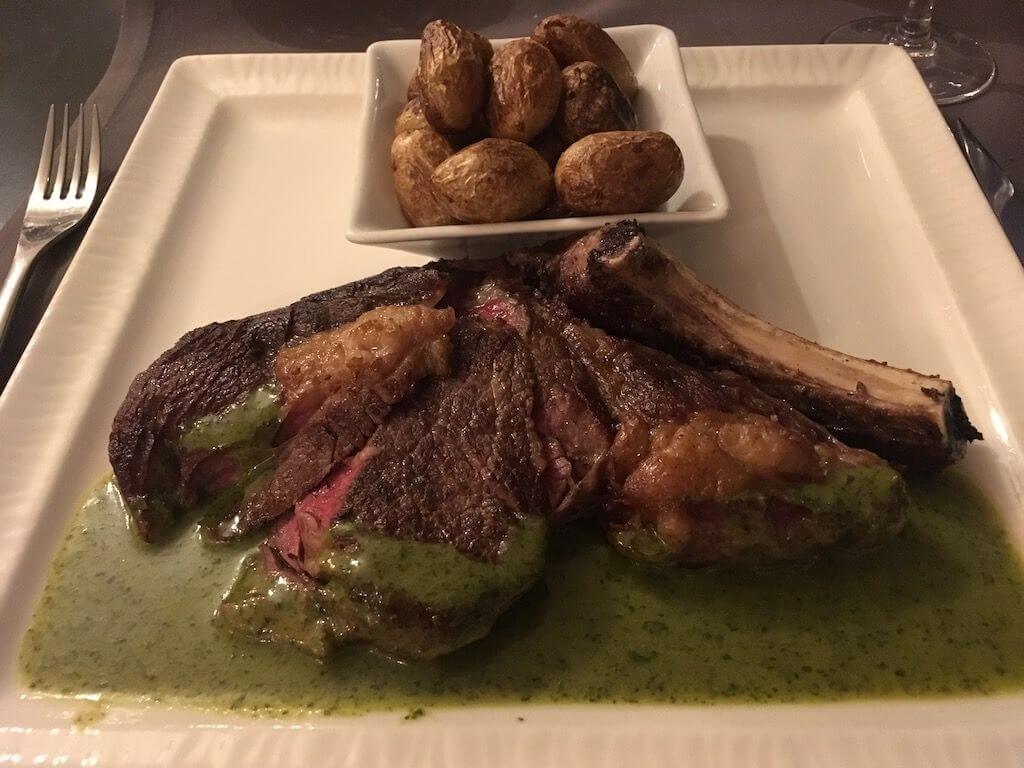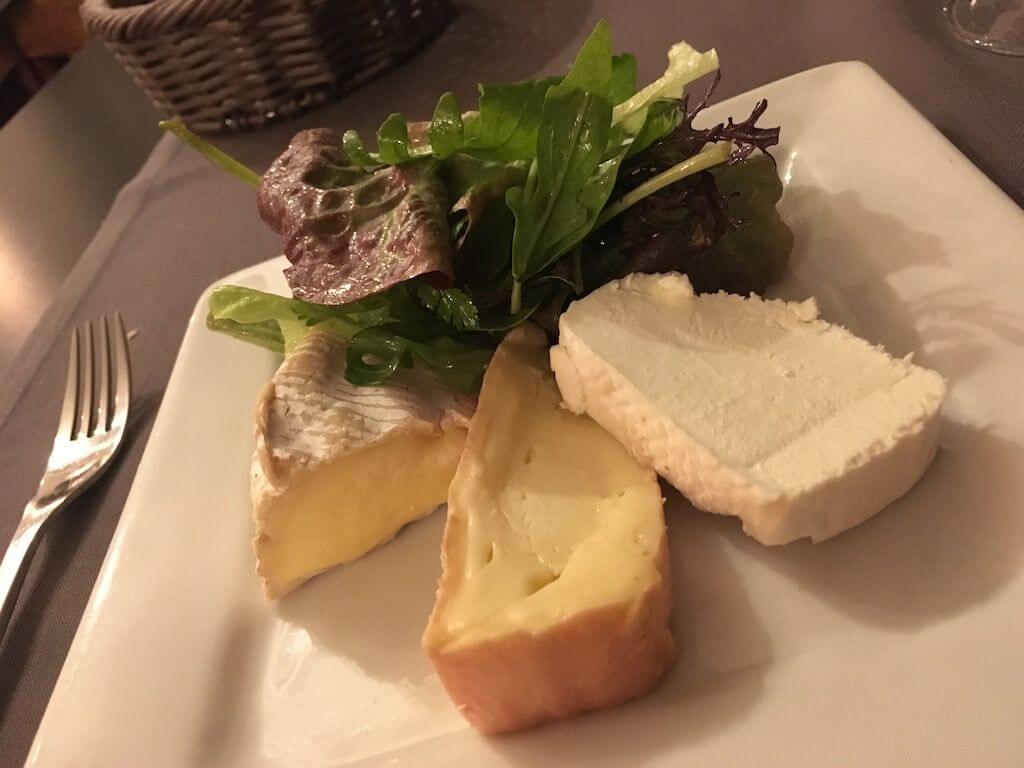 They also had a half bottle of wine on hand, so I ordered this one. As you would expect, they don't make wine around here, so I asked for a proper Languedoc one.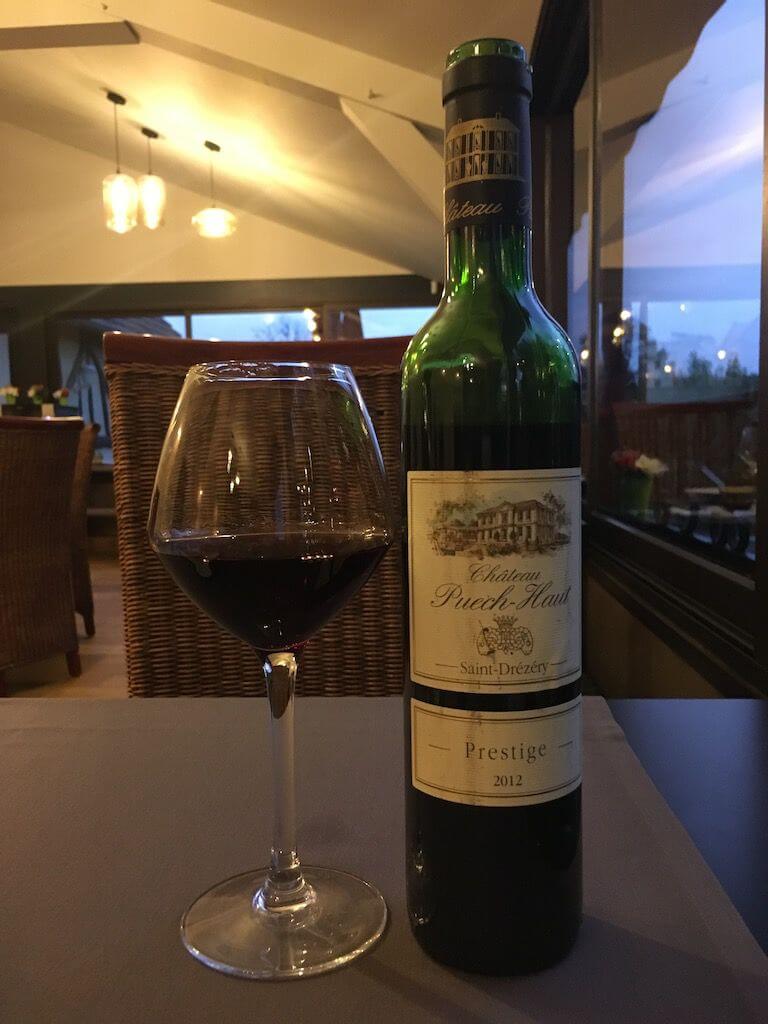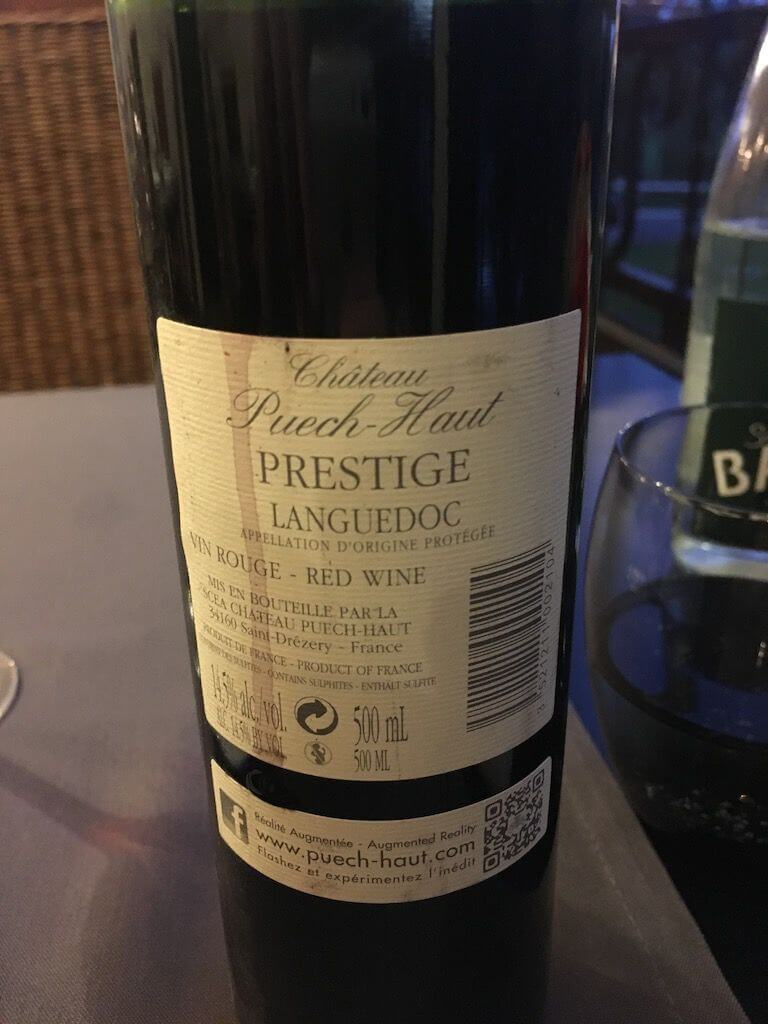 When ordering wine, perhaps because the restaurant is in the suburbs, the waitress asked me, "Where do you live?" I said I was a tourist and staying in a place where I could walk. When I told him I was a tourist and staying in a place I could walk to, he said "La Collinièr? I said, "La Collinièr? It must be famous in this area.
Ile de France, the west side of Paris, there are many good places to check out!
The town of Dreux, where we chose to stay this time, is located in the suburbs, but there is a landmark in the center of town, the Royal Chapel of Dreux, and it is a town with many accommodations and restaurants.
I've traveled almost all over the mainland of France because I've been touring the most beautiful villages in France for a long time, but I've never been to the western part of Ile de France near Chartres Dreux and the eastern part of Centre-Val de Loire because there are not so many beautiful villages there. I had never been to these places.
すぐ近くのエリアにもいくつかきれいなお城もあるようで、たとえば「アネ城(Château d'Anet)http://www.chateaudanet.com」、「マントノン城(Château de Maintenon)http://www.chateaudemaintenon.fr」など、充実していそうでした。エヴルーという街もいい感じなのか。お世話になったアパルトマンにはこの地区の観光地の情報がたくさんあったので情報をここで得ました。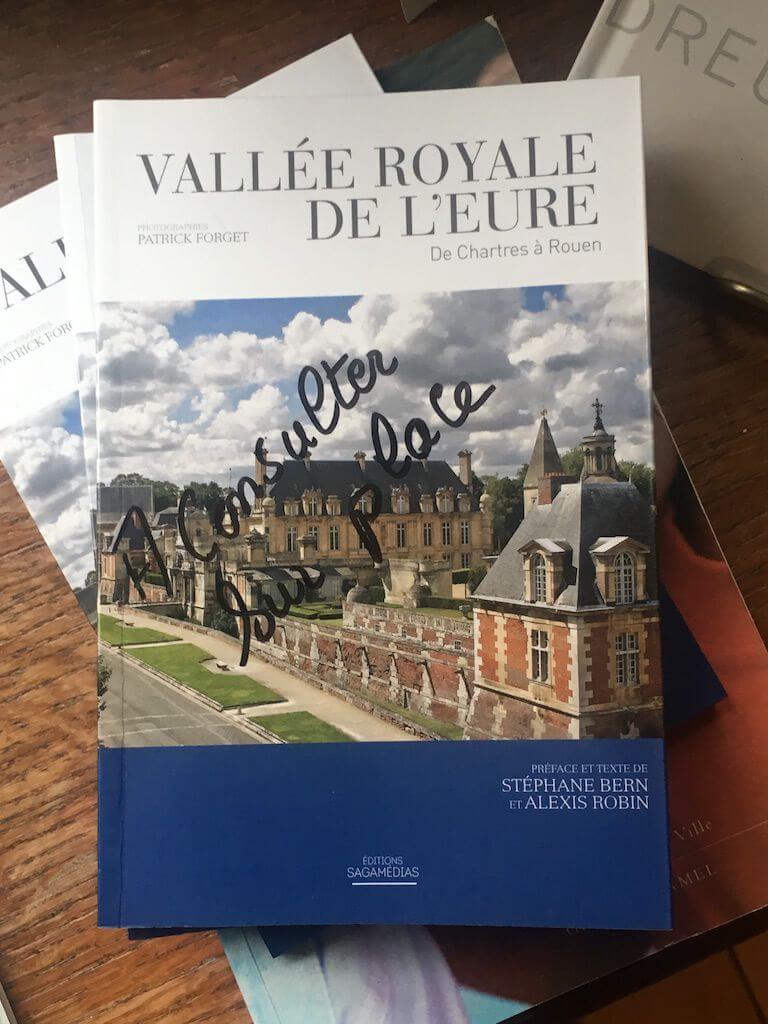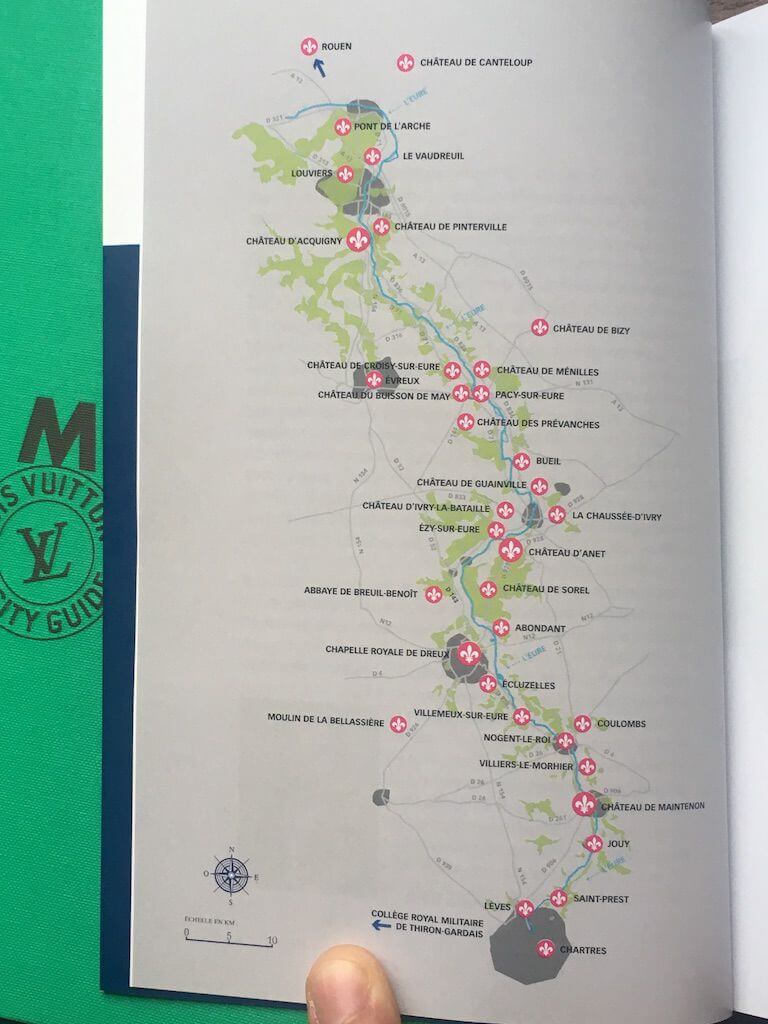 However, it is a pity that many tourist attractions around here are not open every day and are closed on many days, and even if they are open, they are only open in the afternoon or for a short time. Especially, they are often closed on Monday and Tuesday. In my case, my timing was bad, because I came to this city on a Monday, and even though I got good information, most of the places were closed, so I had to give up sightseeing in this area.
So I'm going to save this undeveloped western area as a trump card for next time. I will of course plan to visit after Wednesday.