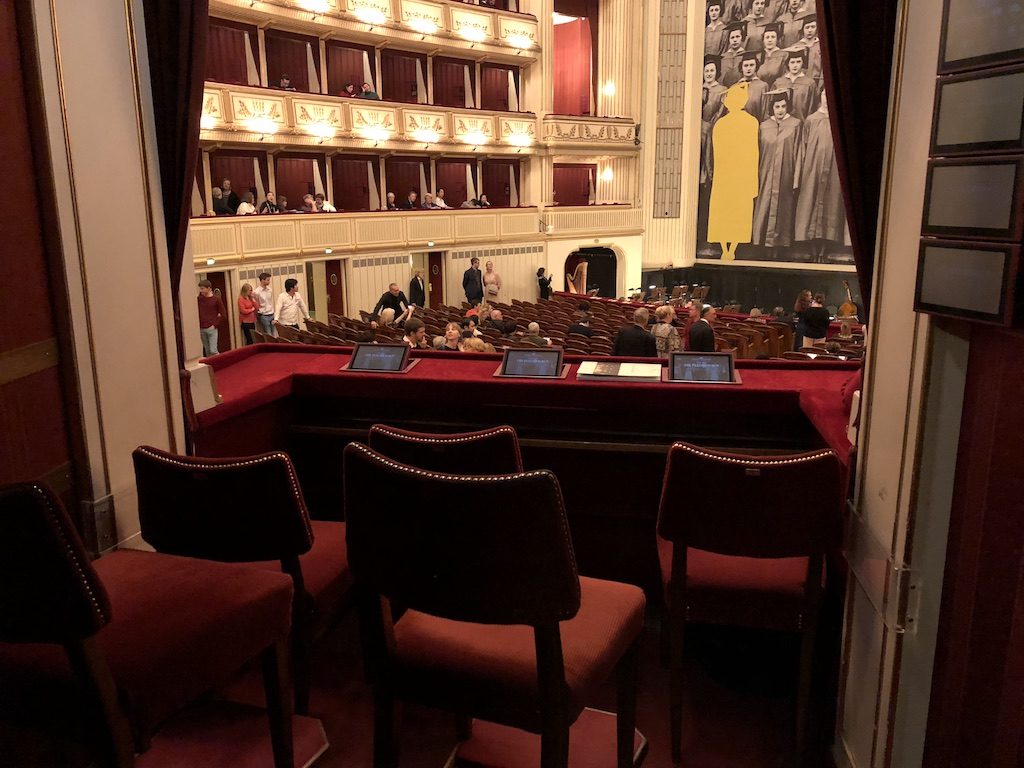 (I've finally stopped updating from there… I returned home yesterday) Our New Year's journey continues: on the 3rd, we leave Prague for Vienna again.
"Die Fledermaus" is a Viennese New Year's tradition.
If the purpose of this trip was to see a preview performance of the New Year's Concert in Vienna, I didn't originally have opera-going in mind at all. However, I wondered what the opera seats were like. On the way to the airport by Narita Express, I checked on the Internet and found that "Die Fledrmaus" would be performed on December 31, followed by January 1, 3 and 5.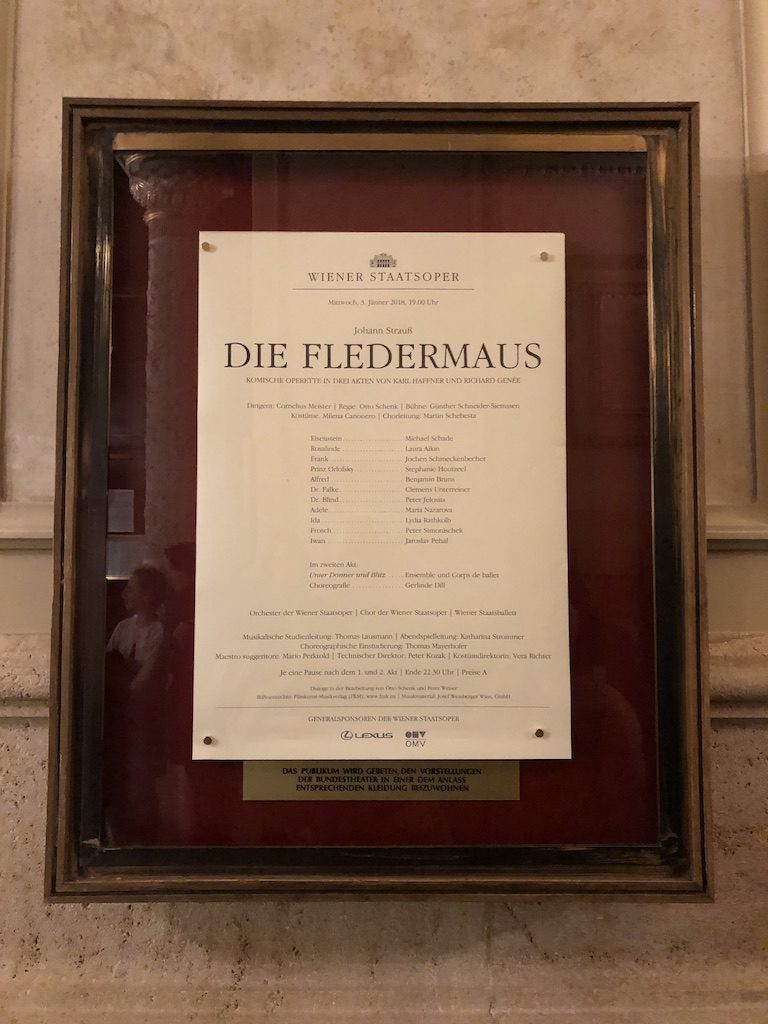 Honestly, I don't know much about opera, so what is this? Could it be a bat? My premonition was correct. Yes, it's the comedy opera "Die Fledermaus. After some research, I found out that the standard way to spend New Year's Eve in Vienna is to see "Die Fledermaus" at the Vienna State Opera on New Year's Eve, followed by the Vienna Philharmonic's New Year's Concert on the first day of the new year.
It was last minute and there were many twists and turns, but I was able to get tickets for the 3-day show. (I'll write more about the ticket acquisition later, below)
Departure from Prague, back to Vienna
On the 3rd, we left Prague at 10:50am. We arrived at Vienna Central Station at 14:50. I heard that the international train connecting Prague, Vienna and the terminus Graz is nicknamed "Antony Dvorak".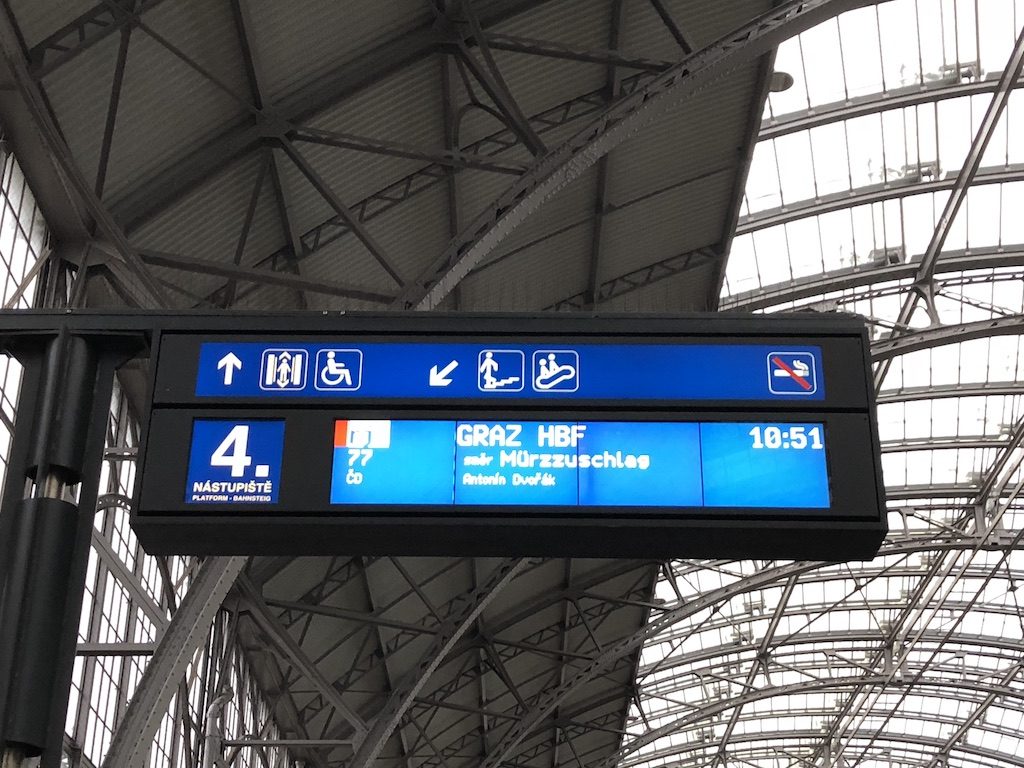 As I recall, I once saw a train from Munich to Budapest with the nickname "Béla Bartók". International trains in Europe are often named after composers, aren't they?
The second day in Vienna, this time I arranged a normal 3 star hotel in the rink. This time, the hotel was on the north side of the rink. It was very convenient because it was very close to schwedenplatz where U1 and U4 subway lines go.
Vienna State Opera after 15 years
If you recall, my first solo trip to Europe was here in Vienna. That was 15 years ago. I had visited Vienna itself in 2009, but I hadn't been inside the Vienna State Opera since then.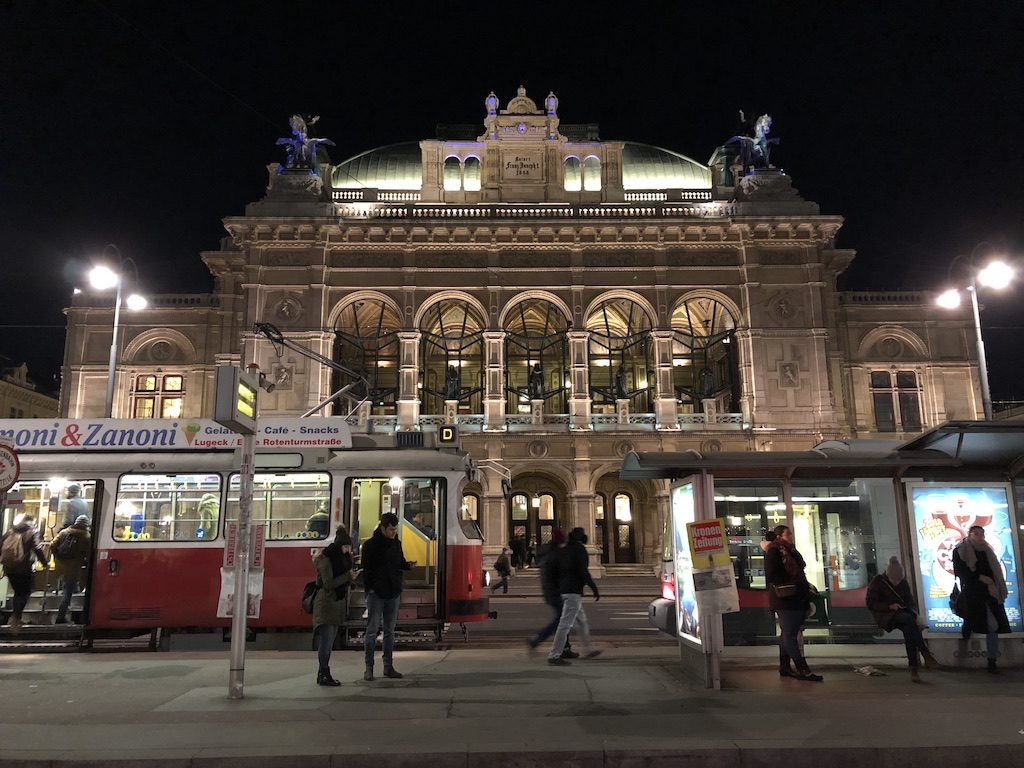 It was not so cold and the rain that had fallen at dawn had stopped by afternoon, so we had no trouble getting around even in formal clothes.
I booked the tickets for this show very last minute, but the seats were in the front row of the box seats on the right side of the stage. Immediately to the left is the standing room zone, and directly below is the first floor. I have been to the opera house many times in Europe and German-speaking countries, so I knew the name of the unique seating area, but I didn't understand it completely. As I expected, I mistook the floor where my seat box was located, and the hall staff showed me the way.
So we went to the box seats we wanted. Look at the view! I haven't had such a good seat since St. Petersburg. But the price was too different from Vienna.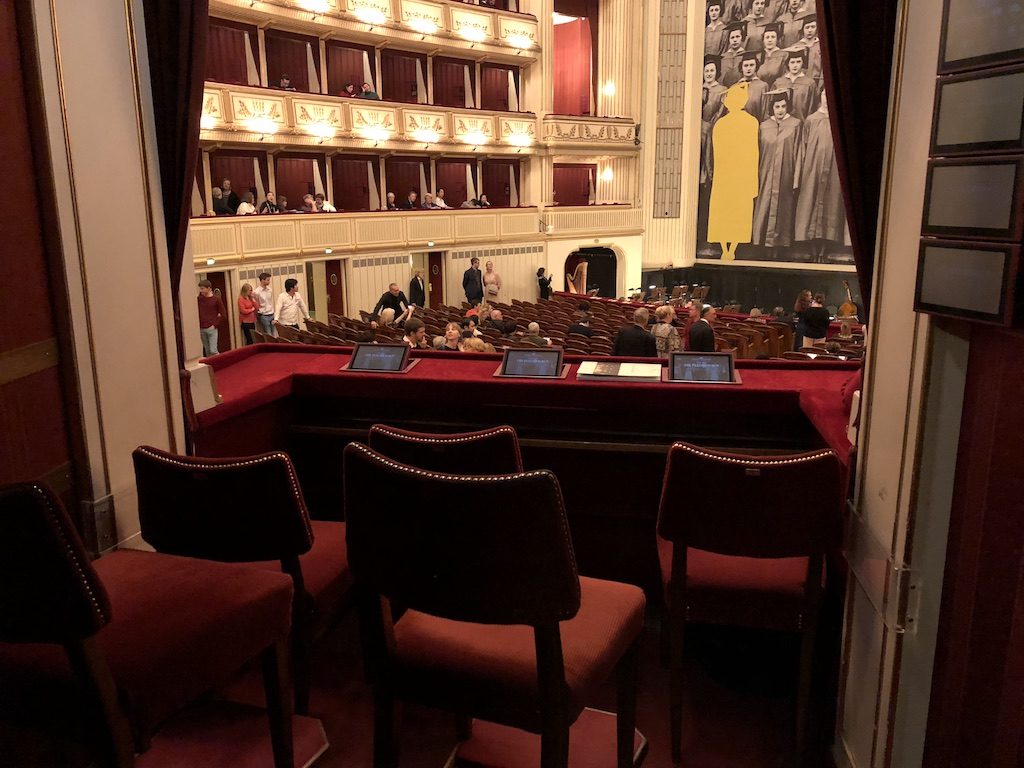 Of course I wore a coat because it was winter, but in the case of the box seats, it seems that you don't leave your coat in the cloakroom but hang it on the coat rack inside the box seats. I've been to the box seats before, but I've never been here in winter, so this was the first time I noticed this.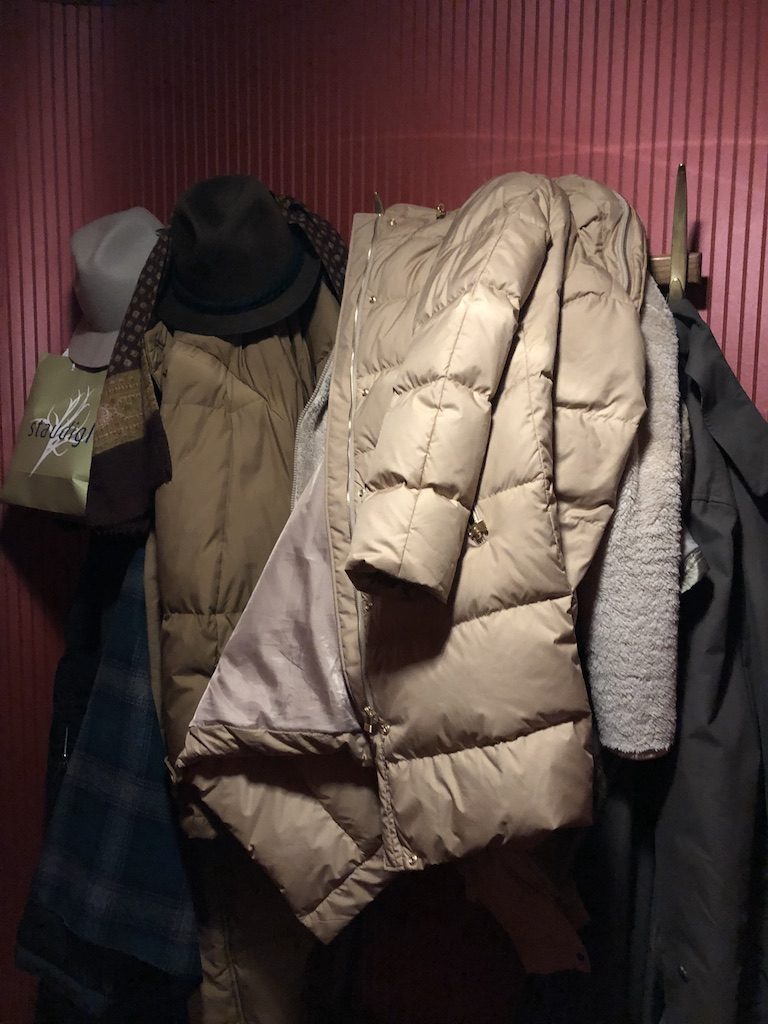 The program had a Japanese translation of the synopsis and Japanese subtitles!
At the entrance of the box seats, the hall staff is selling the program of today's performance. 4.5 euros is quite cheap! Most of them are written in German, but the synopsis is available in many languages. Most of them are written in German, but the synopsis is available in many languages, including Japanese.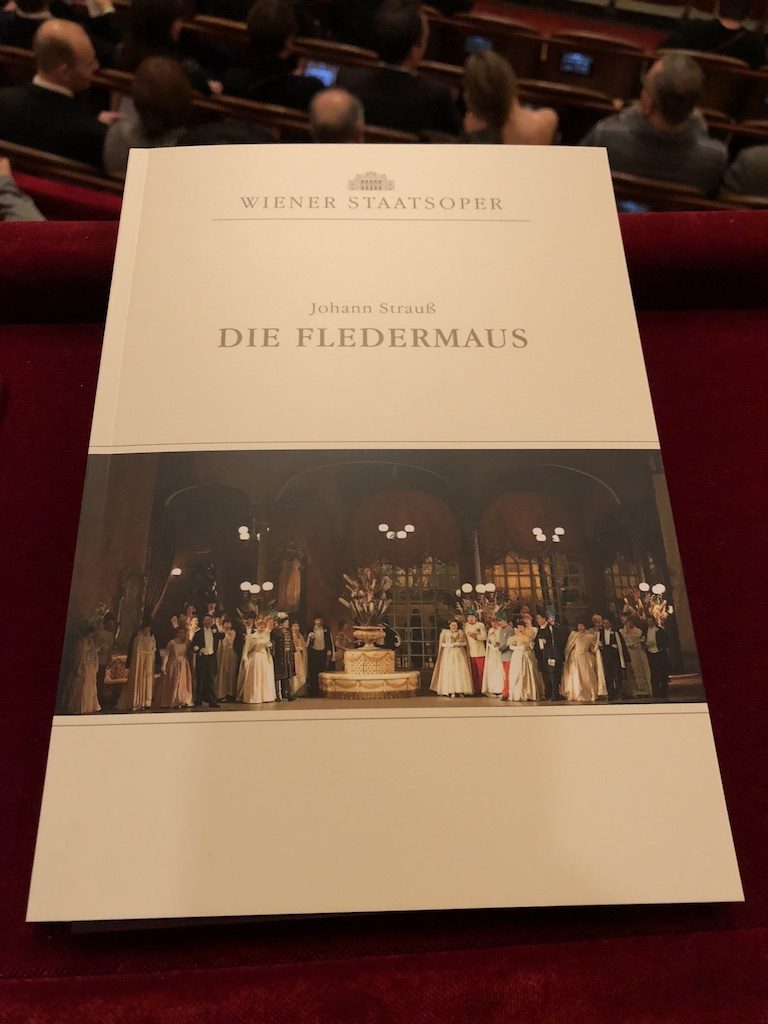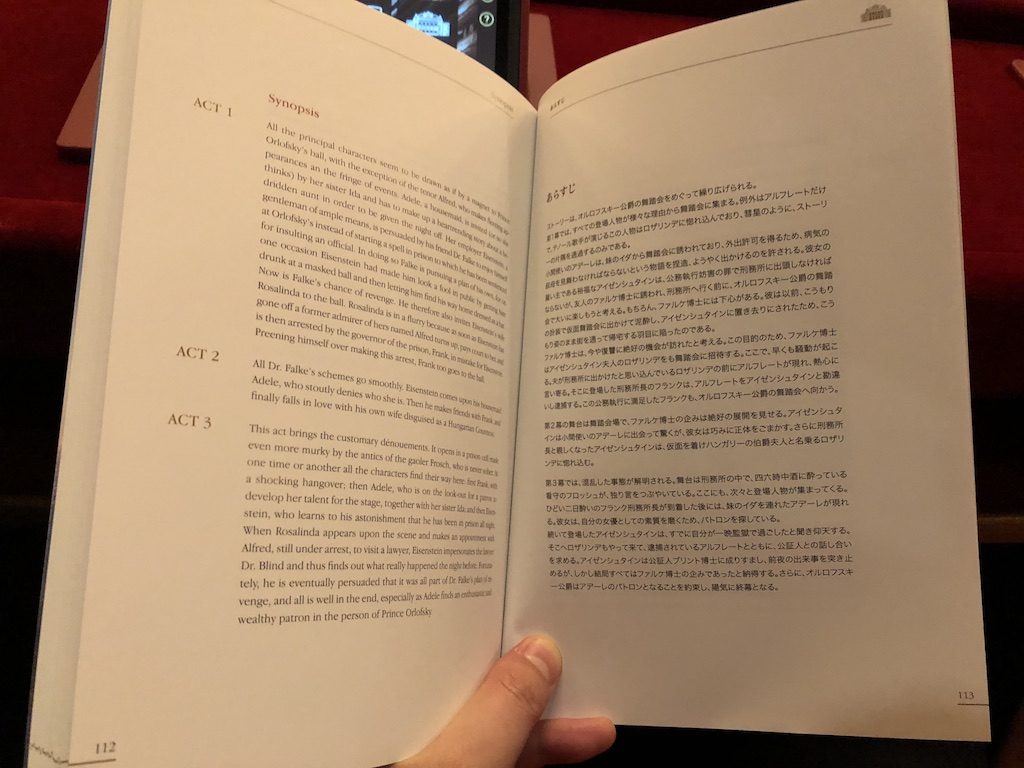 At the Vienna State Opera, each seat has an LCD screen. I wonder?) Each seat at the Vienna State Opera has an LCD (old?) monitor, which displays the lyrics and subtitles of the lines each time. It is available in several languages, and thankfully Japanese is also available.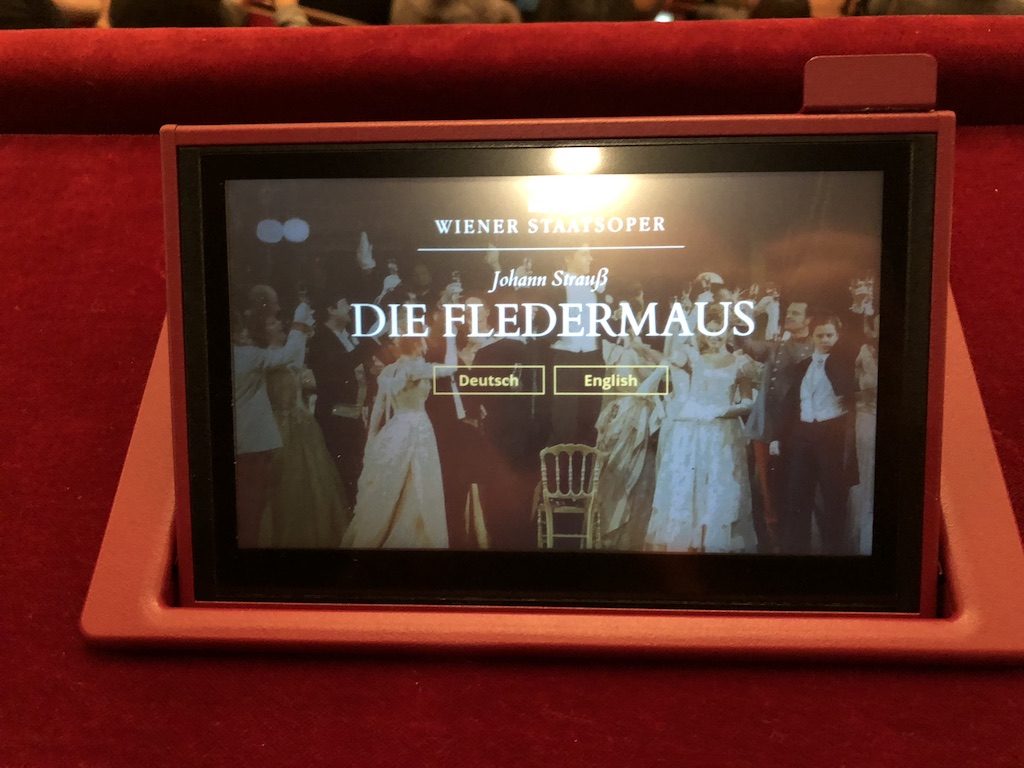 However, not all the lyrics and dialogues are supported. I felt it was about 60% to 70% of the total. But it is enough to understand the story. It was a little tricky to watch both at the same time, because if you are distracted by the subtitles, you might miss the acting direction on stage.
The performance, impressions
"When they were young, the doctor was humiliated by the nobleman, so he plays a prank on the nobleman to get rid of the grudge. But it's all right, it's probably because of the champagne.
However, a new Russian aristocrat who has made a fortune in champagne cooperates with the prank, and the place where the prank is played is his mansion where the party is held at night. The stage of this Russian aristocrat's mansion is the second act, and this act is the best part musically.
The final act is set in a prison, though.
So, the costumes, music and direction are gorgeous, but the story is very silly. Well, it can be said that it is a common pattern in opera (this is an operetta).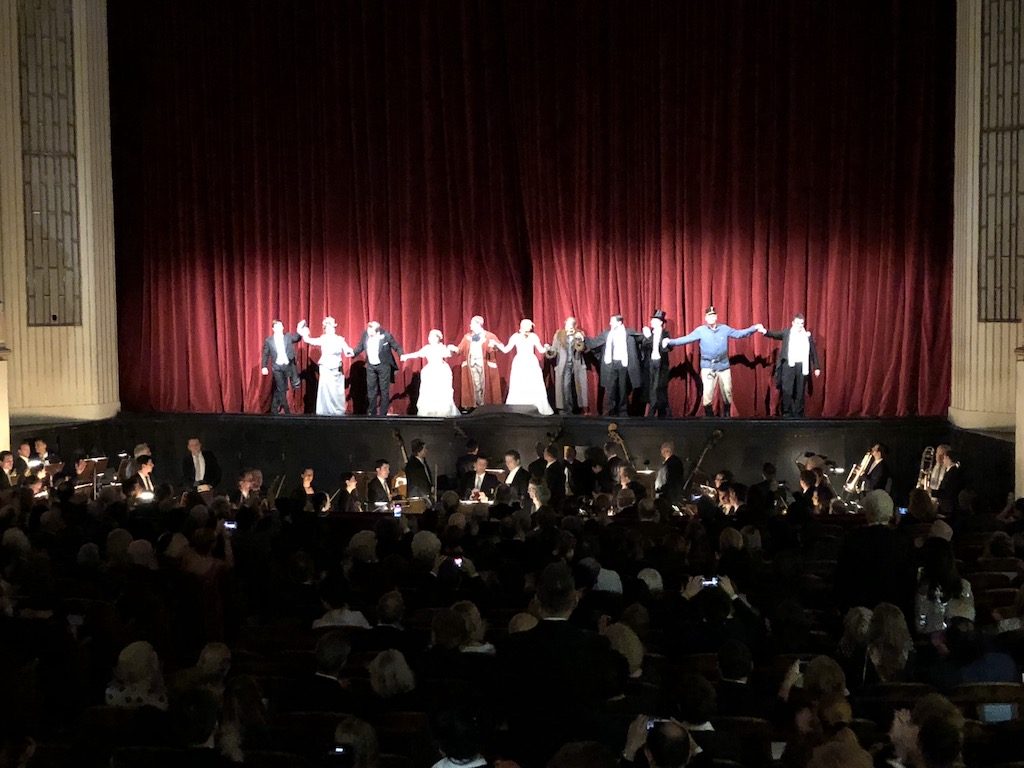 But it's still very good for music lovers. I thought again that Johann Strauss is a genius. And of course the singers are top-notch, and the orchestra is also impressively good. No, the singers were really great. Personally, the best part of the day was the role of the maid Adele. I think it was the role with the most scenes to show.
About clothes
By the way, it is the attire to see the show, but it seemed to be good enough to wear a little more casual clothes rather than the formal clothes that are often written in Japanese guidebooks. However, I think that the person who dresses too rough is NG. There were some people in jeans.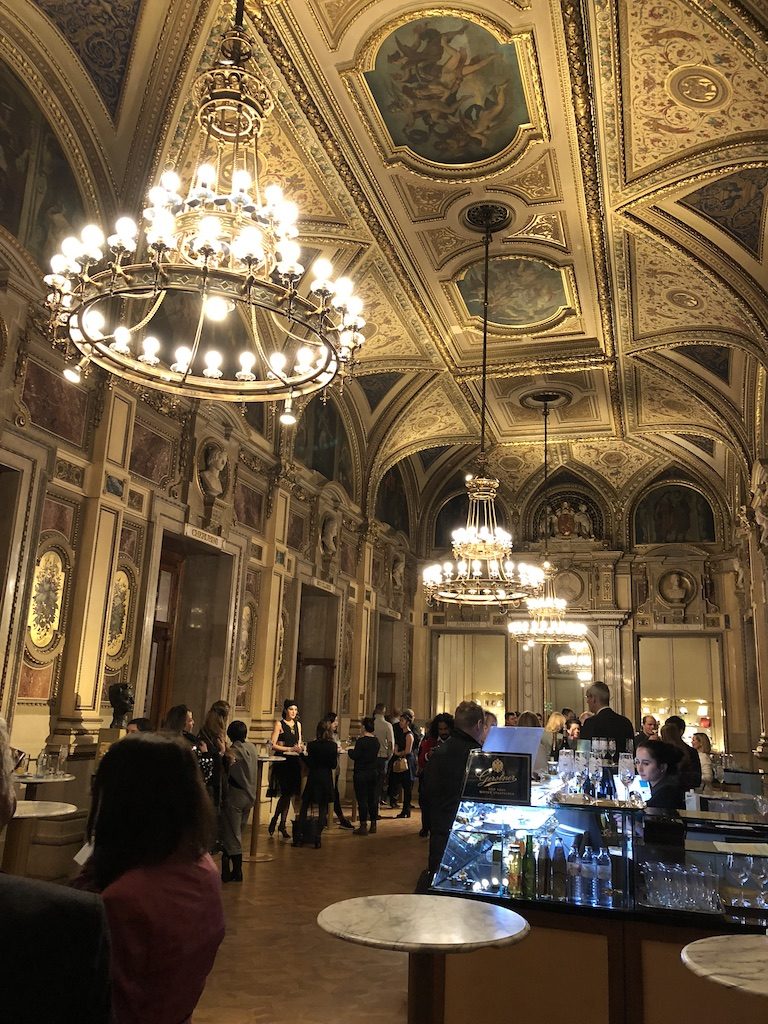 There may be a dependency on the grade of the seat though. If it's a good seat, should I dress accordingly? In any case, as long as it's within the bounds of common sense, I felt like I wasn't as hardened as I used to be.
I wore a suit and a rather flashy tie (a bright orange one, flashy enough? lol).
In fact, various arrangements and simultaneous changes are required to obtain tickets.
In this way, I was able to enjoy the New Year's Concert as well as "Die Fledermaus", which is an annual event in Vienna. I had to make various arrangements at the same time.
If I had made the arrangements earlier, I would not have had any trouble, but it was my first time in Vienna and I had no knowledge of Die Fledermaus.
The most popular date is December 31, and it is the most expensive date. The most popular date is December 31, which is the most expensive. It was a pretty good seat, but perhaps there is not much demand for one seat. I decided to give up because it was meaningless without two quirky couples.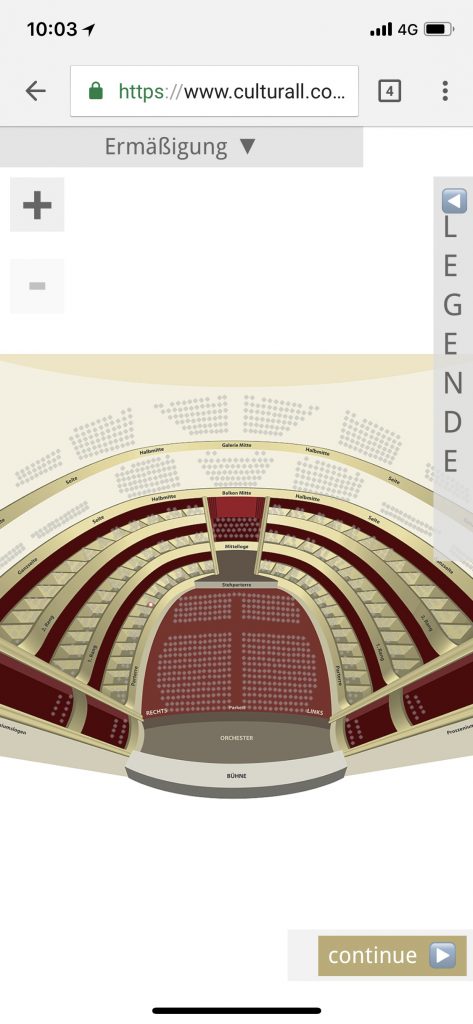 However, there were still about 10 seats left on the 1st, 3rd, and 5th, and especially on the 3rd, there were two extra box seats in a pretty good position, and even two seats in the front row next to each other.
However, on the evening of January 1, I had a New Year's concert by the Czech Philharmonic in Prague, and I would be in Prague until January 3. I had planned to leave Vienna on the 5th to return home, and had made arrangements for transportation and hotels between Vienna and Prague accordingly.
I don't know if I can change my schedule as flexibly as usual at this busy time of year. But I want to listen to "Die Fledermaus" and go home…
It's not a good idea to listen to the Czech Philharmonic I've bought, and since the 5th is the day I'm leaving, there's no way to change it.
So, if you want to go, you should go only on the 3rd. Fortunately, this is the best day to get a seat.
First, change the dates of your hotel in Prague, on Booking.com
In order to explore the possibilities for now, we started by considering changing our stay in Prague. We're planning to stay 3 nights in Prague (1 day check-in, 4 days check-out) and shorten it by 1 day to 3 days check-out. No, there is a problem with that too.
It looks physically possible because I'll be staying 2 nights instead of 3. However, since I've already booked 3 nights, I may have to pay for 3 nights at this time because even if I make it 2 nights, there is a possibility that the 3rd night is non-cancellable.
But actually, the hotel I had arranged was free to cancel up to the day before. However, there was still a problem. We booked our hotel in Prague through booking.com, but the way the portal works is that you have to make a new reservation for a different date and then cancel the existing one.
This became a source of trouble. The reason is that the hotel I have arranged is already full. So the booking.com app tells me that I can't change my itinerary. It seems that I have to cancel the existing reservation first instead of changing the date. This is a big risk. This is a big risk because once you cancel the reservation, someone else might make a new reservation right away.
So I tactfully looked for other hotels in Prague during the year-end and New Year holidays, and found some hotels that I could book at the last minute. I found some hotels that I can book at the last minute. If I cancel the first hotel I booked for free, I can save one night for free.
Determining how to get from Prague to Vienna, using Trainline
Looking back, it would have been better if I had arranged the train or bus on the day of January 3 or as early as possible after arriving in Prague, but since I had to make sure that I could get to the Vienna State Opera at 19:00 on January 3, I wanted to make arrangements as far in advance as possible.
I originally pre-secured my transportation between Vienna and Prague a few months before my departure, just in case. For this, I used Trainline, a Europe-centric train portal. This is an excellent portal, and there is also an iPhone app. It's a very useful portal for simply searching train schedules, but what's even better is that you can also easily make train and bus reservations from this app.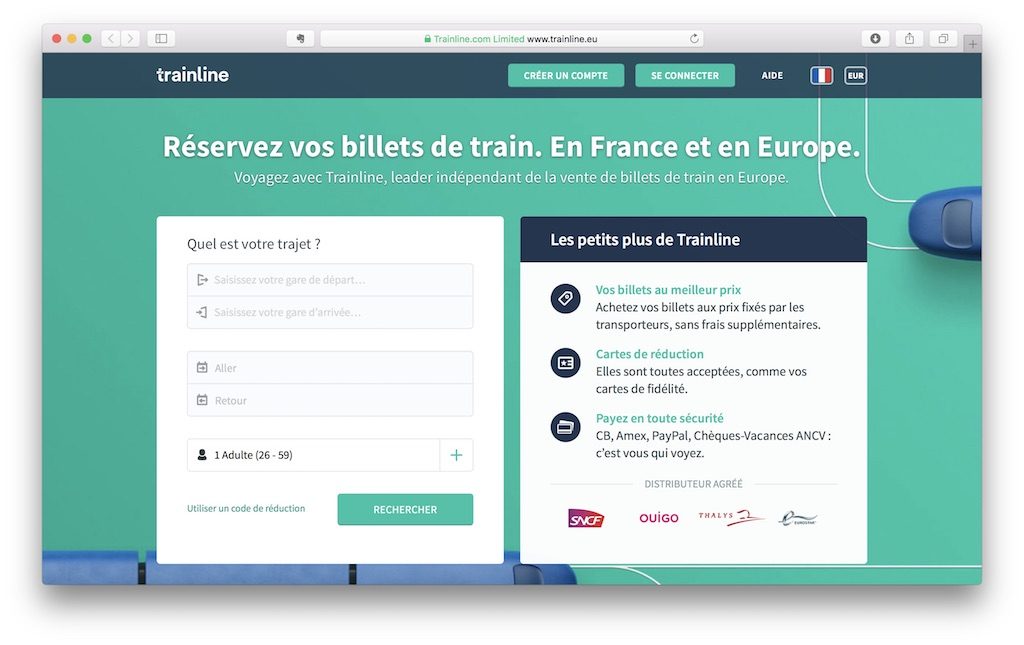 Réservez vos billets de train en France et en Europe | Trainline
This time, I took a bus between Vienna and Prague, FlixBus. I chose this bus because I could only book it a few months in advance, but it seems to be popular in Central Europe. The biggest advantage of the bus is the low price. The biggest advantage of the bus is that it is cheap, but the departure and arrival points are a little bit far from the center of Vienna.
Bus travel through Europe | FlixBus
Now, I have to change the schedule to see Die Fledermaus, but I have to change the bus arrangement for the return trip. At first we were planning to come back on the 4th. However, the bus fare from Prague to Vienna was as cheap as 17 Euros per person, and it was almost no problem even if I had to pay cancellation fee. It was possible to arrange a train at the last minute. It was easy to solve the problem about the means of transportation.
[Still unconfirmed]
FlixBus allows you to cancel free of charge up to the day before and even on the day if it's just before departure. The only way to cancel here is via the FlixBus app. Even though it was cheap, it's still nice to get your money back. However, as of January 7, 2018 when I'm writing this blog, it still hadn't been refunded to the paypal I used to pay.
After the itinerary change of hotel and transportation, we finally arranged the ticket for the bat.
Each of these changes is not so difficult to arrange, but if you are too lazy to do them, there is a possibility that other people will get the important tickets. So, I had to make these two changes as quickly and simultaneously as possible. This was a lot of pressure.
But fortunately, all the procedures went well and I was able to buy two tickets for Die Fledermaus.
The Internet gap in travel services between Japan and overseas
So, after the change of accommodation and transportation between Prague and Vienna was confirmed, I was finally able to arrange the tickets for "Die Fledermaus" on January 3. Of course, there was a possibility that the tickets would be sold out during the change of travel schedule, because there were only 10 seats available on December 29. And there was only one pair of two seats next to each other. However, thanks to the full use of the smartphone app, I was able to change my travel itinerary very quickly, and I was able to get my ticket safely.
Anyway, what I felt again this time was the delay of the internet in the Japanese travel industry. The above procedures were actually done in bed when I was awake from jet lag at around 2 a.m. local time. I couldn't have done it without the Opera National's website, Booking.com and Trainline.
It's much more comfortable, flexible and easier to travel abroad. I wonder what is this disparity…. What is particularly bad in Japan is the transportation system.
Extra, hungry before the show. Go to the famous Wiener Schnitzel!
We decided to have dinner early, before 17:00, because we still had some time before the show and it was going to be late at night. The restaurant we chose was apparently to Figlmüller, a popular restaurant famous for this Wiener Schnitzel.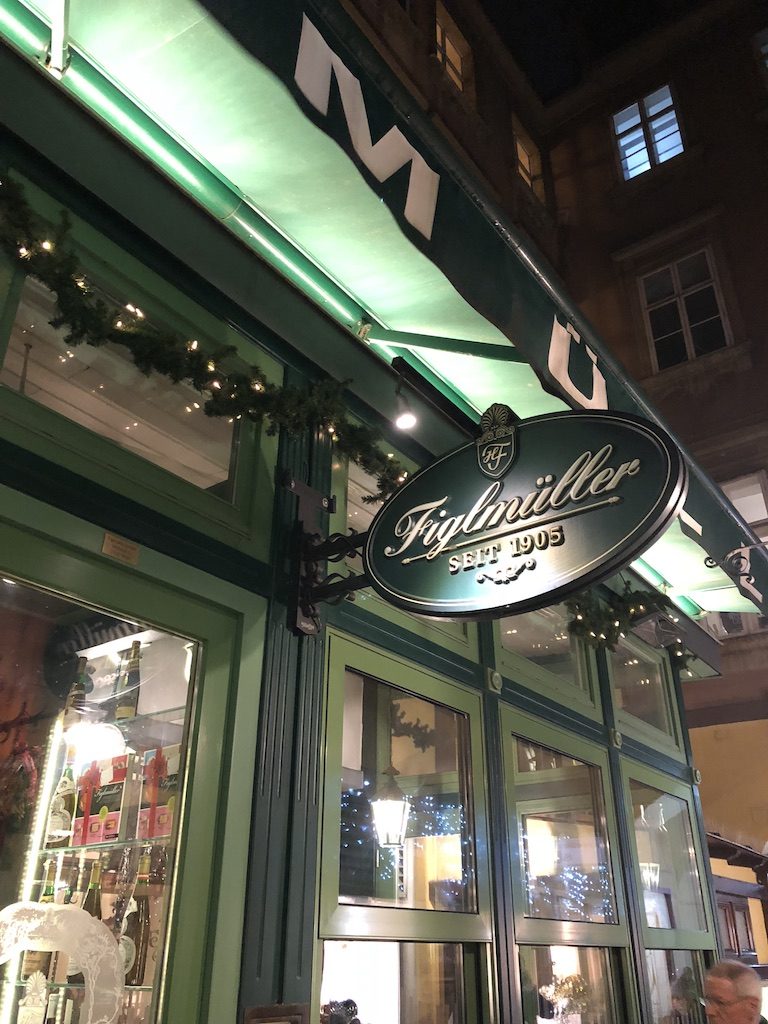 Willkommen – Figlmüller – Die Heimat des Schnitzels
Well, it's delicious! But it's huge! It's no wonder it's so popular.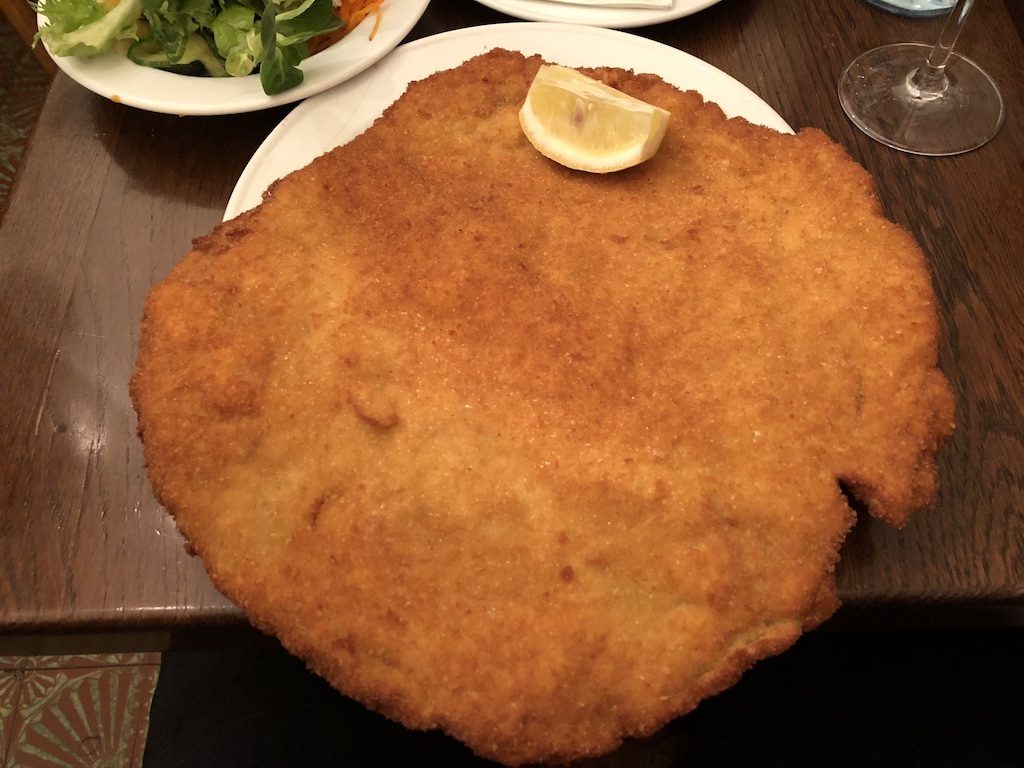 It looks like we just happened to get in because we were early, but if that's the case (especially at night) you might want to make a reservation.