Visit Date: May 2, 2019, approximately 3:00 p.m.
This sunny day was mainly spent visiting the beautiful villages of the Marche region. Just before we went to Urbino, which is a world heritage site, all the other villages were beautiful. After Urbino, we went to Mondavio. It's not as big as Urbino, but the beautiful village is smaller and has more of a residential feel than a touristy one.
We left the city of Urbino just before 2pm and arrived in Mondavio in exactly one hour. I couldn't find much parking space, but I was lucky enough to park outside the walled city. Compared to Urbino, the number of tourists is much smaller, or rather, I hardly saw any anymore, but I think there were still a few groups.
Anyway, we head to the center of the village. In the center, there is a cathedral and a building that looks like a town hall, a hotel, a cafe and one or two shops under it. The cathedral was under renovation and we couldn't enter.
And the most impressive was this Roveresca fortress.
But unfortunately, we couldn't go inside. It was supposed to open again at 15:00 after the siesta, but after waiting for about 10 minutes and no sign of anyone coming, we gave up. Well, I didn't want to wait even longer to get in. It would have been enough to see from the outside.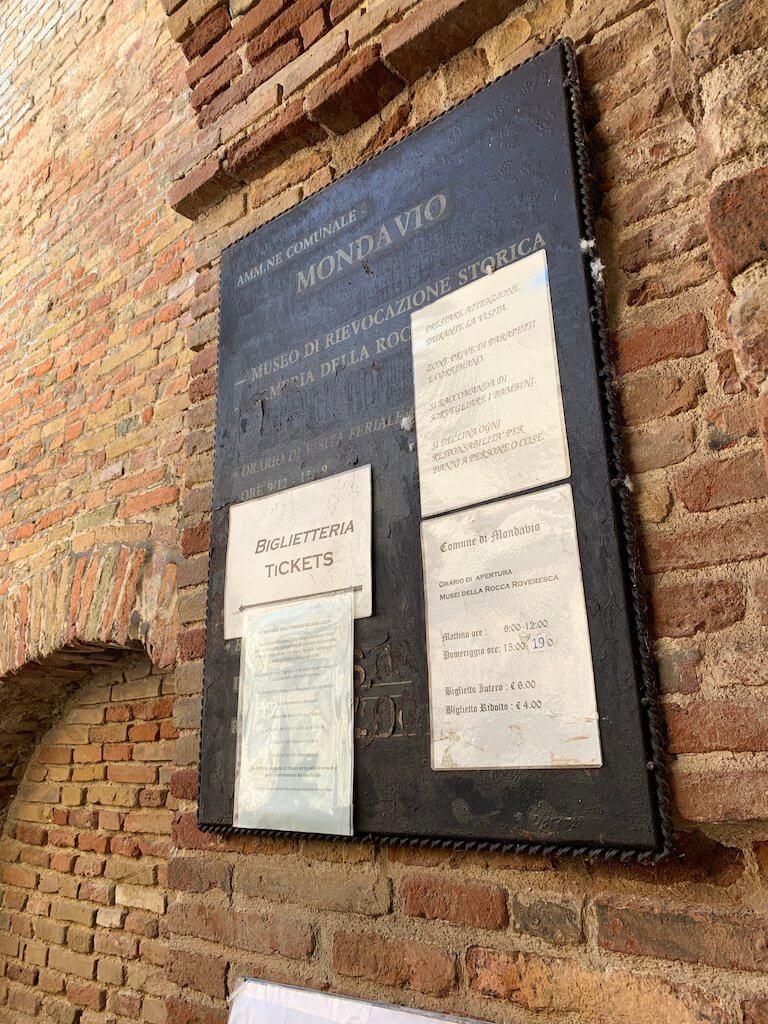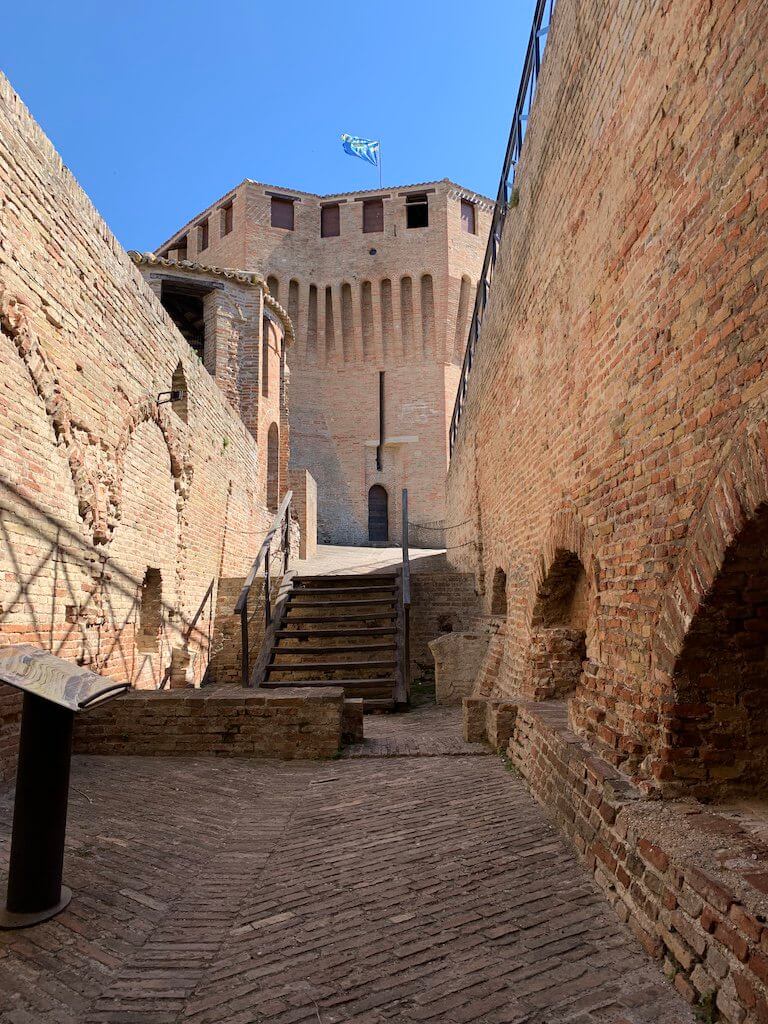 Other than that, there was not much to see, but the town was very well maintained and beautiful.
It was a village that I would be happy to visit if I were to take a leisurely drive through the Marche region. It was very "beautiful village" like in a way, it is a standard beautiful village.