Date and Time of Visit: September 16, 2017, approximately 12:00 p.m.
The Rhone River flows through the valley, and on both sides of it are the Alps. This is the last stop on our tour of the beautiful villages of Canton Valais, which took us from September 15 to 16, 2017. It is located in the most western part of Valais.
This area seems to have been a key point of traffic, and you will see many old castles and forts especially on the north side when you drive on the national road through Valais. Seyon, which we are going to introduce here, is also a very impressive village with this fort. The west side of the village is deeply related to the Savoie family who ruled this region such as Gruyère for a long time. The village of Seyon is one of them, and it seems to have already played a role as a fort, a castle and a defense center since the 11th century.
There is a village on a small hill. There seemed to be several parking lots at the foot of this hill. To get to the village, you need to walk up from the foot of the hill. I remember it was very hot because Switzerland is very far south and the weather was unusually good that day. The village was small but very quaint, with a French-speaking atmosphere. It was Saturday and there were more tourists than I expected. It was just lunch time. A lot of people were relaxing at the café in the village. After all, they were drinking wine. Needless to say, there are vineyards all around!
Well, first of all, we walked up to this fort, the symbol of the village. Even though it was not so high, the slope was very steep and I was tired. Nice view. I think it took about 5 to 7 minutes to get there from the center of the village.
After that, we came back to the village and we were hungry so we decided to have a meal in this village. We walked around a lot and chose this restaurant which looked a bit trendy.
The shop's website is here.
Le Nouvo Bourg :https://www.nouvobourg.ch/fr/accueil/
If you look closely, you can see this logo on the signboard at the entrance.
JRE (Jeune Restaurant)、そう、ちょうどこの年(2017年)の7月に制覇したワロンの最も美しい村のときに2泊したオウルという村のオーベルジュのレストランもこの連盟に加盟していました。
So we decided to have a luxurious lunch here. We started with an aperitif, a local cepage called Arvine. It was so delicious. I drank it very quickly.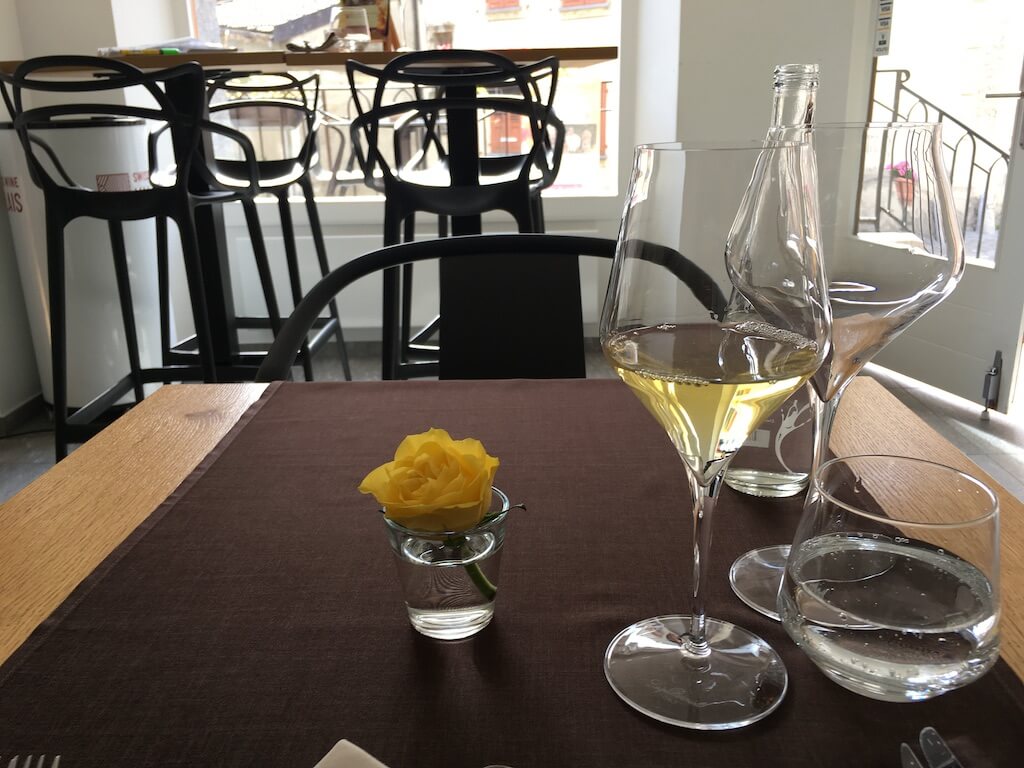 So we followed up with a little red, a Cornalin variety. This was also the cepage of a wine I bought directly from a farmer in a small village just before I came here. I was not able to taste the wine when I bought it, so this was my debut of Cornalin. The wine was medium bodied with an elegant acidity.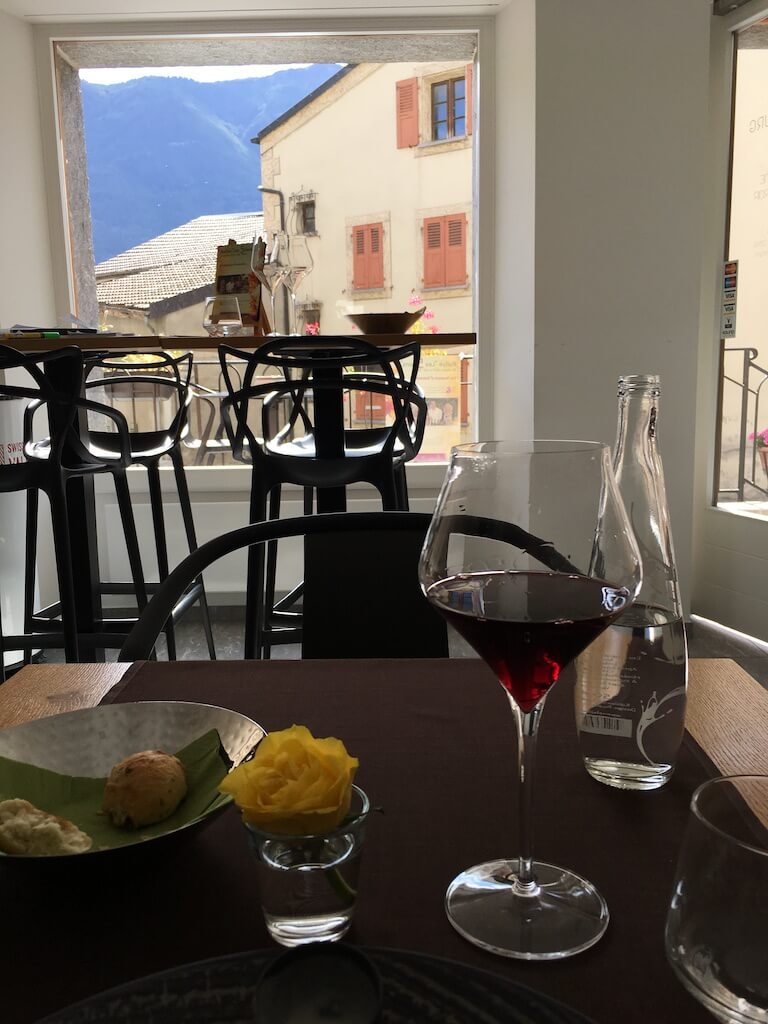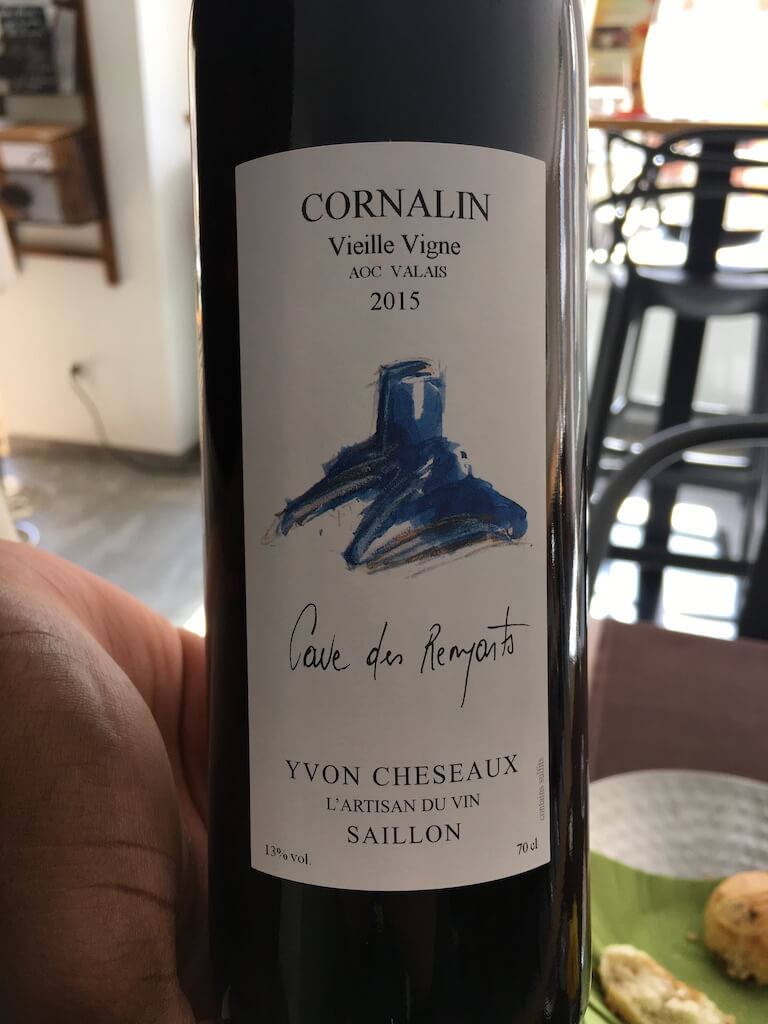 The amuse-bouche, salad and the main course of beef fillet were all excellent. The main course was wonderful. There was no dessert. It is indeed a member of JRE. I would like to visit again for dinner.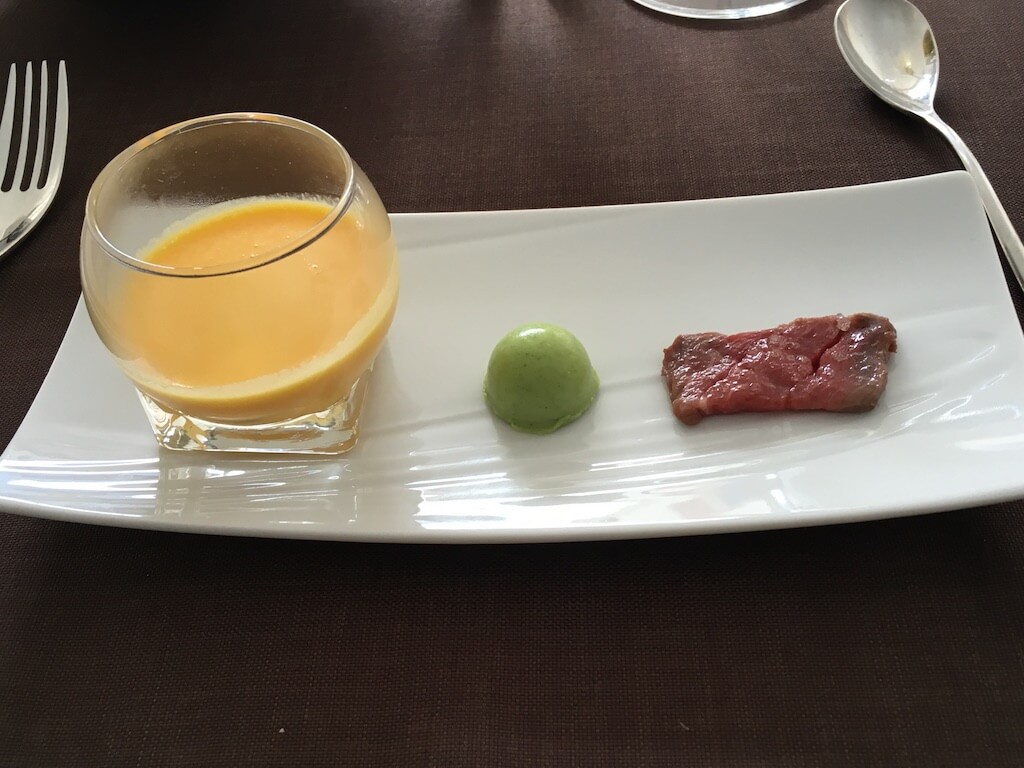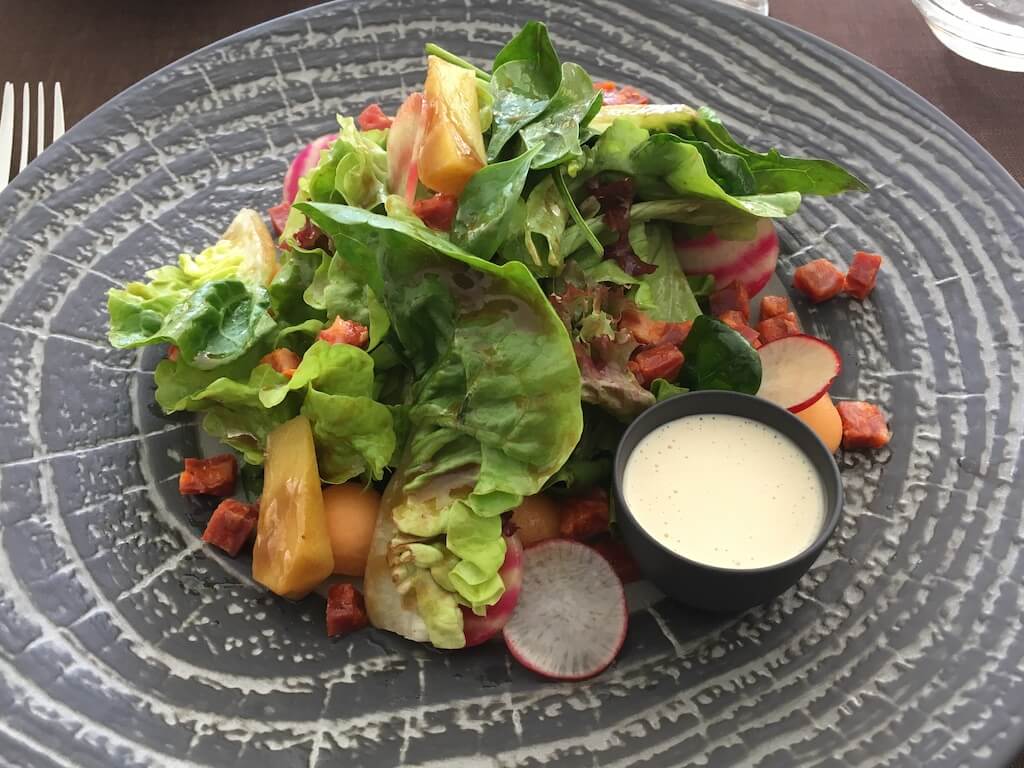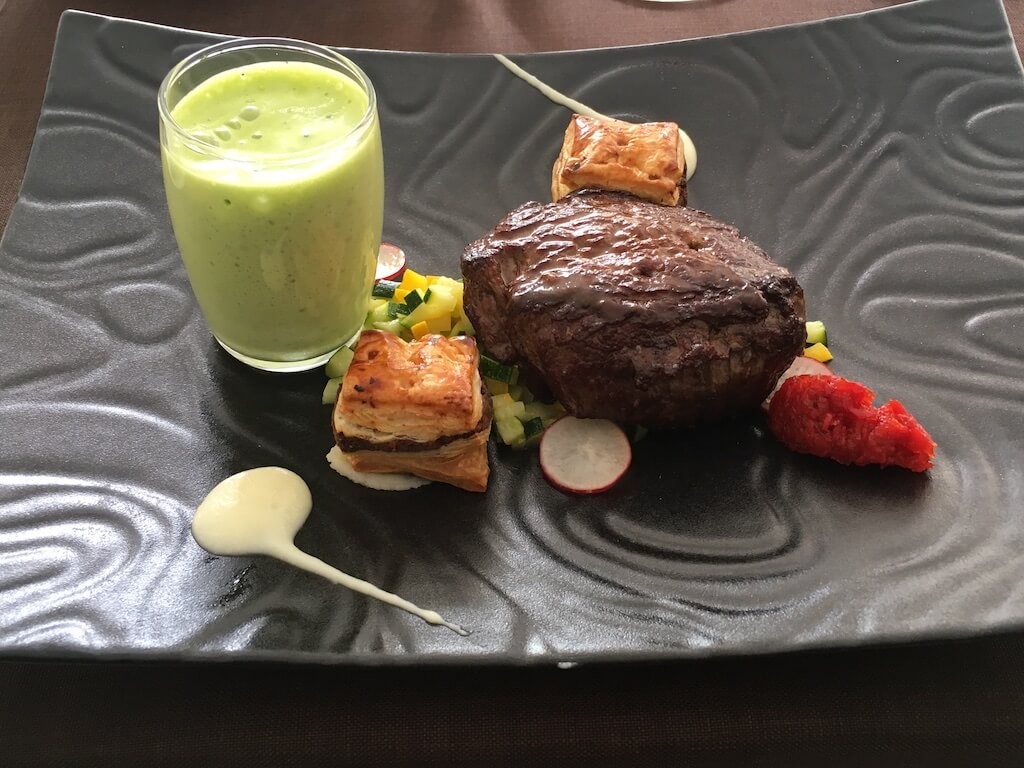 The village is amazing, and they have the best restaurants. Looking back, we should have stayed here the day before, I thought so. However, I was very satisfied with the sightseeing in good weather.