Date and Time of Visit: July 16, 2017, approximately 12:00 p.m.
Have you finally found a village that is exactly the image you were looking for?
The third village of the day is about an hour away from the one we visited just before. The most beautiful villages in Walloon were completely conquered in just one week, because Walloon region itself is small and each village is only 30 minutes to an hour away from each other.
If you want to know more about Vierves-sur-Viroin, please refer to the information at the bottom of this post (a link to Google Maps is also available). ), but roughly speaking, it is located just south of Brussels. It takes about 1 hour and 30 minutes by car. If we compare it to Japan, it is about the distance from Tokyo to Shizuoka by car. Or maybe it's even closer.
It was past noon when we arrived at the village. The weather was cloudy but with occasional sunshine. I don't think there was any worry about rain and it was hot and humid.
Parking was a bit of a challenge. I thought I would park near the center of the village as usual, but I could not find a space. However, while I was circling around the square for about five minutes with my car, I was able to park there because one of the cars had just moved. It was a slightly downhill alley, and of course it was a vertical line.
So, we went to the central square first. I felt it was a little too big for the scale of the village, but it was quite a nice scenery and atmosphere.
Is it the selfishness of the tourist that I think if it were a stone pavement at least here?
By the way, the buildings in the village seemed to have old and new ones respectively. The history of the village, to be honest, was not written very clearly on the official website. I tried to look it up on the web, but I don't think there was much information. However, I am sure that the history of the village is not so old compared to the villages in France and Spain.
And the church and the castle face this central square. But both of them were not allowed to enter. The castle may have been a private collection.
We found a small path that moved from the side of the castle to what looked like a park. There was a small space with a small but nice garden where we headed. The view from here was also beautiful.
By the way, I saw this board in the village of Fagnol. It seems to be a scoring board of a certain sport held in this Walloon region.
This bar? I guess it's a bar, but there's something like a battle chart posted here. If you look closely, you can see that each town and village is fighting each other.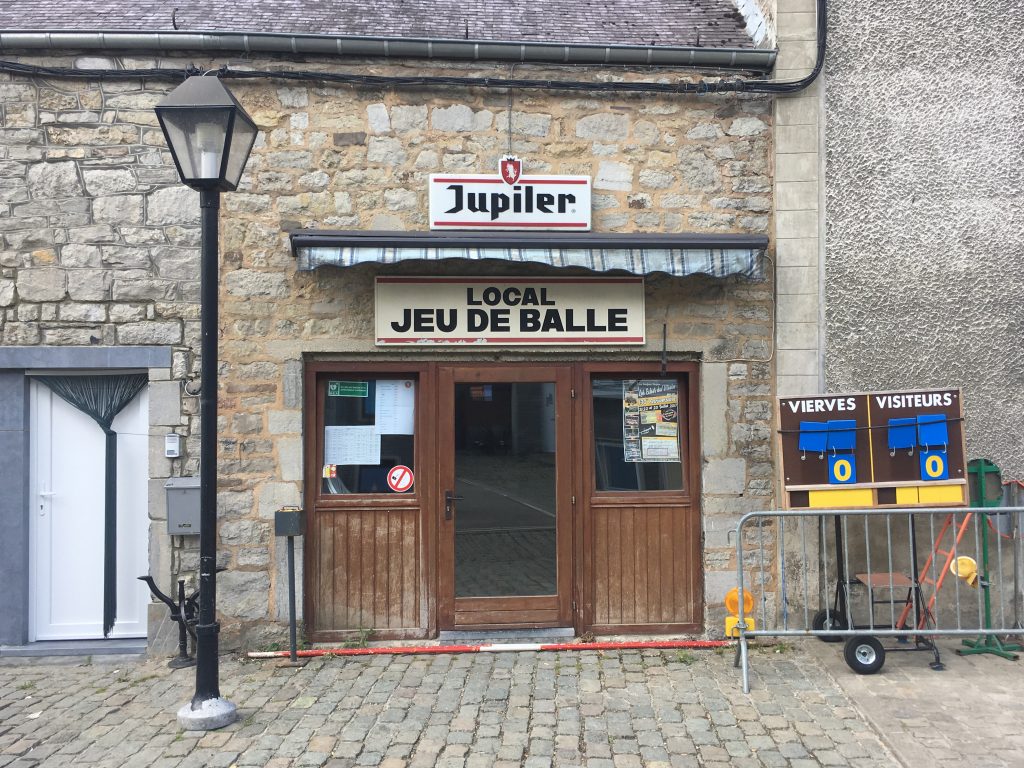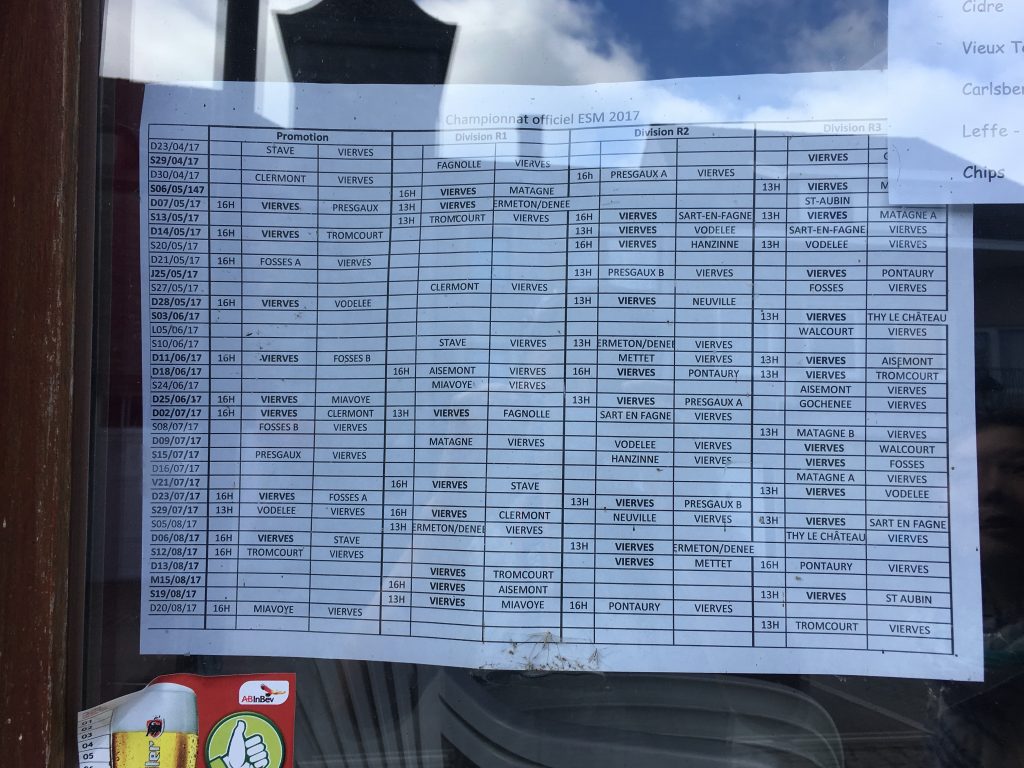 It seems to be a sport called "La balle pelote" or "le jeu de balle", which is very popular in Walloon region, especially in the west. I tried to watch the video, but I had no idea what they were playing. Cricket? Volleyball? I found a video of it at Grand-Place in Brussels in the image search, so it might be popular in Belgium.