Date and Time of Visit: May 4, 2017, approximately 11:00 a.m.
It was one of the world heritage sites which was very interesting though it was hard to go and unassuming.
We're going further out into the middle of nowhere.
Did it take you 1 hour and 54 minutes to get from Guadalupe, a religious monument that was a disappointment? Hmm? The time is accurate, because after all this time, I remembered the timeline feature of Google Maps. If I had used it earlier, I would have had a more accurate itinerary.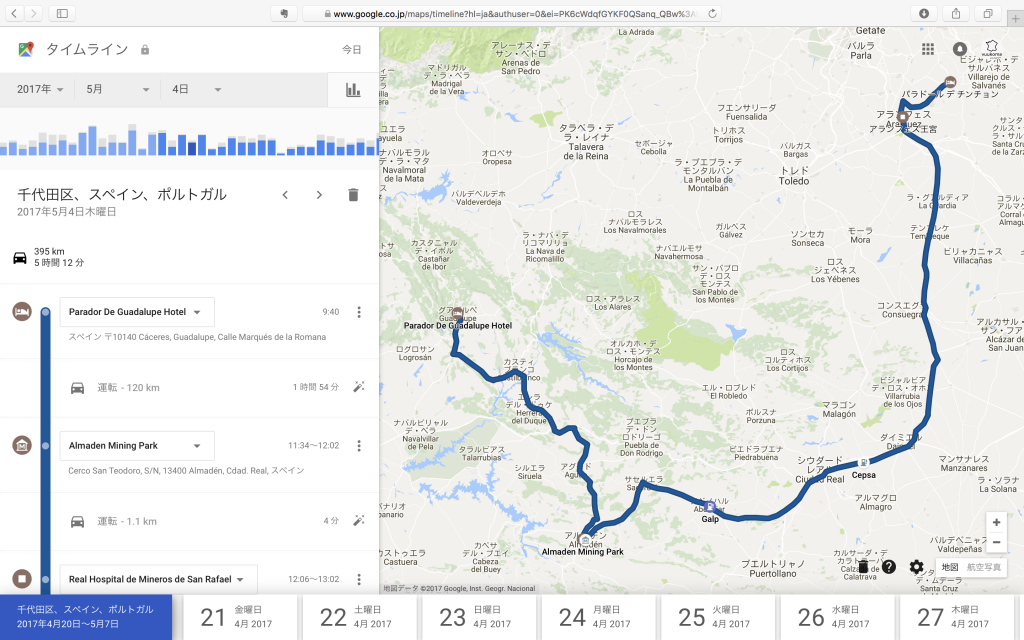 To World Heritage Sites Related to Modern and Contemporary Industry
When we think of World Heritage sites in Europe, we first think of medieval church architecture such as cathedrals and Baroque era palaces and cityscapes, but in fact, if you do some research, you will find that there are surprisingly many assets related to modern industry. The small town we visited this time, Almaden, is located in central Spain, and it once developed as a town with one of the largest mercury mines in Spain.
Mercury is a very rare and valuable metal that is liquid at room temperature, and the number of veins where it can be mined was very limited in the world. The world's largest mining area at the time was Almaden in Spain, followed by Idria in Slovenia. In the same period, that is, around the 16th century, Egypt, the Middle East, India, and Japan were known to have produced mercury outside Europe.
Now, at that time, Spain was mining a large amount of silver ore from Latin America, but when the patio refining method using mercury amalgamation began to be introduced in the 1550s, the demand for mercury rapidly became high. With this background, Almaden and Idria rapidly attracted attention and developed.
However, in the 20th century, its industrial importance was greatly reduced because of Minamata disease in Japan (*the museum in Almaden mentioned this) mercury is harmful to human body. Nevertheless, the mine in Almaden seems to have been active until 2003.
Since then, there has been an accelerating trend to preserve this prosperous mercury mining town as a historical asset and pass it on to future generations, which led to its selection as a UNESCO World Heritage Site in 2012.
In addition, because it is an isolated island of land, and also because it is a heritage of modern industry, honestly speaking, there were almost no tourists even if it was the off-season. Was it about two groups including us?
If you look carefully, it is far from Toledo, Cordoba and Merida…. It is certainly difficult to go there.
Mine tours were not available.
So, perhaps because it is an isolated island on land and the industrial heritage is plain, there was almost no information about Almaden in Japanese. Even if I looked it up on the Internet, to be honest, there was only an official site in Spanish. There is no other way but to go there and do sightseeing. Well, this is also the best part of travel.
The way to Almaden was quite smooth, but to be honest, it was too ordinary a town and I had no idea where I could visit. However, we wandered around for less than 10 minutes relying on the information board in the town (Mining Park is here), and found a mining park as the name suggests on the outskirts of the town. It seems that this used to be the entrance to the mining road. There is a gate like this at the entrance. It seemed to be a historical asset.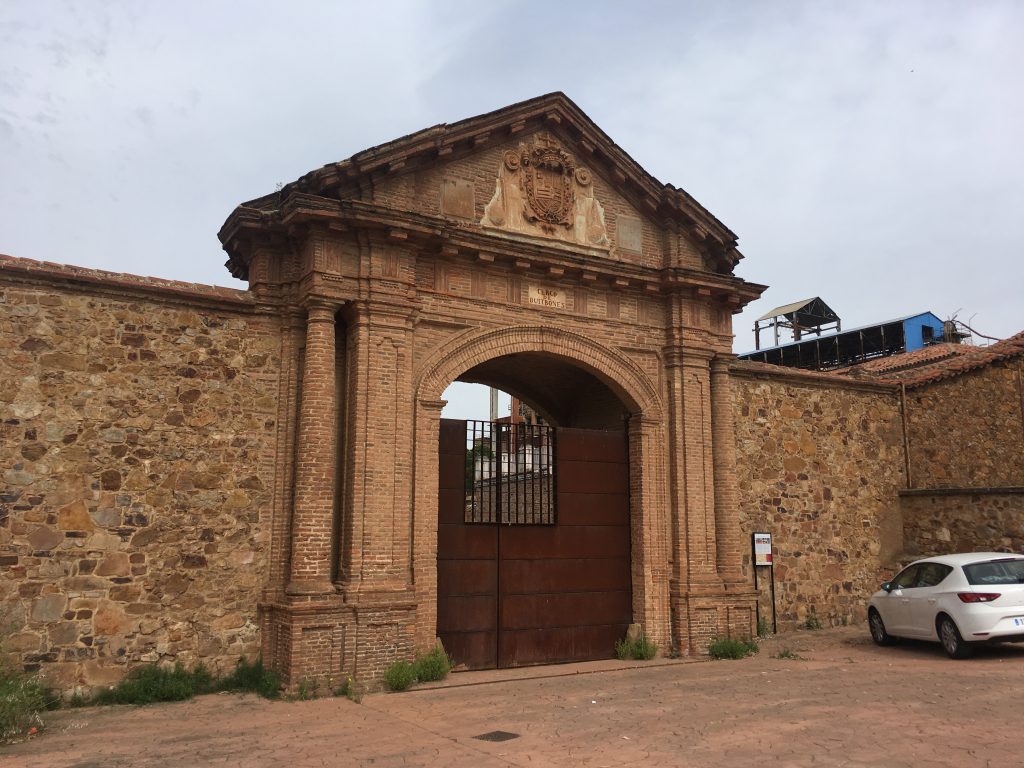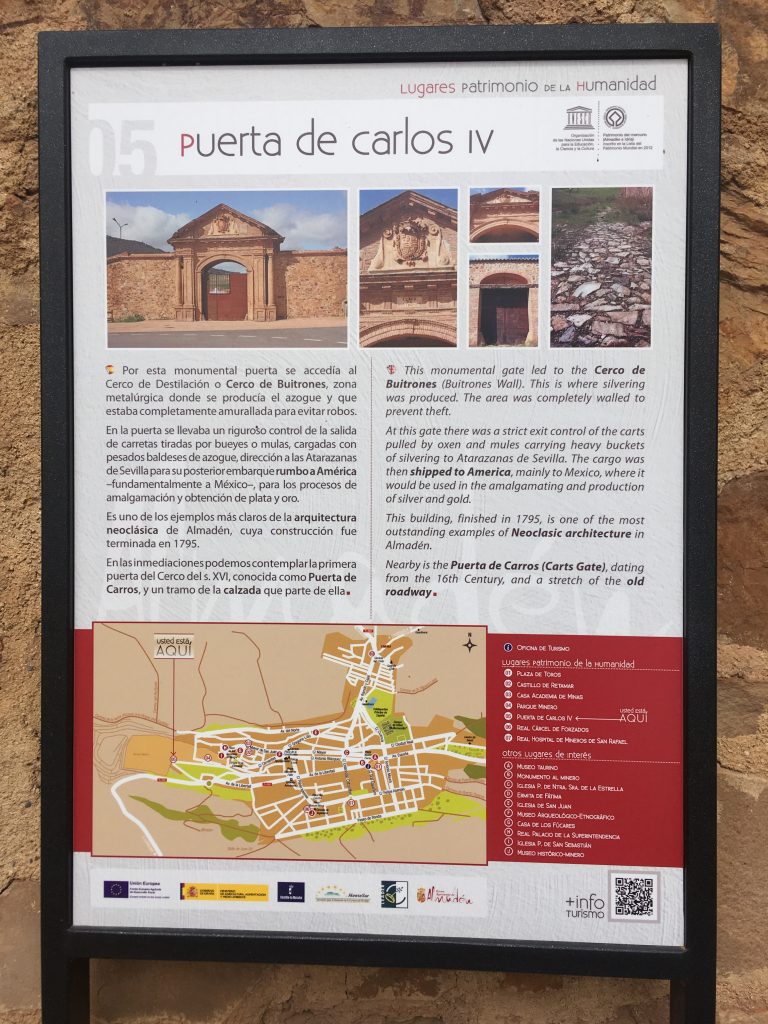 Then we arrived at the mining park as an example. There was about one tourist bus and we were the only ordinary car. Are we really sightseeing?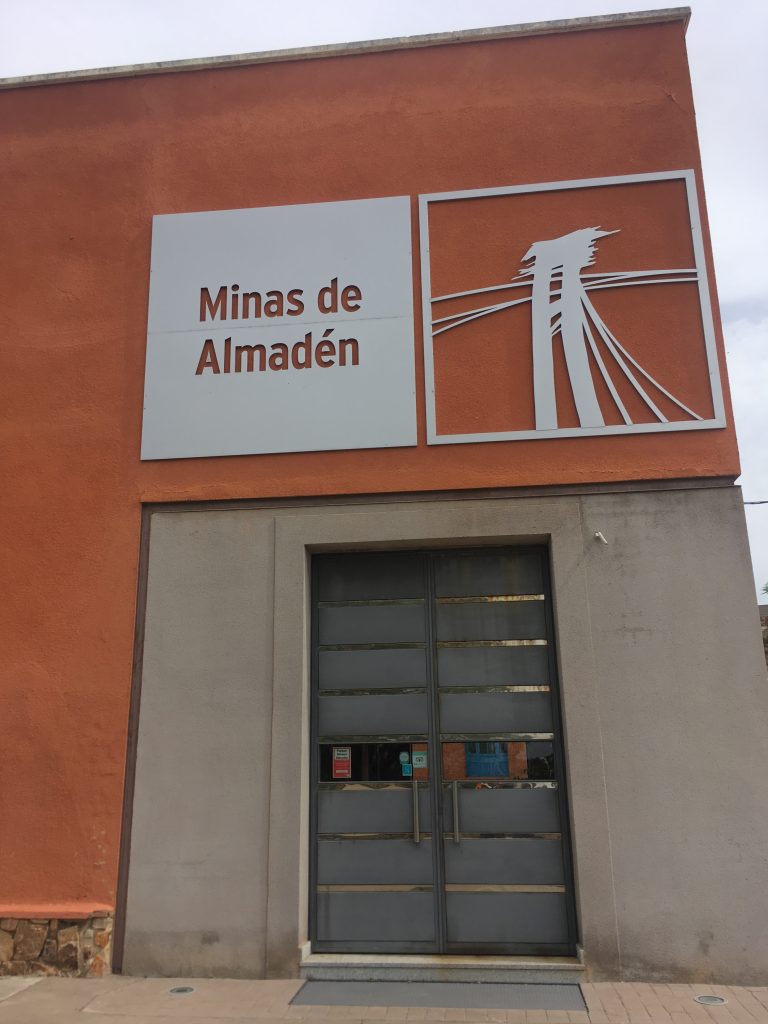 However, when I entered the building, it was more magnificent and newer than I expected. There was a lady in charge and I told her that I wanted to visit the museum, but she told me that I couldn't because it was over in the morning.
Apparently, this facility can only be visited by mine tours, and if you are a group, you need to make a reservation at least one day in advance. If you are an individual, you just need to get there before the tour starts in the morning or afternoon. We couldn't make it in time for the tour from 10:00 a.m. and the next one from 2:00 p.m., so we couldn't wait that long and gave up crying. I would like to be there before 10 o'clock in Spain.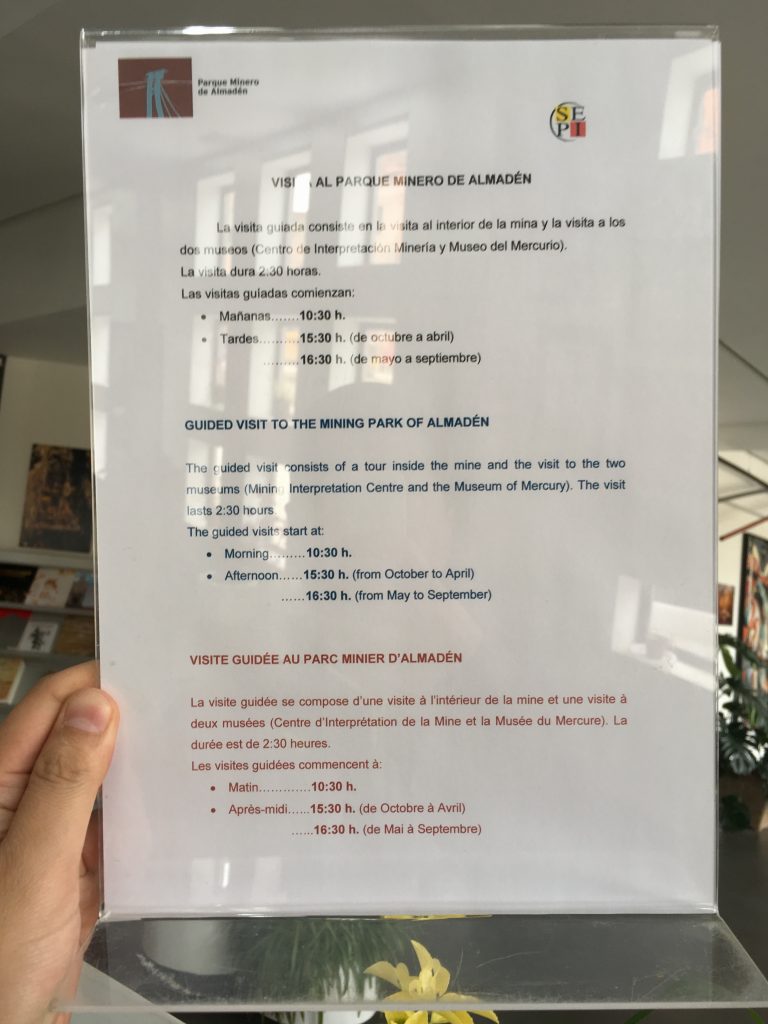 It's just a pamphlet, but it seems that the mine tour takes about two and a half to four hours, focusing on the ruins of various facilities and the remains of a mercury vein that was dug 50 meters underground in the 16th to 17th centuries.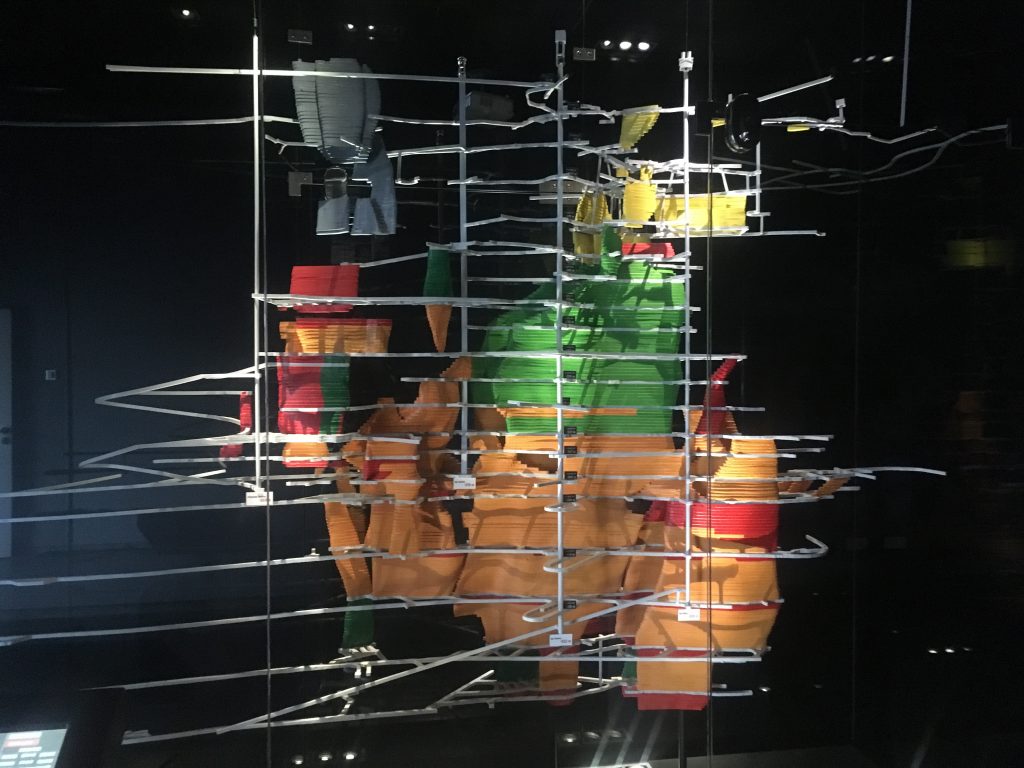 We couldn't go inside, but we could see this much from outside. I tasted only the atmosphere.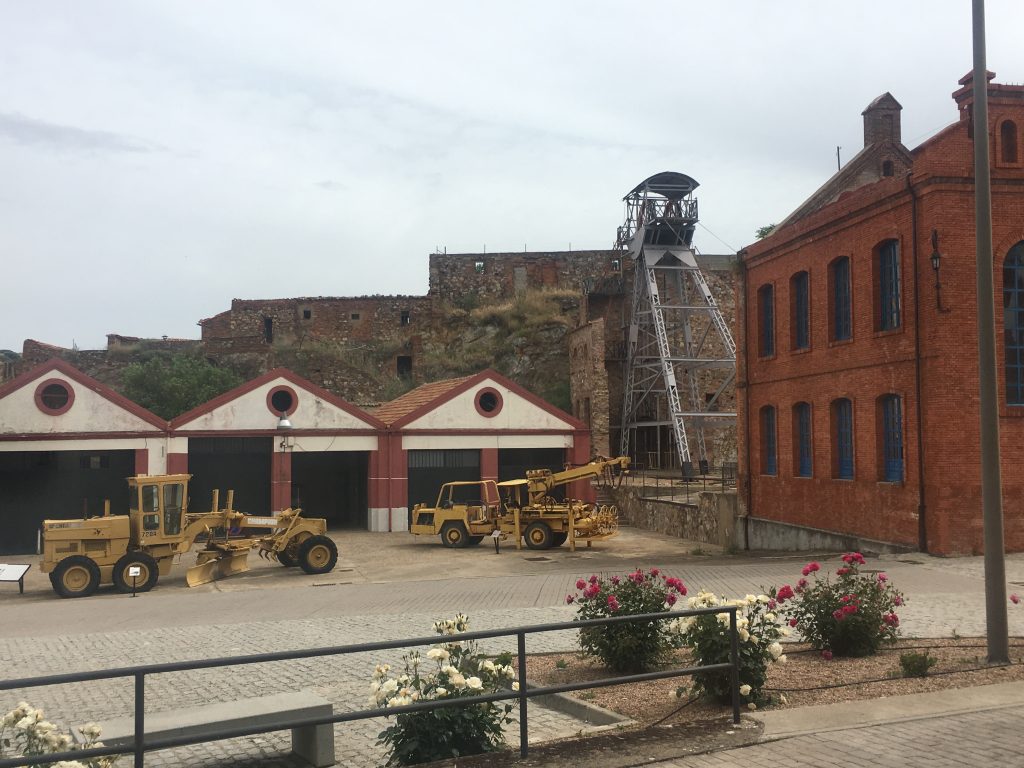 However, it may not be interesting to stay in this city because there did not seem to be many restaurants, hotels, etc.
We were able to visit the museum located in the former hospital facility "San Rafael Hospital".
The development of the city through mercury, for example, contributed to the economic development of the city and to the development of economics through the silver trade, and to the development of science, medicine and engineering through the improvement of mining technology. At that time, many researchers from various countries in Europe visited Almaden to conduct research. The knowledge and technology developed in Almaden was passed on to other parts of the world.
Among other things, the San Rafael Hospital in Almaden took the lead in health and medical research and care. Taking care of the health and mental health of the miners was the most important issue in this city. The close communication between the management of the coal mines, the miners, and the doctors through this hospital facility also contributed to the development of the city.
Well, the "San Rafael Hospital" still exists and is now a museum with many exhibits on the history of Almaden. It was open, so we were able to visit.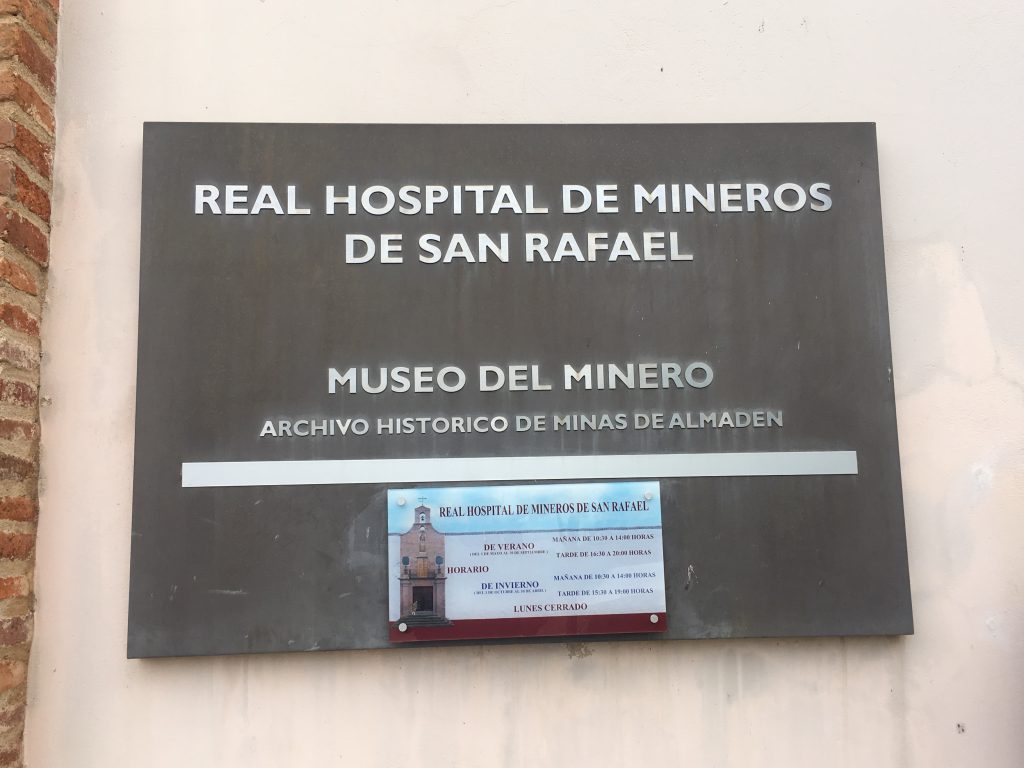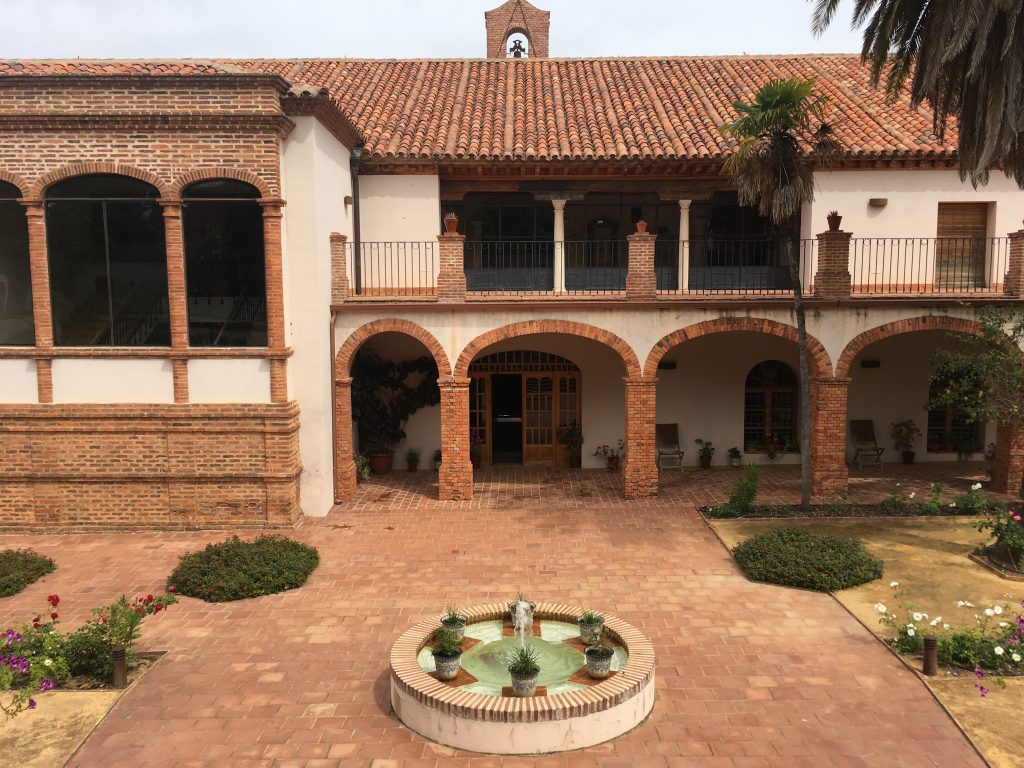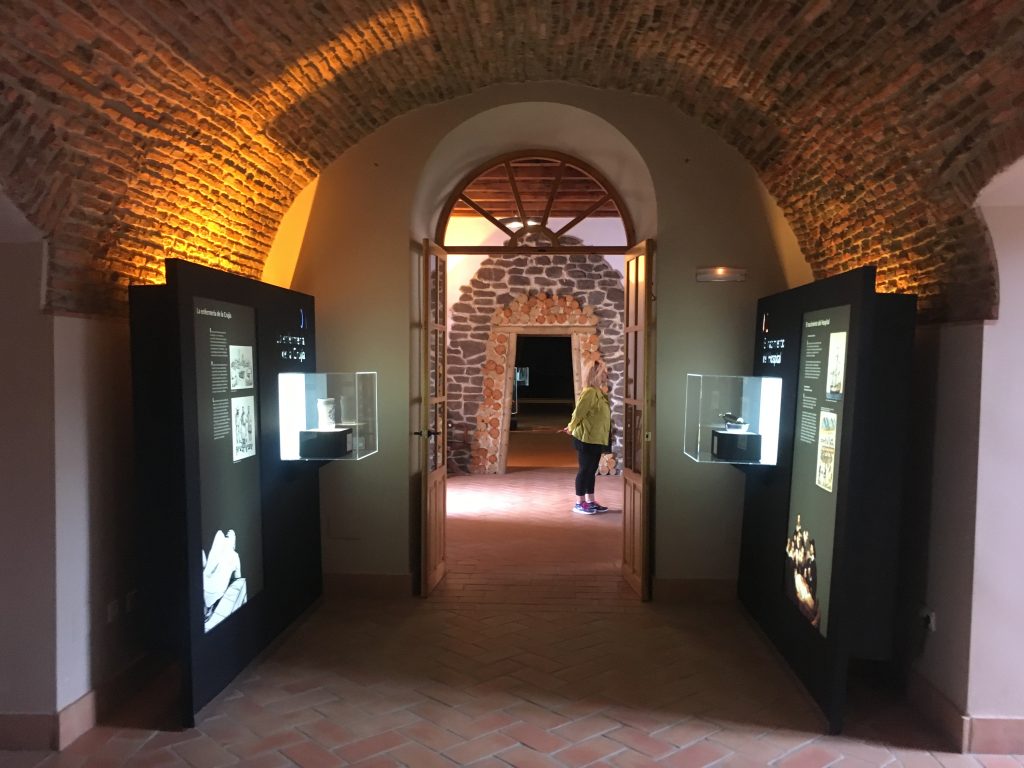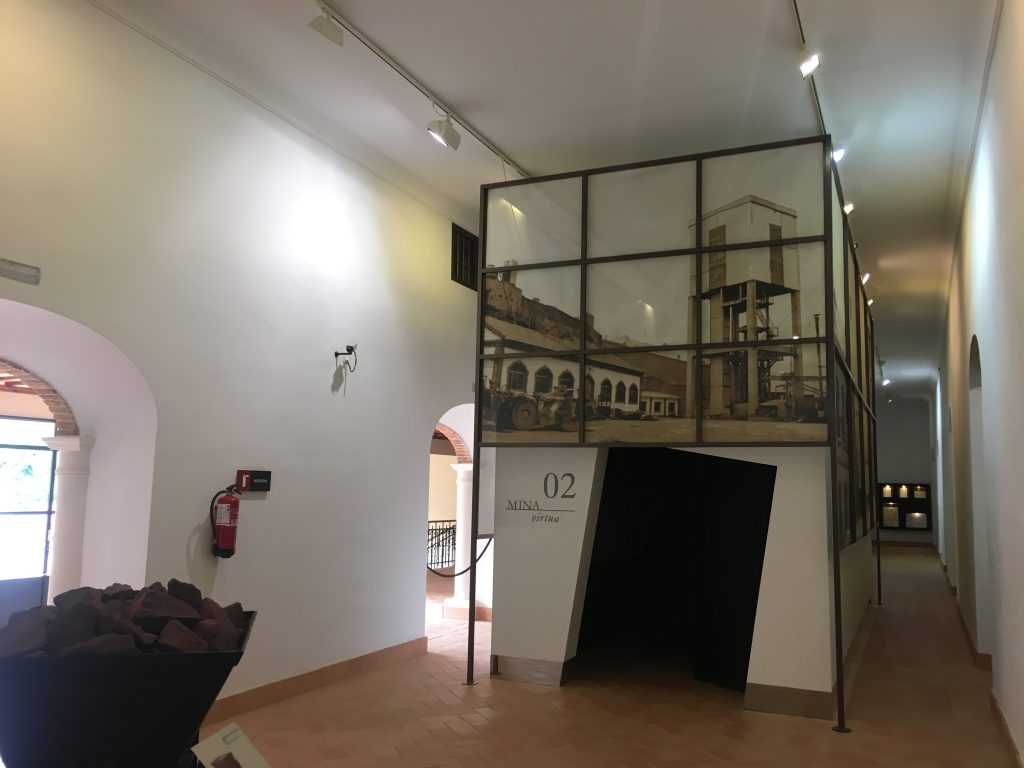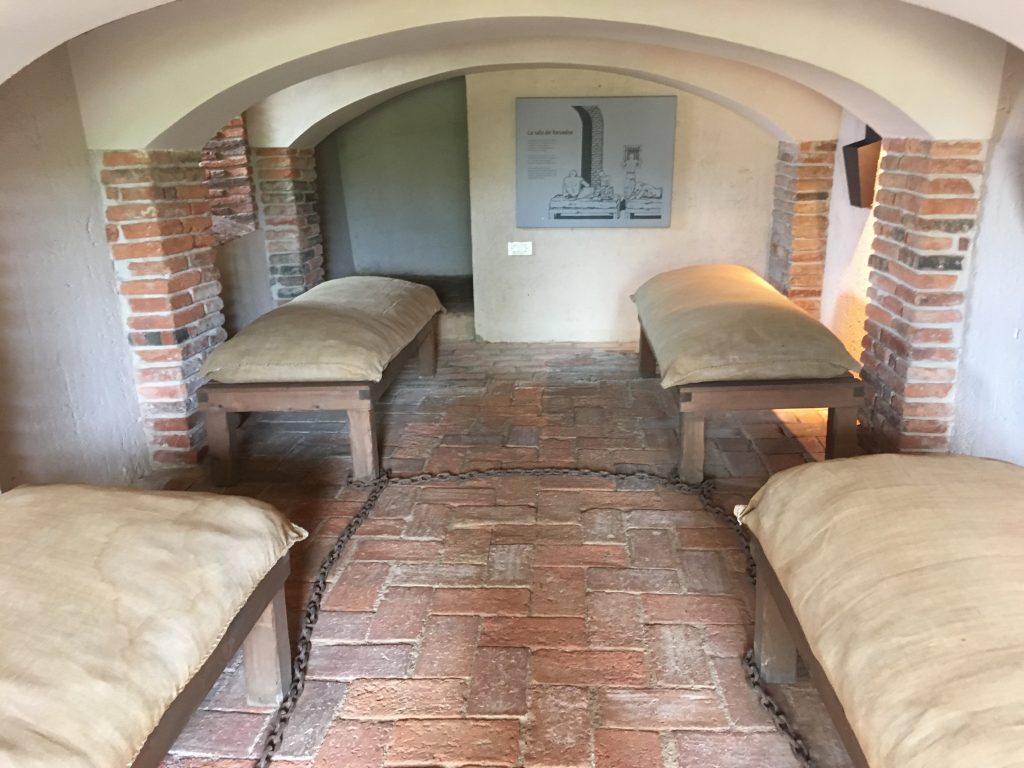 We were able to park on the street by the museum in a former hospital facility for free, so I don't think we'll have any trouble at all.
I strongly felt the enthusiasm to put effort into the tourism industry.
To be honest, it's a very plain island and it's not easy to visit, but there are a lot of tourist facilities, and I thought they were all beautiful and substantial because it was recently selected as a World Heritage Site. In addition, although English was hardly understood by the attendant, he was very kind and I had a good impression. Even so, the explanations of the exhibits were written in both Spanish and English, and we were able to get an A4-size printout translated into English (which we collected later) from the receptionist at the museum, so I think you can visit the museum even if you don't understand Spanish.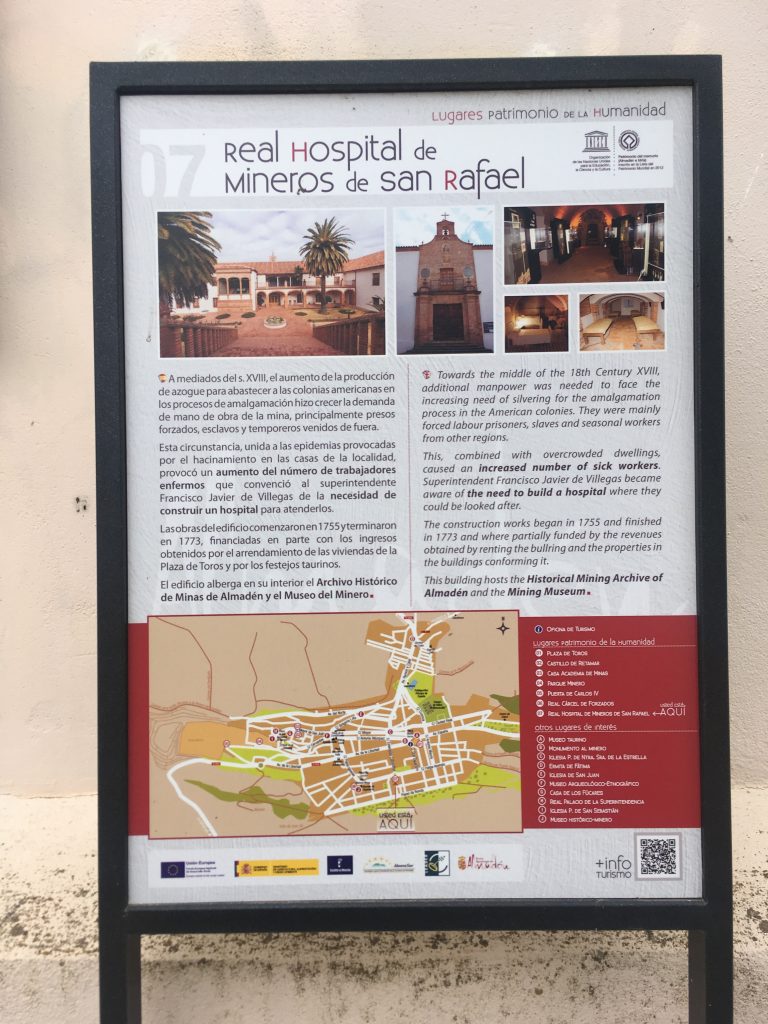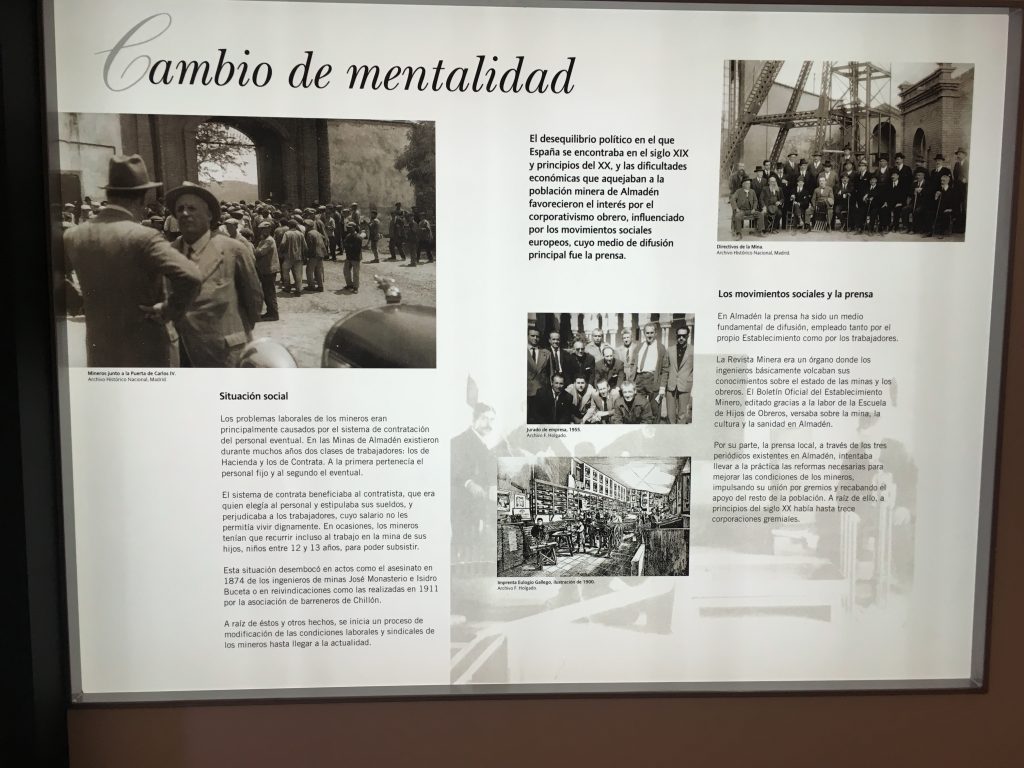 It is really a small provincial city and there seems to be no such industry now. Therefore, I strongly felt the desire of the people of the town to make the tourism industry more active. Probably because it was chosen as a World Heritage Site, there must be support from the local government.
It seems that they are also collaborating with Idria in Slovenia, which was selected as a World Heritage Site, and holding various events to attract tourists. It is also interesting that the World Heritage sites are located in multiple countries. Recently, for example, "Le Corbusier's Architectural Works – Outstanding Contribution to the Modern Architectural Movement" is also an interesting World Heritage site that spans multiple countries.
If I were to contribute to this city, it would be to send out information. First, I'll introduce it on my blog, and then I'll post a review on TripAdvisor. That's it.
This is the last part of the long Part 3: World Heritage Sites. (To be continued)