Date and Time of Visit: July 15, 2017 at approximately 2:00 p.m.
This is the beginning of a new series. Introducing the first stop of the most beautiful villages of Wallonia. As with the Most Beautiful Villages in France series, you can find the location of the village and various ratings at the end of this post.
Review of the Association of the most beautiful villages of Walloon
For my trip in mid-July 2017 (summer under my previous company's system, but this is the equivalent of a winter vacation), I chose to tour the Walloon region of southern Belgium. The Wallonia is a region that stretches across the south of Belgium. The area is close to France and the official language is French.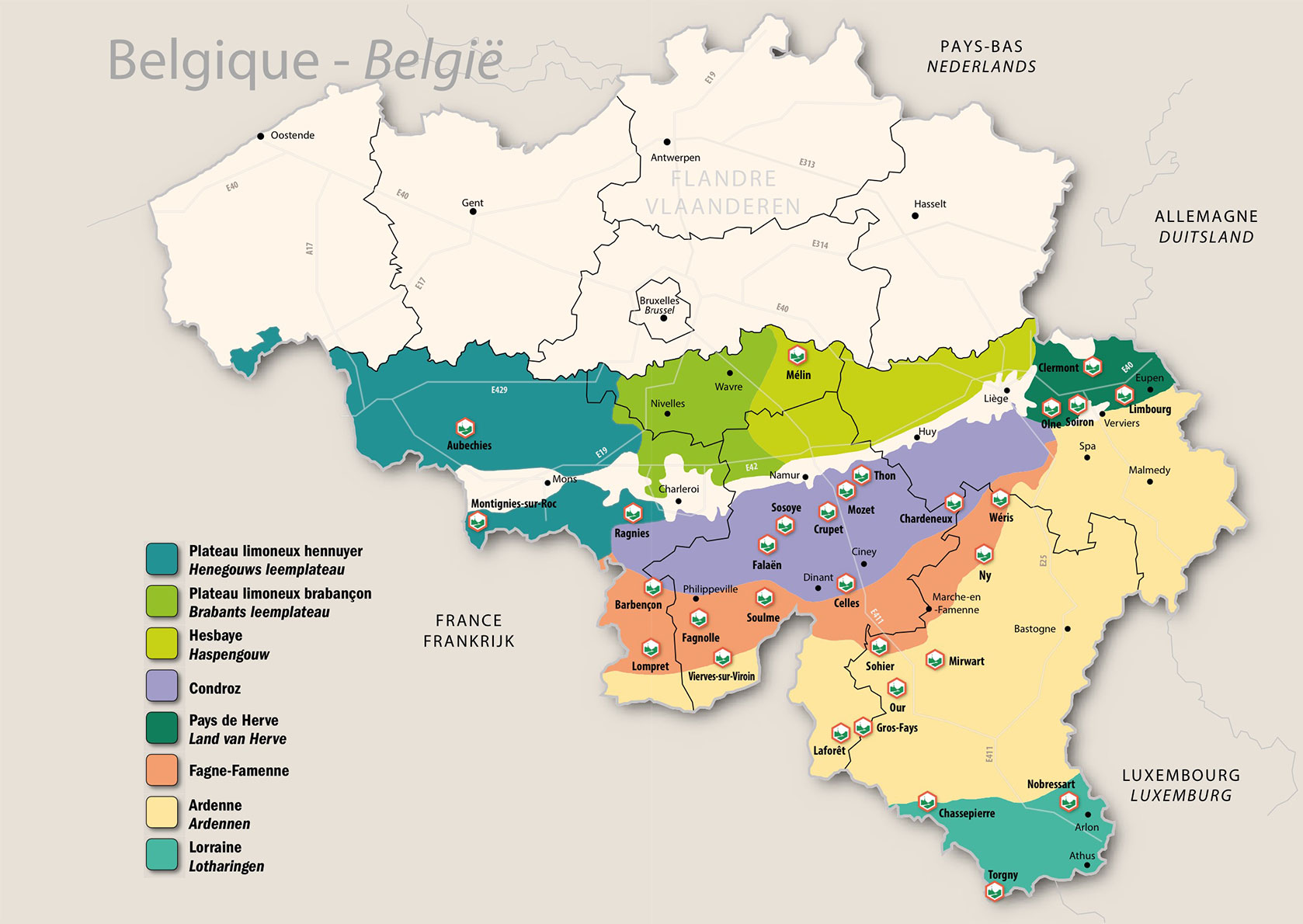 公式サイト: Les plus beaux villages de Wallonie より
I've been driving in Europe for a long time now, but I've never actually taken the time to visit this area, although I've passed through it before. There are many small but beautiful towns in this area, and there are also many old castles scattered around.
The Walloon region is also famous for its bicycle road races. Many of the so-called "classic" races are held in this region.
This time, we are going to visit the most beautiful village in Wallonia (Les Plus Beaux Villages de Wallonie). This association was established in 1994, so it is actually the second oldest after the Association of the Most Beautiful Villages of France.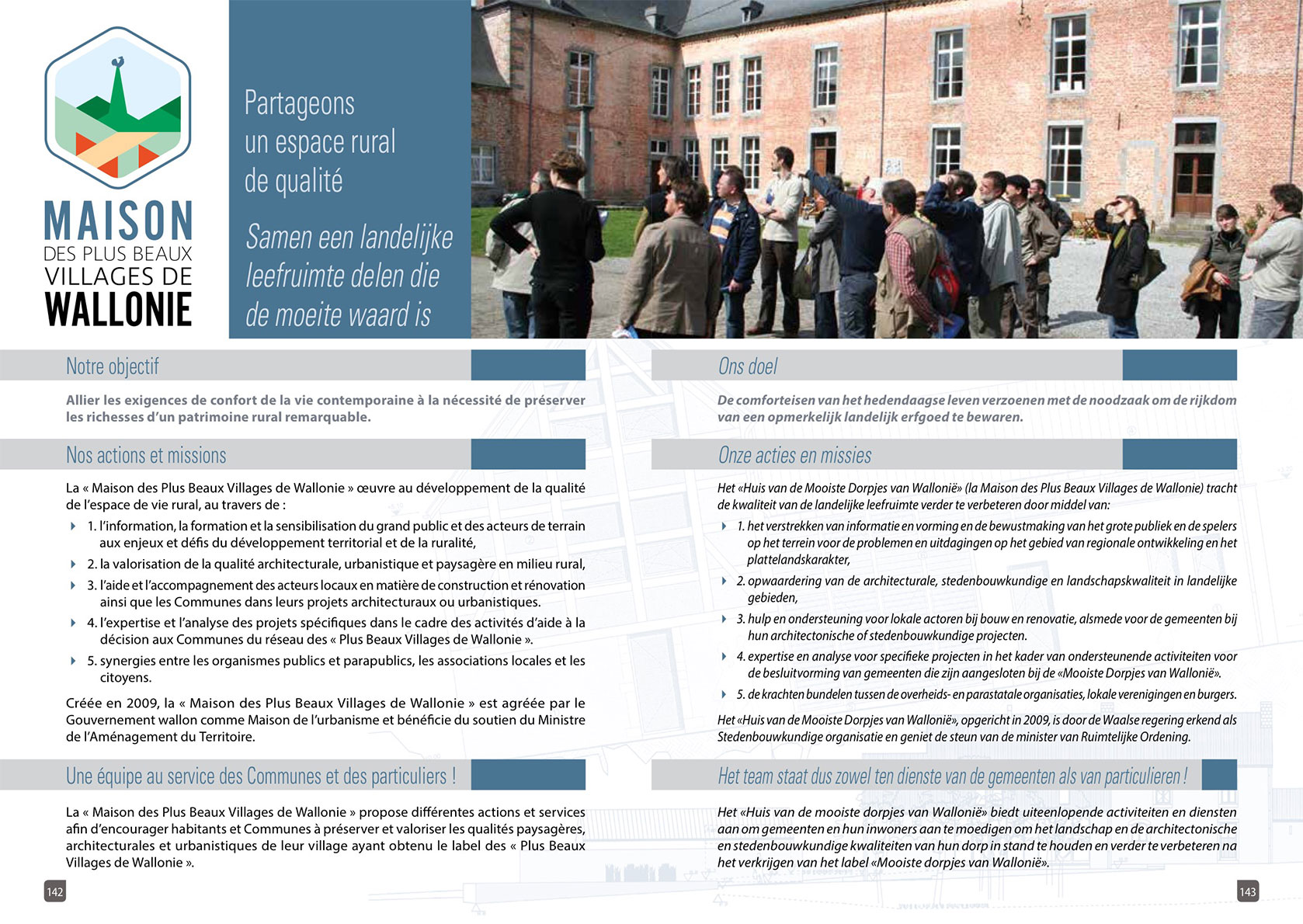 公式サイト: Les plus beaux villages de Wallonie より
Rent a car in Lille, Northern France
In this trip, of course, I had some connection problems in China, so I couldn't get to Brussels South Station to rent a car on the day I arrived in Europe (I came to Paris), and I had to rent a car at Lille Flanders Station in Nord. I thought it might be impossible to rent a car at the last minute because July and August is vacation season, but fortunately I was able to arrange it at Sixt in Lille. Fortunately, I was able to arrange a rental at Sixt in Lille, but I could not add Mileage Unlimited because it was last minute.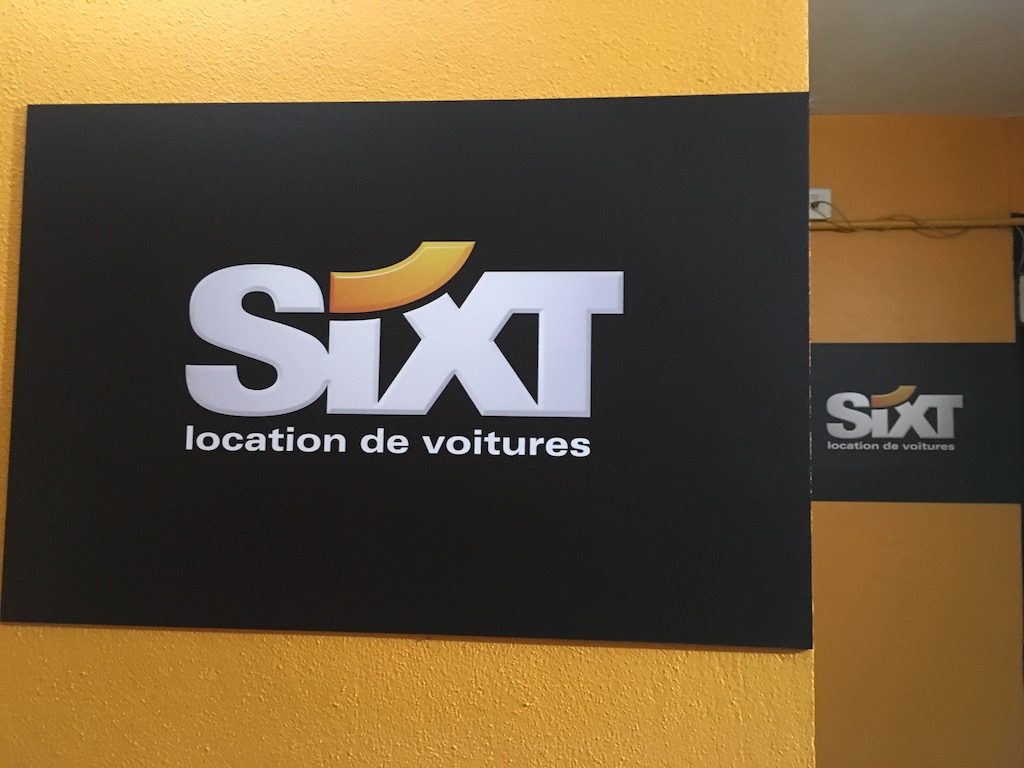 I remember that Sixt had a smooth procedure so far, but it took a little time because we had to deal with French and it was a last minute arrangement. We will report the details of this separately.
To the first village "Aubechies".
Now, after the car was arranged safely, we took a high-speed train to Belgium. It takes less than an hour from the city of Lille to the Belgian border. After stopping at a city with a certain World Heritage Cathedral, which we will introduce separately later, we went to the first beautiful village of Walloon.
[highlight]「Aubechies (オーブシ)」[/highlight]
We arrived at the As for parking, I was able to park around there freely enough not to bother writing.
It still has the rustic atmosphere of a beautiful village. It has a French-speaking atmosphere, but also has a vaguely Belgian feel.
The most impressive and biggest building in this village is this church. It's a new building, but the history is from the 11th century. By the way, there was a couple having a wedding on this day, and their relatives and friends were gathering one after another. I wonder if they are local people.
Even so, it's no exaggeration to say that the only thing to see is this church…. What is definitely different from the most beautiful village in France is that there is no scenery of the village or town at all.
For example, in the most beautiful village in France, there would be a square with cobblestone pavement made of bastide, but I didn't see any such scene here. Maybe the most beautiful village in Wallonia, Belgium is like this one?
Nevertheless, there are some remains of the old school (built in 1778), which is now used as the village hall, as shown in the following picture. It is said to have been built in 1778.
Even though this old school building has been renovated and kept clean, it was still beautiful and had a very Belgian atmosphere. But other than that, there is only a park with a pond and lush greenery.
Local information may be plentiful.
Nevertheless, there are some signs around the village describing it as "one of the most beautiful villages! (un des plus beaux villages de Wallonie)" and so on, there were some signs explaining this village. (un des plus beaux villages de Wallonie)", etc. This was the same in the beautiful villages we visited later. In this way, it seems to be more solid than the most beautiful villages in Spain and Italy when it comes to putting effort into tourism.
(Actually there wasn't that much information if you read it carefully…)
We found what looks like an archeological museum just outside the city.
There are too few attractions, at the time I was heading to the next destination in the car again at a loss, I found another facility in the same village. There seems to be a few tourists.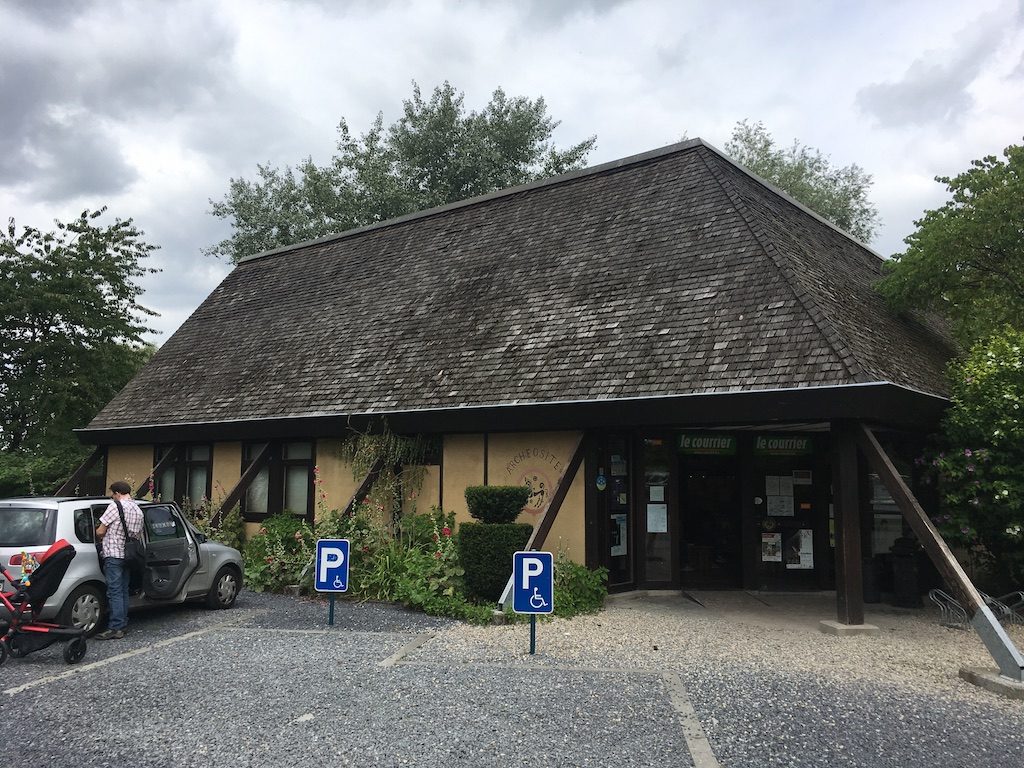 It seems that the ruins of the houses where people lived 6,000 years ago have been excavated in this area, and this place seems to be a museum about those ruins.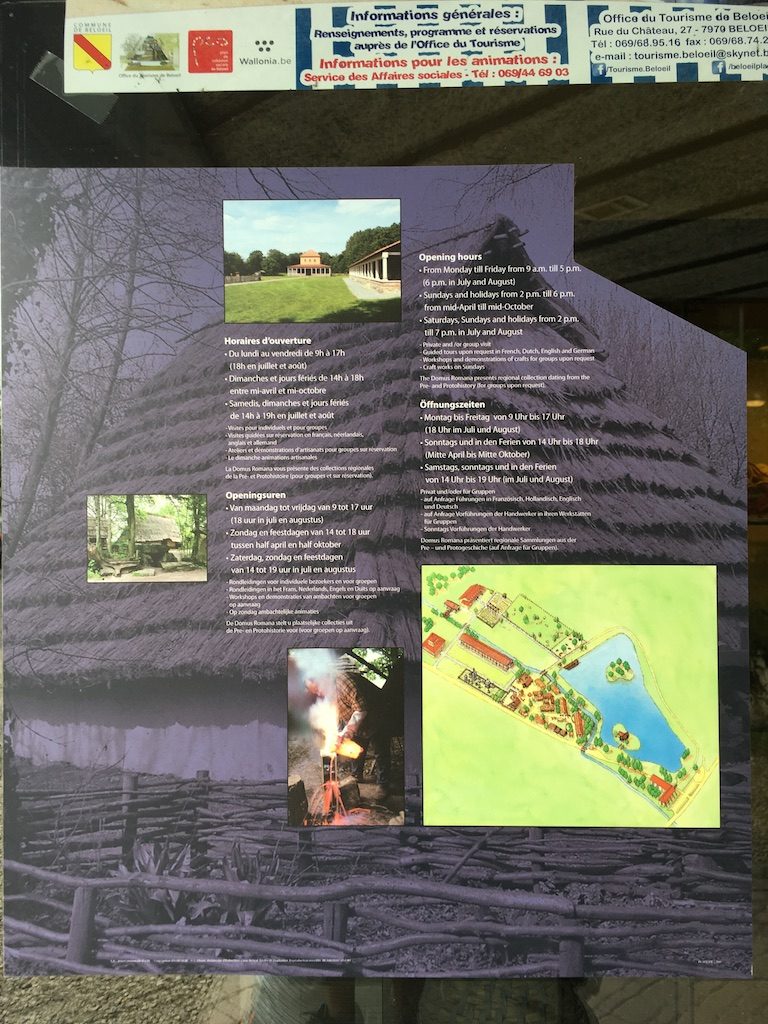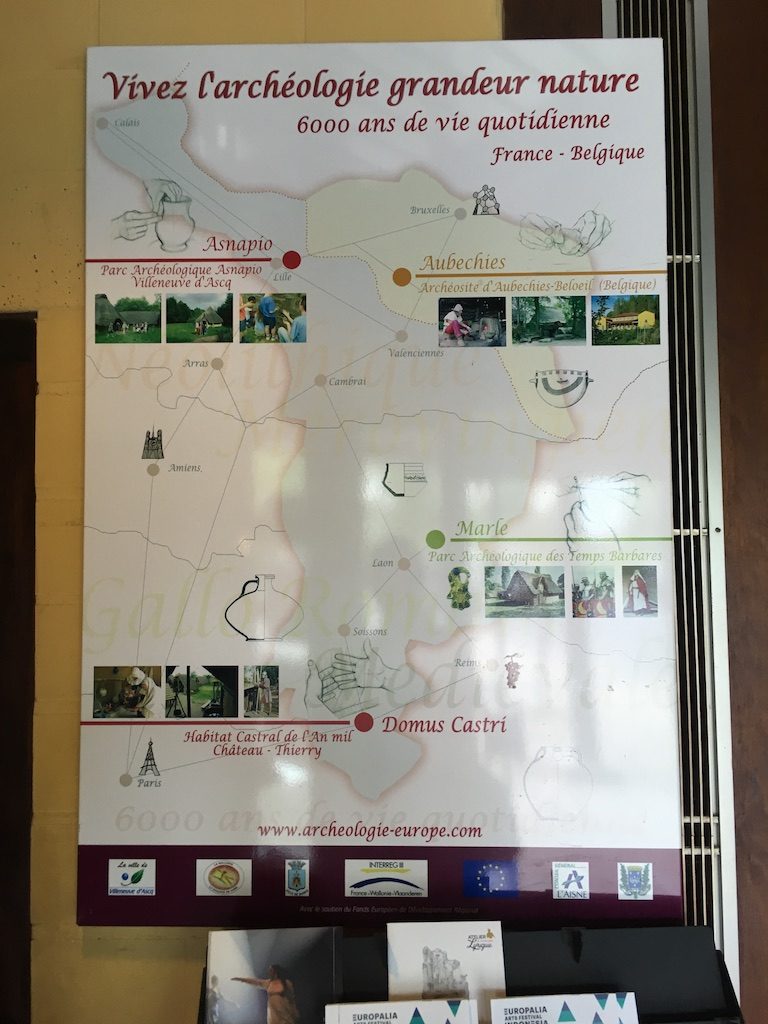 During the vacation season, there is a guided tour that you can experience the life of the people in those days along with the explanation of the ruins, and you can apply for it at the reception of this museum. However, we honestly thought it was a bad idea and went to the next destination, a beautiful modern castle nearby. If anyone has taken a guided tour of this museum, I'd love to know what it was like. (Are there any…)
in any event
[highlight]「もしかしてワロンの最も美しいってハズレかも…」[/highlight]
The journey of the most beautiful tour of Walloon started with such anxiety.