Date and Time of Visit: July 15, 2017, approximately 5:00 p.m.
The second village on the first day of the Walloon Most Beautiful Villages tour is Montignies-Sur-Roc, less than an hour away from the first village, Aubussis. The most beautiful villages of Wallonia are conveniently located at a distance of only one hour by car at most. This degree of denseness is something you don't find in France or Spain.
We arrived at the village around 5pm. Unfortunately, the weather was cloudy. In the center of the village, there was a large open space surrounded by trees, where we could park our car freely.
This village, like Aubusi, has no old town-like places that you can't enter by car, just a village in the countryside, which is disappointing again. Yes, the traffic is really disappointing. There is a normal road in the village and cars are driving all the time. This was common in many Walloon villages.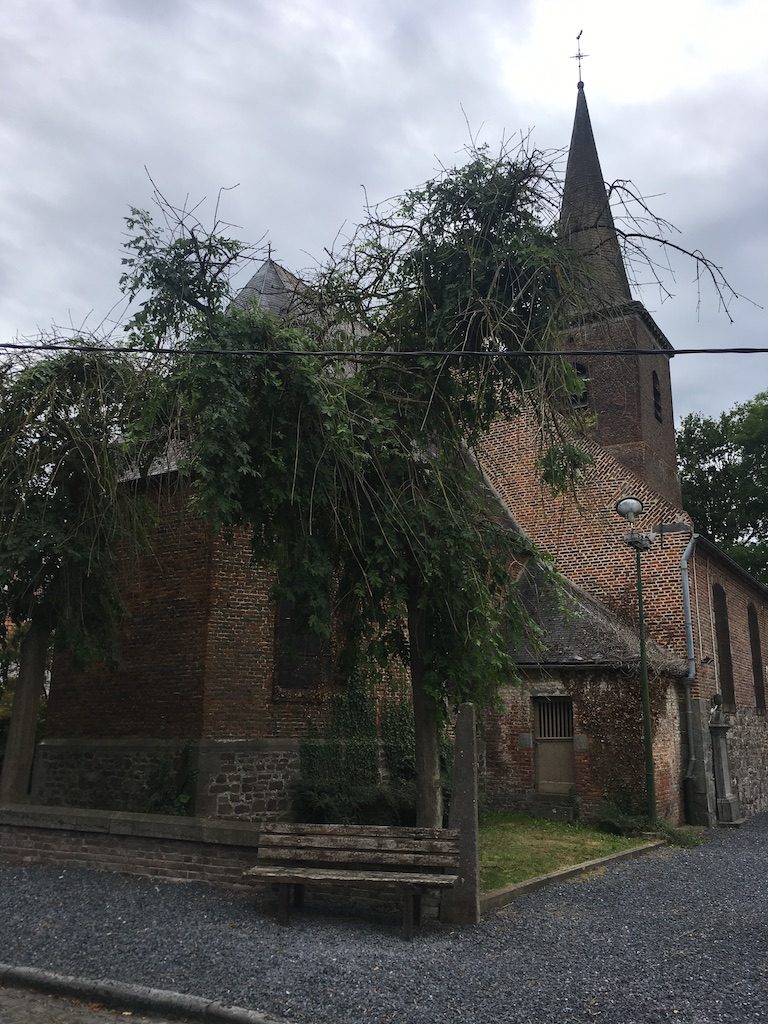 Indeed, the village church and village houses, which were built in the 16th century, were quaint, but the amount of car traffic was a real shame. Of course, it is unavoidable considering the life of the local people.
But it's just such a road, it seems that the area around here is traditionally built with cobblestone streets made of larger stones. If you are familiar with bicycles, you may know that the Walloon region of Belgium is a mecca for road racing classics, and many hot races are held on the cobblestones. It's exciting to imagine that the riders are riding on such a road.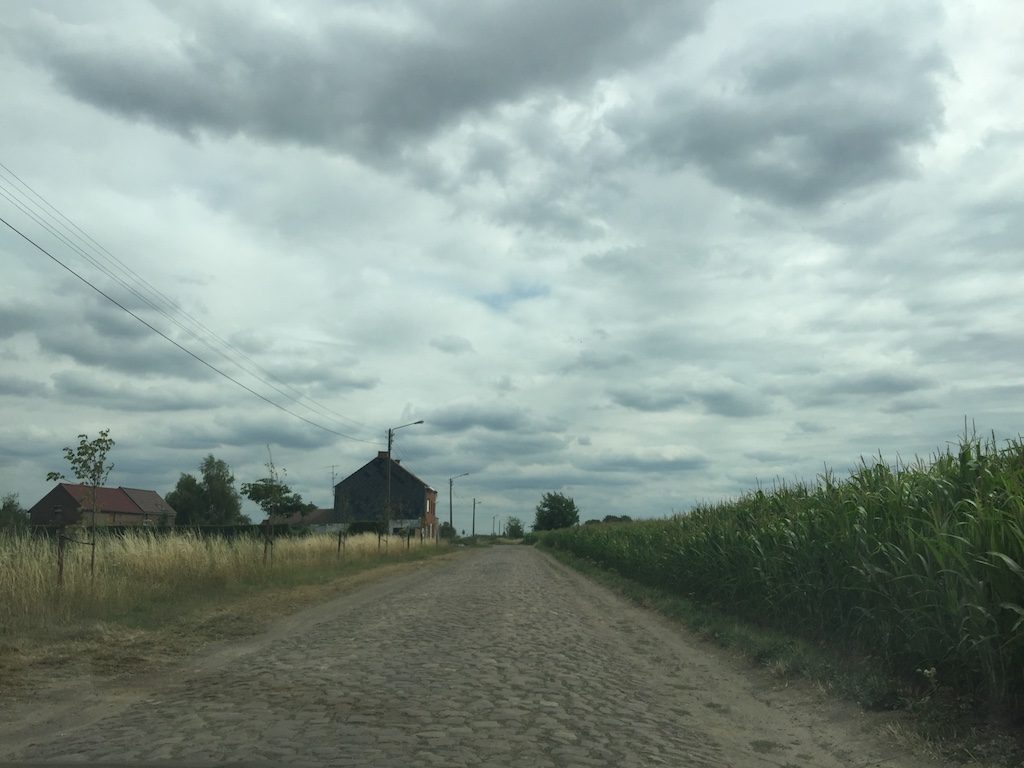 We get back on track and head to the next village. It's already 5pm and we went to two more places after this.