Date and Time of Visit: September 21, 2017, approximately 11:00 a.m.
This is the first time in seven years that I have visited a beautiful village in the department of Corrèze, and it was the same seven years ago. It is also close to Collonges-Larouge, the birthplace of the most beautiful villages in France. In terms of the route, Turenne is more efficient to visit. We stayed in Conques the day before and went directly from there.
https://www.yuu-koma.jp/?p=4146
This is the area where the most beautiful villages of France are especially concentrated. As you can see.
It is a very beautiful village, perched on a hill on the calcareous plateau typical of south-central France. It has been a stronghold for 10 centuries. The oldest surviving buildings date from around the 17th century.
It is said that this village was so rich that the princes who ruled this land were given knighthoods and privileges from then on, because they spared no effort to help France during the Anglo-French war. This seems to have continued until the absolute monarchy when Louis XV bought back the land.
From south to north along the A20 motorway, it takes about 10 minutes to reach the village from the nearest exit. As you pass through the criss-crossing prefectural road, you will see this beautiful village towering over the hills with only 500m to go before you reach the village.
It was raining when we visited, but this time it's sunny like this!
Now, the scene in the village is exactly as it was when I visited seven years ago, and the excitement of that time has come back again.
On the other hand, I was the only one walking around the village because of the bad weather at the time, but when I visited this time, the parking lot at the entrance of the village was already almost full, and there were many tourists in the village.
Maybe it was seven years ago, but I saw many information signs introducing the village everywhere in the village. It might be the evidence that they were putting effort into tourism.
But what surprised me the most was that there were several hotels and cafes in the central square of the village. The fact that the village has developed economically and is bustling with activity is proof that this most beautiful village project has been a great success.
It was a pity that we couldn't enter the chateau at the highest point of the village because it was closed for lunch.
In addition, it was lunch time at a cafe that was not there 7 years ago.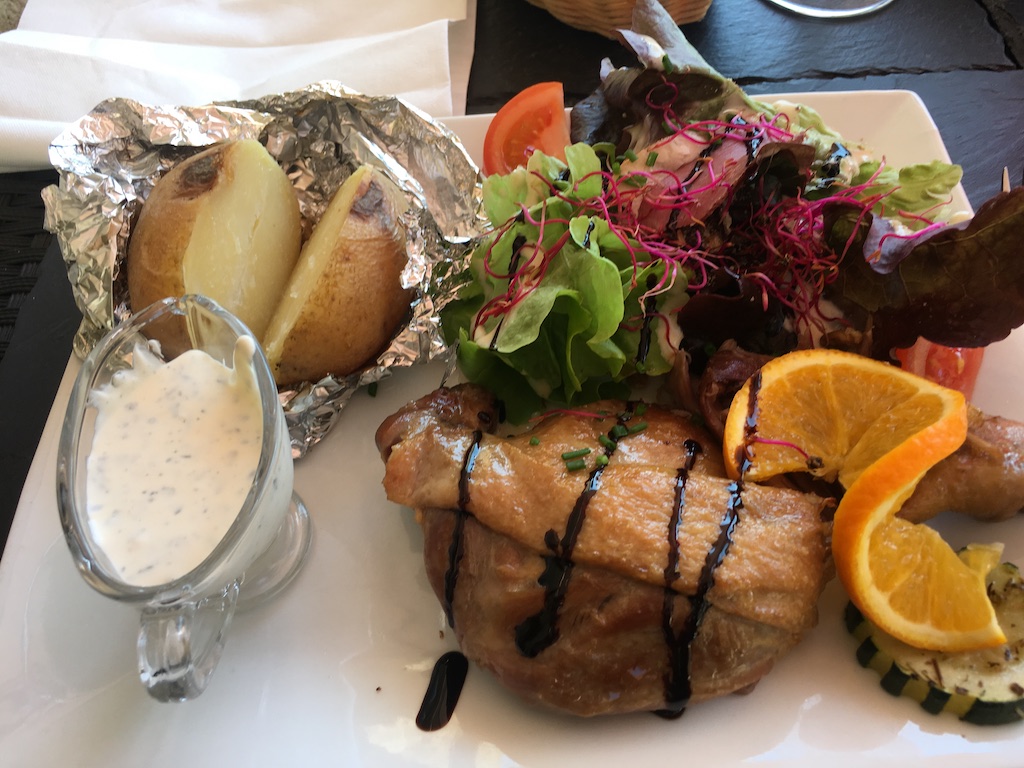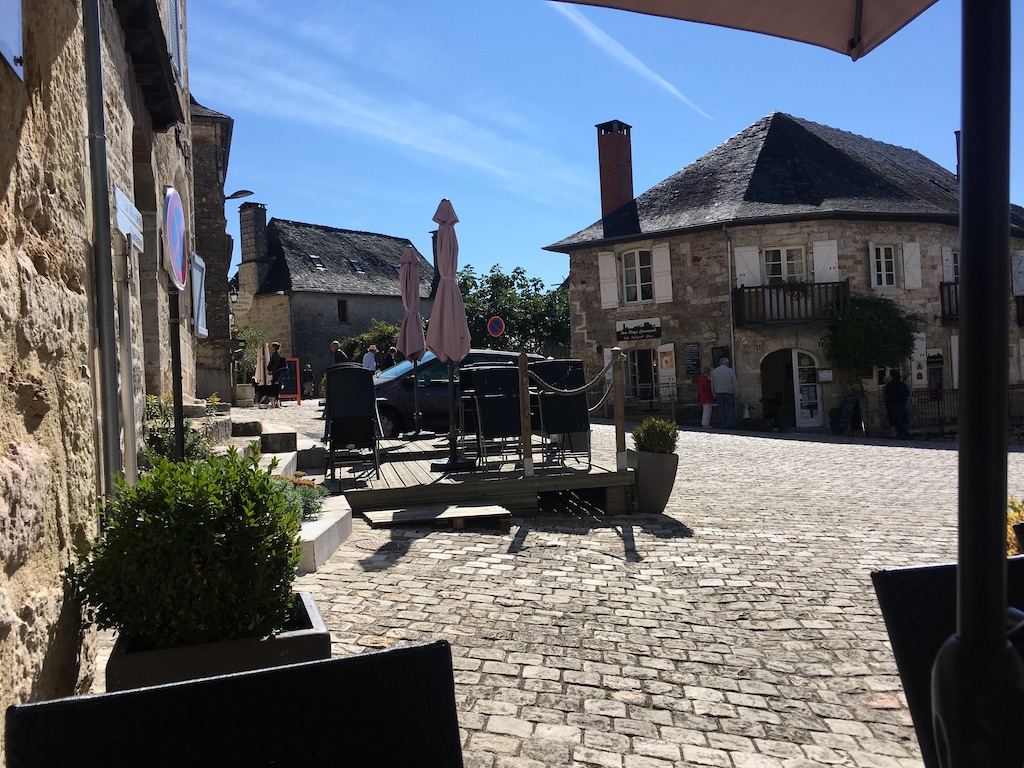 To be honest, it didn't taste good, but we spent a leisurely meal, happy to see how the village was developing.