Date and Time of Visit: September 18, 2017, approximately 9:00 a.m.
This is the last of the French-speaking villages. Valingan is located on the way from La Chaux-de-Fonds, famous for its clocks and a World Heritage Site, to Neuchâtel in northwestern Switzerland. It is less than a 10-minute drive from Neuchâtel. You can see the chateau, the symbol of the village, from a rather steep descent just before the national road from La Chaux-de-Fonds to Neuchâtel reaches the lake.
The castle was named after a nobleman named Varangan, who was the lord of this area.
We stayed in Neuchâtel the day before our visit, and on this day we visited many of the most beautiful Swiss villages scattered around Lake Neuchâtel, but this was the first place we went to on this day.
The chateau is impressive, but the village itself is very small and compact. It was exactly like the world of an RPG. The village itself did not appear in history until 1215.
But I guess it was too early in the morning, I didn't meet any villagers…. But there was at least one person in the picture, right? The buildings in the village didn't seem to be open at all, which made me wonder if there were really people there. I didn't know if there were any accommodations or restaurants. Especially in the countryside of Europe, not only in the beautiful villages, it's a waste to visit too early in the morning to do anything, but there are many things you have to see quickly for the convenience of your itinerary, so it can't be helped.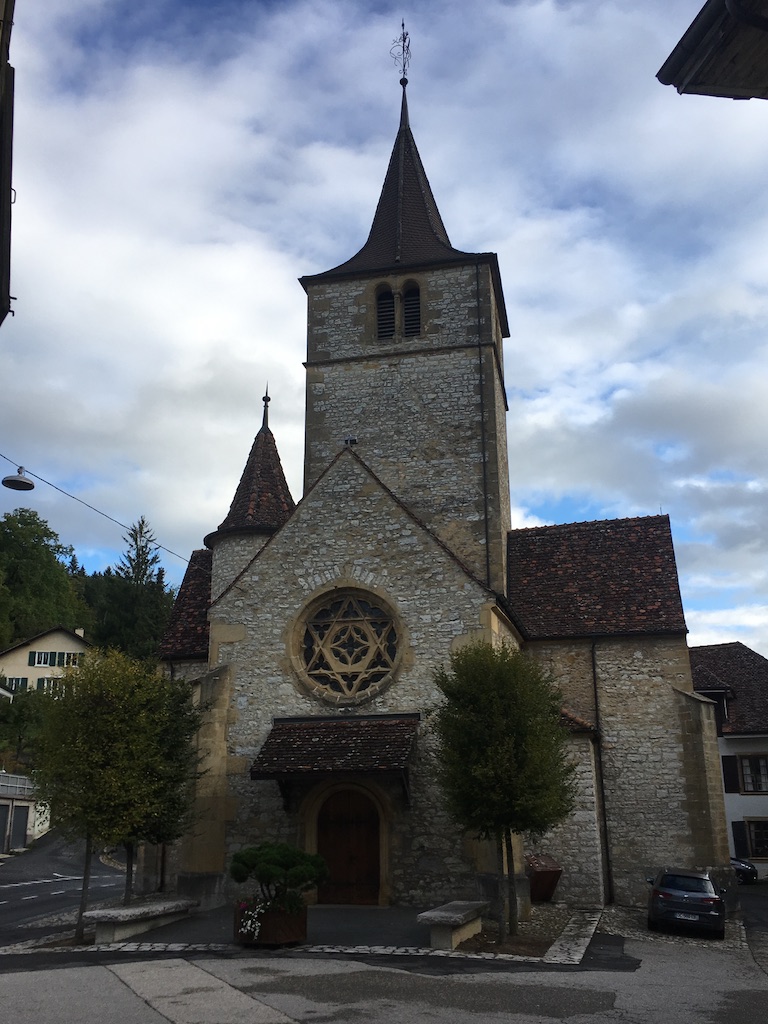 More can't be helped as it was my first visit. If it was very good, I'm sure I will revisit. I'm sure we'll put more thought into our itinerary then. We'll pass through here on our way to La Chaux-de-Fonds (which I'll definitely be sewing, as I'll show you later), so there's a chance we might stop by.